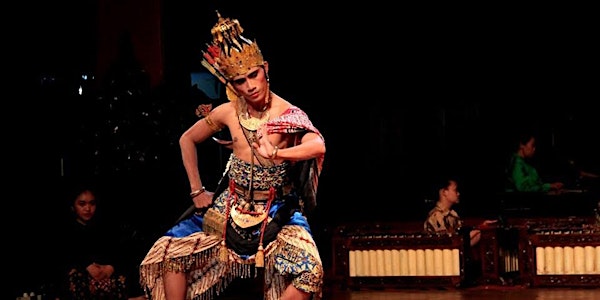 Introduction to Javanese "Gagah" Dance
When and where
Location
939 8th Ave 939 8th Avenue New York, NY 10001
Description
Calling all dancers of various backgrounds and skill sets! Want to learn more about traditional Indonesian dance and culture? Join Saung Budaya Dance on November 8th from 6pm to 9pm and November 9th from 12pm to 3pm at Rilpey-Grier Studios to learn the basics of the "Gagah", meaning brave or gallant, Javanese dance style from our guest teacher, world famous Indonesian choreographer, Danang Pamungkas! (See more info about our guest choreographer below)
Day 1: An introduction to the characteristics of the Javanese "Gagah" style, learning the basic of Lanang Gagah moves such as hand movements, "lumaksana" or footsteps and head movement.
Day 2: Combining the various aspects of the Gagah style and how to adapt it to more contemporary dance styles.
Tickets on sale are $25 for a single session and $40 for both, fees and taxes to be applied. Please indicate which session you plan to attend by selecting the corresponding ticket choice, either on Friday or Saturday. For more information or questions, email us at info@saungbudaya.com
More information about our guest choreographer:
Danang has been attracted to art since he was very young. He formally learned traditional art at the High School for Traditional Art and graduated from the Indonesian Institute of the Arts in Surakarta. There, he also danced traditional Javanese dance at the Royal Mangkunegaran Palace of Surakarta.
Danang worked with Cloud Gate Dance Company Of Taiwan artistic director Lin Hwai Min in Taiwan. (2008 – 2011).
Danang has choreographed the following works:
"Panyot Pun Padam" has been awarded as First Prize Winner at The Next Wave Indonesian Choreographer in Jakarta, and Surabaya Art Festival (2004).

Choreographer with Garin Nugroho one of Indonesian director and films maker for "Opera Jawa Selendang Merah" performed in Jakarta Theatre. (2013)
"A Part of Passion"

performed at Teater Arena Taman Budaya Surakarta. (2013) Festival Salihara Jakarta (2014)
Occupy the Museum "Break the Harmony" and "Fly on the Earth" Welt Museum Impulstanz Festival 2013 in Vienna Austria

" Whishpering of" performed at M1 Open Stage National Museum Singapore (2015)

Grant from Asian Cultural Council for 6 Months residence program in New York City (2016) Join for American Dance Festival 2016 at Durham (2016)

"In one two world" Cornell University United States (2016)

Choreographer at Silent Movie "Satan Jawa" director Garin Nugroho Riyanto

Wuyung Amberung Mangkunegarang Surakarta Indonesia (2016) France Paris (2017)

"Birds Conference" in Collaboration with Ankara dance Theatre USA performed ant Boston Arts Center Boston, USA ( 2019)