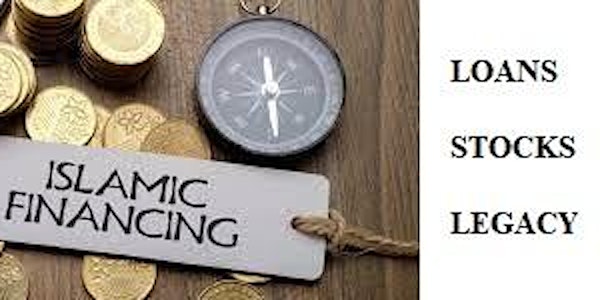 Introduction To Islamic Investing
WVMA welcomes Azzad Asset Advisors for a two part series on shariah compliant investing.
About this event
West Valley Muslim Association is pleased to organize three weekly series on Islamic Financing.
WVMA hosted part one of the three sessions on Islamic Finance last Sunday October 10th. The Zoom session was on the topic of Islamic Banking and home financing with guest speakers David Loundy, Chair and CEO of Devon Bank and Ali Khurram, SVP Mortgage.
https://www.devonbank.com/get-to-know-us/
We look forward to hosting the last session this coming Sunday October 24th, between 11:00 am -1:00 pm PST. The topic covers Waqf, legacy, Donor Funds and or endowments. We are honored to have with us , the Chair and founder of Azzad Asset along with expert advisors. https://azzadasset.com/about-us/
Please see photos and bios of the speakers below. We encourage you to ask your questions ahead of time by emailing our moderator as reshma.hyder@gmail.com
Join Zoom Meeting
https://us02web.zoom.us/j/81795244179?pwd=eDJYUkJoUGJ2Y2F3bzU1cWh6RURXdz09
Meeting ID: 817 9524 4179
Passcode: 296478
One tap mobile
+16699006833,,81795244179#,,,,*296478# US (San Jose)
+13462487799,,81795244179#,,,,*296478# US (Houston)
Questions?
Please submit your questions in advance to Sr Reshma Hyder at reshma.hyder@gmail.com.
Note: Q&A session will not be recorded.
Disclaimer: This is a series of independent events only to 'inform and educate' the community members about the relevant topics. No financial advice or recommendation on investments should be taken as legally binding. WVMA or the organizations including sponsors and guest speakers are not to be held responsible or accountable for the knowledge they share at these events.
Copyright © 2021 West Valley Muslim Association, All rights reserved.
You are receiving this email because you have signed up for updates from WVMA. If you would like to change your subscription, please see the settings.
Our mailing address is:
West Valley Muslim Association
12370 Saratoga-Sunnyvale Road
Saratoga, CA 95070
SPEAKER BIO:
Mr Bashar Qasem-Founder CEO Azzad.
Mr. Qasem is one of the leaders and foremost experts on halal investing in the United States. Coverage of him and Azzad has appeared in the New York Times, the Wall Street Journal, the Washington Post, Reuters, the Chicago Tribune, CBS News, Voice of America, and many others.
Mr. Qasem holds the designation of the Certified Shari'ah Auditor and Adviser (CSAA) from the Accounting and Auditing Organization for Islamic Financial Institutions (AAOIFI) in Bahrain and holds investment advisory license series 65. Mr. Qasem has served as the Azzad Funds chairman since their inception.
Mr. Qasem is a shareholder and investor in many of Azzad's investment portfolios, including the Azzad Mutual Funds. He enjoys reading, cooking and spending time with his family.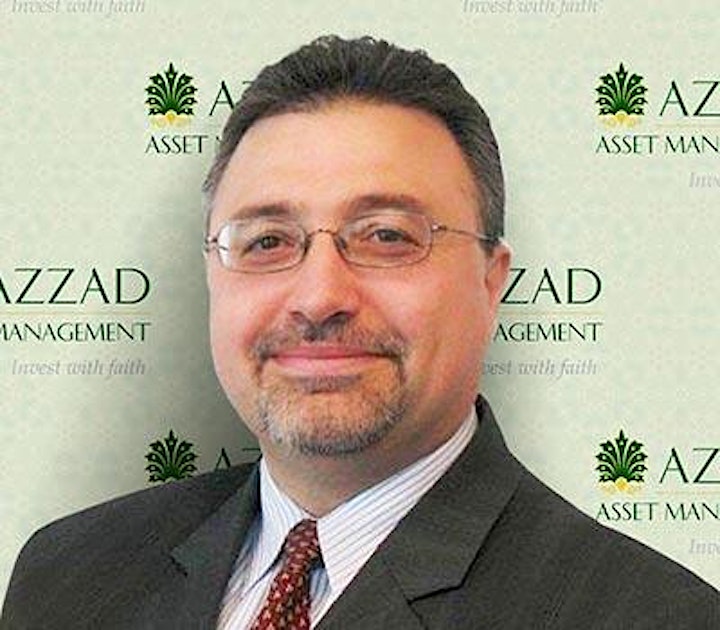 SPEAKER BIO:
Reem Hussein, CFP®, Ph.D. is associate financial planner with Azzad Asset Management. She graduated from Texas Tech University with a Ph.D. in financial planning as well as a master's in financial planning. She also holds a Graduate Certificate in Charitable Financial Planning from Texas Tech.
After obtaining a masters degree in Business and Finance, Reem worked in academia for several years, then she pursued a master's degree in applied economics at Southern Methodist University in 2010. Reem then worked in the healthcare sector and was promoted to finance manager. Prior to joining Azzad, she worked in the financial services industry as a financial planner at Fortune 100 and Fortune 500 companies, including Prudential Financial and Mass Mutual.
Reem still has a strong connection to academia. She is a faculty member at Shepherd University, teaching courses on financial literacy and financial well-being. Her research is focused on end-of-life planning and was recently published in Financial Services Review Journal. She cites her continued involvement in academia as an advantage in business as it keeps her up to date on the latest research and advances related to personal financial planning.
Reem lives in the Dallas-Fort Worth area with her husband and children. She enjoys spending time with her family and traveling when time allows.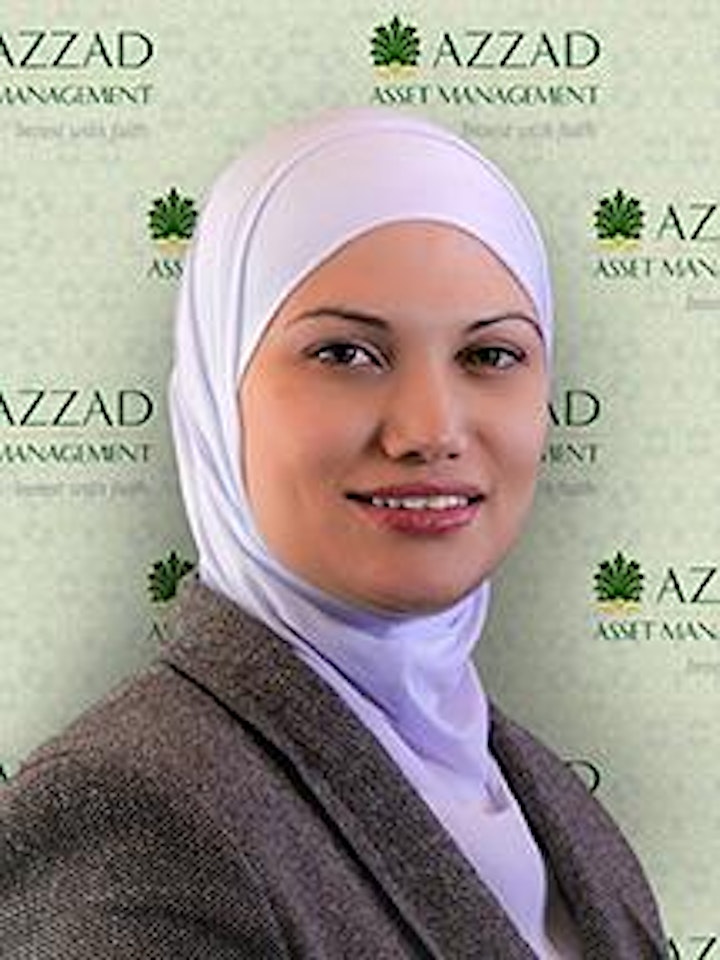 SPEAKER BIO:
Fatima Iqbal, CFP® is an investment advisor and senior financial planner with Azzad Asset Management. She graduated from Cornell University with a degree in applied economics and management and earned a master's in finance from the Rochester Institute of Technology.
She is a CERTIFIED FINANCIAL PLANNER™ and has extensive training on issues pertaining to halal investing and Islamic inheritance and estate planning. She specializes in planned charitable giving that incorporates traditional Islamic charitable concepts in modern America.
Fatima's training in both Islamic finance as well as complex financial planning strategies make her a unique advisor. She works with affluent American Muslim families, small businesses, and community organizations to help them achieve their financial goals as they stay in line with cherished Islamic principles.
Fatima provides comprehensive financial planning services including retirement, college, and estate planning. She is also a published writer and frequent speaker at conferences and seminars in the United States and abroad. She has presented at national conferences, including annual events sponsored by the Islamic Society of North America, the Islamic Circle of North America, and the Islamic Medical Association of North America. She has been interviewed as a subject matter expert by such media outlets as the Associated Press and The Wall Street Journal.
Fatima lives in the suburbs of Chicago with her husband and children. Besides her work as an advisor, she serves as a director of the Diwan Foundation, a nonprofit organization committed to supporting and improving Muslim life at Cornell University.