Introduction to Intellectual Property IP Law
Introduction to Intellectual Property Law Presented by Attorney Tracy Sanders This workshop provides an overview of intellectual property.
About this event
Introduction to Intellectual Property Law
Presented by Attorney Tracy Sanders
This workshop provides an overview of intellectual property law and ownership rights in patents, trademarks, copyrights, and trade secrets.In today's changing world, intellectual property has become more important as we transition into a global virtual business model due to Covid 19. Entrepreneurs must create and protect their intellectual property to maintain a competitive advantage in the marketplace.
This workshop provides a hands-on approach to learning about intellectual property through an Instructor-Guided Worksheet designed to explore the concepts below.
Understand the four types of intellectual property: patents, trademarks, copyrights, and trade secrets
What is the United States Patent & Trademarks Office (USPTO)? Fees?
How to protect each type of intellectual property, USPTO application process, and how long does each type of intellectual property protection last?
How intellectual property can be used as a business asset to create ownership rights in products and services?
Should business contacts, employees, and independent contractors sign a nondisclosure agreement (NDA) to protect intellectual property?
How to find an intellectual property law attorney and affordable legal services?

Special ZOOM Live Workshop For Entrepreneurs and Small Business Owners seeking resources and technical assistance during the pandemic
Due to the worldwide and national COVID-19 Health Pandemic, our Live-Conference Meetings have been suspended. However, our Mission to serve entrepreneurs and small business owners continues with the use of Live Video Conference Meetings!
Join us to learn the details and gain understanding of how this may be a resource for your business.You don't want to miss this opportunity! Also, share this event with a fellow entrepreneur or business associate.
There will be Special Gifts for some participating Guests.
Much success!
Special "Thanks" to our Community Partners:
Bethel LA CDC
Cathay Bank Foundation
BEST Mobile Accelerator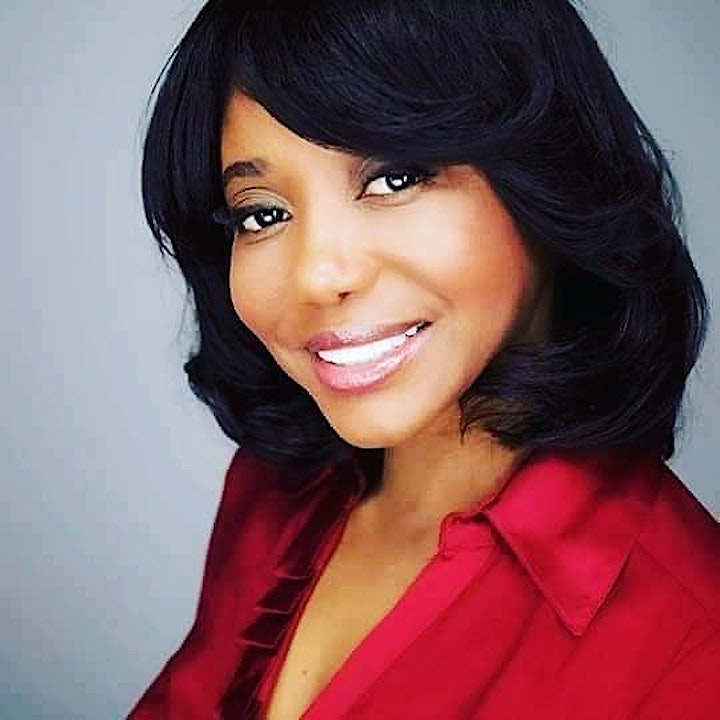 About Our Guest Speaker: Tracy Sanders, Attorney
Tracy Sanders, Esq. is an accomplished attorney, author, and speaker in Los Angeles.
Ms. Sanders established Natural Hair and the Law, an organization formed to provide publications, workshops, and events addressing legal issues related to natural hair in the workplace and schools. Ms. Sanders has an upcoming release, The Crown Act Handbook: The Official Guide to Hair Texture Discrimination. Additionally, she is the author of Natural Hair Affirmations and Natural Hair in the Workplace: What Are Your Rights?, which has been featured in Essence, Los Angeles Sentinel, and the Black Caucus of the American Library Association and Natural. These books are available for purchase online at Amazon and Barnes & Noble.
Ms. Sanders received several prestigious accolades and awards. She was honored with California Assemblywoman Sydney Kamlager Sister Circle Award and Certificate of Special Recognition from U.S. Congresswoman Karen Bass for her outstanding community service. Ms. Sanders has been nominated as a recipient of Netflix Business Award, Ebay Up & Running California Program, and Comerica Bank Los Angeles Lakers Women's Business Award. She was a featured speaker at the LA Law Library, Corporate Counsel Women of Color Conference, and Alpha Kappa Alpha Leadership Seminar.
Ms. Sanders made appearances on TV networks such as ABC, Fox, MSNBC, TLC, and WE. She is founder of the Attorney Tracy Sanders Foundation, a public charity, with the mission to promote liberty, empowerment, and justice.
Ms. Sanders obtained a Bachelor of Arts degree in Political Science at the University of South Carolina, Master of Public Administration degree at the University of South Carolina, Juris Doctorate degree at Syracuse University College of Law, and Women's Entrepreneurship certificate at Cornell University. She is a member of the American Bar Association, American Society for Public Administration, and Black Women Lawyers Association of Los Angeles. Ms. Sanders is strongly committed to philanthropic endeavors and particularly interested in community service initiatives to help young people achieve their education and career goals.