Introduction to InfluxDB

Monday, October 12, 2015 from 6:00 PM to 7:30 PM (CDT)
Event Details
Introduction to InfluxDB
InfluxDB is a time series, metrics, and analytics database. It's written in Go and has no external dependencies. That means once you install it there's nothing else to manage (such as Redis, ZooKeeper, Cassandra, HBase, or anything else). InfluxDB is targeted at use cases for DevOps, metrics, sensor data, and real-time analytics.
In this introduction we will cover the basics around "what is time series data" and what makes it special, and why InfluxDB is uniquely suited to handle it. Then, we will install InfluxDB and show a basic setup on how to ingest, and query the data. Finally, if there is time, we will show the latest visualization tool called Chronograf that allows you to build rich dashboards for your metrics.
Note: The 8th annual Chippewa Valley Code Camp is scheduled for Saturday November 7th and you can register now.
Corey LaNou
Cory LaNou is a full stack web developer and entrepreneur with over 17 years of experience. After 11 years of being a successful serial entrepreneur, he has joined the InfluxDB team, working on building an open source time series database, written in Go. He is active in the Go community, leading the Denver Gophers meetup, as well as mentoring students in his free time
Prior to joining InfluxDB, Cory worked on the gSchool team, leading a curriculum focused around the Go development language.
Recently, he and his family decided to relocate back to Cadott and and as an active member of the developer community he was excited to learn about CVdevgroup and the upcoming code camp. You can find him on Twitter @corylanou.
Meeting sponsored by Idexx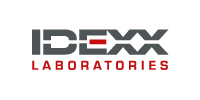 Is it your first time to the Lazy Monk Brewery? You'll want to check out the directions. 
Doors open around 5:15 PM for food and drinks, and the talk will start at 6:00 PM
When & Where

Lazy Monk Brewery
320 Putnam Street
Eau Claire, WI 54703


Monday, October 12, 2015 from 6:00 PM to 7:30 PM (CDT)
Add to my calendar
Organizer
Chippewa Valley Developers Group
We Love Code
How about you?
We're a group of software developers that love our craft and we'd love to have you join us at our meetings.
Whether you sling C#, play with Python, rock Ruby, or love JavaScript, you'll fit in great. We're all about building a community of developers in the Chippewa Valley.
You can find more at: http://CVdevgroup.org