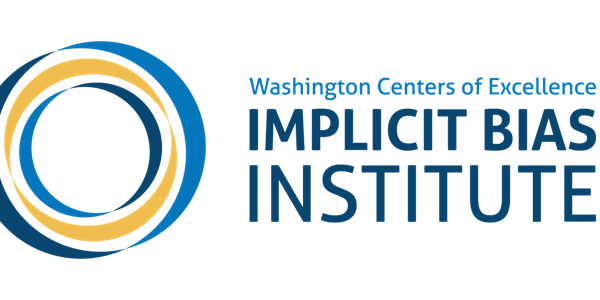 Introduction to Inclusive Pedagogy
Join us for a series of professional development Zoom presentations introducing high impact implicit bias topics.
About this event
The third webinar in this series is Introduction to Inclusive Pedagogy
Skagit Valley College has offered an Inclusive Pedagogy Faculty Learning Group for over five years. In that time, over 100 faculty have participated in an intensive quarter-long learning group. One of the most challenging aspects of student success initiatives is onboarding faculty.
Most student success initiatives presuppose a shared commitment to equity; however, when faculty views are disaggregated, it becomes clear that not everyone views their role as an equity practitioner, nor do faculty agree upon a common definition of student success. If meaningful equity work is to transpire, faculty will need support in redefining their role within the institution and moving toward a shared understanding of student success.
The goal of this webinar presentation is to provide participants with the knowledge, understanding, community, and support needed to become equity practitioners. Participants will also engage in a brief discussion on implementing a similar learning group on their campus.
Facilitators:
Gretchen Robertson is Director of Teaching and Learning for the Center for Participatory Excellence and faculty for Basic Education for Adults (BEdA) at Skagit Valley College (SVC). She has worked at SVC for the last fourteen years to close opportunity gaps. Gretchen has responded to negative student success data by creating actionable work plans, building transition pathways for BEdA and English language acquisition students, leading a campus-wide outcome assessment redesign, and partnering with departments across campus to improve visibility and services for BEdA students. In addition, Gretchen has led and engaged faculty in campus, state, and national initiatives to create more equitable institutions and systems. She has played a key role in the development of guided pathways at SVC and has ensured that equity remains at the center of pathways work. Gretchen also created and continues to facilitate an Inclusive Pedagogy Faculty Learning Group.
Kip Zwolenski is an Early Childhood Education instructor and Inclusive Excellence Coordinator at Skagit Valley College. He serves as the Parent Education Coordinator, overseeing parent education programming and partnerships district-wide. Kip comes to Skagit with a breadth of experiences ranging from direct service in both early childhood and youth settings to administrative roles in higher education. His expertise in program development centers on academic pathways and inclusion. Kip's undergraduate studies focused on child literacy in bilingual settings; whereas his graduate research concentration was on adult literacy and teacher preparation. Kip has developed both faculty and administrative learning groups that are providing the foundational knowledge for Skagit's equity-based Student Achievement Strategy.
Who should attend? Faculty, deans, navigators, counselors, staff, administrators, human resources, continuing education and coordinators from the community and technical college system, K12, apprenticeship, and anyone interested in workforce development issues.
This webinar is 60 minutes and will be captioned live and posted for easy access. Complimentary admission. Registered participants will receive a Zoom invitation link prior to the event.
One (1) OSPI CTE clock hour available. Contact Kim.Davis@Skagit.edu for more information.
Future webinars in this current series: 5/18/21 LGBTQ & Gender Biases with Morgan Mentzer, and 6/3/21 Leadership with Zenovia Harris .