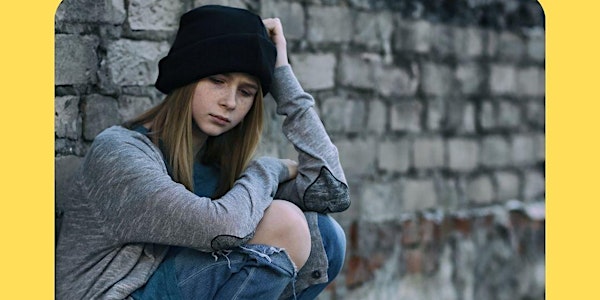 Introduction to Human Trafficking
This workshop explores what human trafficking is, the scope of the problem, who are the predators and most likely victims, impacts, and more
Date and time
Monday, February 13 · 9am - 12pm PST
About this event
Instructors: Nancy Aguirre
This course will explore how pimps and pedophiles access, groom, recruit and exploit naïve and vulnerable individuals. There are a lot of misconceptions about how an individual ends up as a victim of trafficking. Surprisingly, it most often starts as a relationship. This training will explore the wide variety of exploiters including individual pimps, bottom girl pimps, gang pimps, cartel sex trafficking rings, and even family traffickers prey on unsuspecting individuals and how they are prepared to participate in a dark underground economy where they struggle to get free. We will explore how sex selling and buying takes place and the long-term damaging effects it has on victims. We will take a look at the vulnerability of females and males, both minors and adults as well as the LBGTQI community to become victims of trafficking. We will also identify programs for the hotel, hospitality, transportation, and homeless shelter organization that may be able to assist a victim of trafficking who is seeking help.
In this workshop, the audience will learn:
• Smuggling vs Human Trafficking
Clearly Defined
• International vs Domestic Human Trafficking
• Labor Trafficking – Who are the victims – how they are exploited
• Sex Trafficking – Case Comparisons
• Victimology Recruiting the available and vulnerable
• High risk victims
• Why they don't run
• The grooming methodology traffickers use to lure their victims
• Types of Recruiting: Romeo Pimp, Guerilla Pimp, Escort, Massage, Family Pimping
Labor trafficking is far more prevalent in our communities than most of us recognize. During this curriculum, we will examine case studies of labor trafficking in the U.S. and specifically in California over a wide range of industries.
About the organizer
Children's Fund, Children's Network, and San Bernardino County's Children and Family Services Department have joined together to develop resources to educate the community and prevent the Commercial Sexual Exploitation of Children (CSEC). PLEASE REGISTER FOR ONE OR MORE OF OUR WORKSHOPS.