Introduction to Human Design: Becoming the Person You Were Born to Be!
Description
Human Design takes the great teachings of the I-Ching, Ayurveda, astrology, genetics, Kabbalah, and modern-day science, combining them to show us the genetic-mechanics of spirit taking form. Through charts of individualized genetic information, you are given an energetic map of your uniqueness, allowing you to access and activate your gifts and purpose to the world. Human Design empowers you to know your own design is to understand how you connect with others and the changing world around you.
YOU WILL DISCOVER
What is Human Design and what it can do for you

Why knowing your design is critical for your future success

Four human energy types and their interactions with each other

The secret behind "I am not good enough" syndrome and how to turn it off

The 3 keys that determine your unconscious choices about jobs and relationships

The 'Secret Formula' that guarantees fulfillment

How to relate to people without compromising your values
….and SO MUCH MORE!
If you want to stop wasting time and money on self-help books, coaches and programs that promise to give you all the answers...
If you want to give yourself a break and relax into being who you are, you don't want to miss this event!.
---
Human Design has helped thousands of seekers gain strength and find personal freedom, create abundance, improve self-esteem, and live authentically while taking actions inspired by their own AUTHENTIC VISION.
And I can't wait to share this powerful knowledge that will help you create an inspired, abundant and effortless life... being who you really ARE!
Register today to meet your FUTURE-SELF that knows everything about you and your current struggles.
---
IMPORTANT NOTE:
It's highly recommended to have your Human Design Chart with you at the event. Please print it and with you or have it available digitally during this class. You can order your free chart HERE.
See you there!
Be Yourself,
Irina Maryanchik. EHH-MA, EM-CP, PLT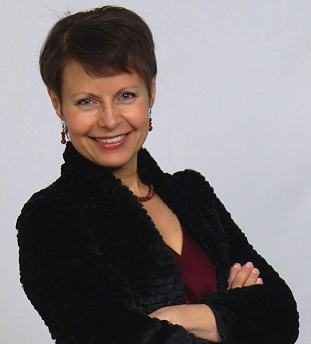 Irina Maryanchik, EHH-MA, EEM-CP, PLT, works with women who suffer from autoimmune illnesses. She helps them rebuild their health so they can re-enter the word with passion and joy! She is a gifted intuitive, Human Design Analyst, Energy Medicine Practitioner, Past Life Therapist, Human Biofield Specialist change catalyst, passion coach, teacher, and speaker.