Introduction to Homebrewing: Summer Beers
When and where
Location
Temescal Alley Garden 482 49th Street Oakland, CA 94609
Description
INTRODUCTORY PROMO! SAVE 20 BUCKS!
We're knocking $20 off the registration fee as a special introductory promo. Regular $90. Now $70!
To get the discount, just enter the promo code NEWBREW.
BREW BEER! CELEBRATE SUMMER!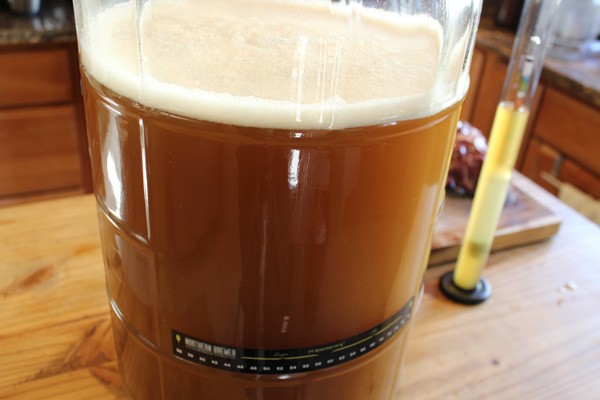 Learn to brew Summer beers in this hands-on workshop.
This class is perfect for the new or relatively experienced home brewer who might have a few batches under his or her belt and wants to try a new recipe, or for the curious who has never brewed before and wants to brew his or her first batch.
Everyone will get to brew an all-grain Summer beer and will take it home. Really.
~~~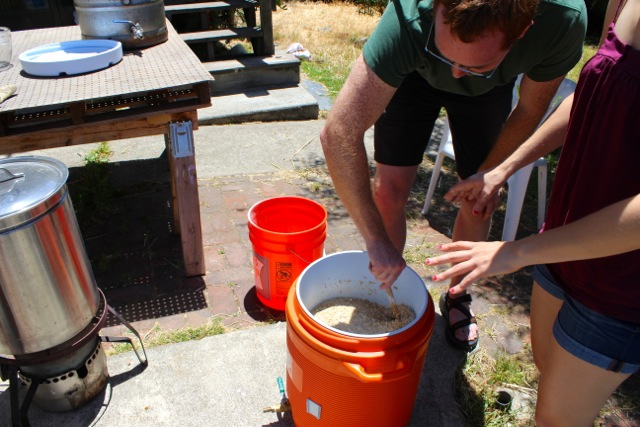 WORKSHOP SCHEDULE, 11:00AM - 5:00PM
Right at the start, we'll get our kettles boiling and start with an "Intro to Homebrewing", covering the basics of brewing your own beer at home.
Throughout the workshop, we'll be brewing beer! And while we're brewing, we'll learn about the malting process, all about hops, and how it's all transformed by yeast into delicious beer. We'll also learn about what makes a Summer beer and different styles.
During a break, we'll have lunch provided by Doña Tomas. This will be a good chance to ask questions and talk informally about brewing.
At the end, we'll clean up and demo how to bottle. We'll have a bottler and some bottles so you can give it a try. We'll end with questions and more recipes that you can try at home on your own.
All ingredients (malted barley, hops, yeas and other additions), lunch, and your very own one gallon jug of fermenting beer are included in the workshop fee. Everyone will walk away with a fermentor filled with soon-to-be delicious Summer beer.
~~~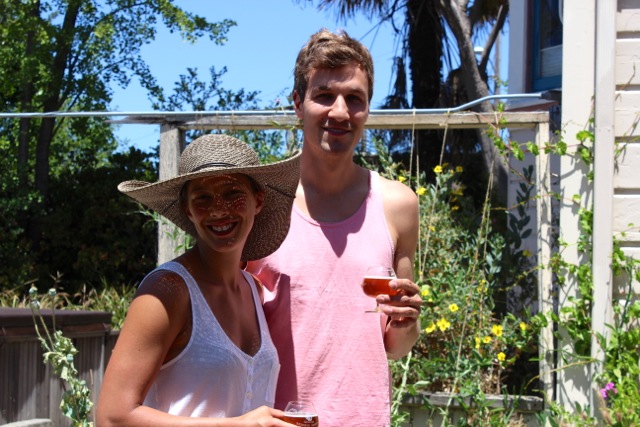 ABOUT THE INSTRUCTORS
Avid homebrewers since 2009, Luke Janson and Hillary Huffard reside in East Oakland where they brew weekly and maintain a flourishing urban farm. Drawing inspiration from their garden and the seasons, they have brewed over 120 original recipes that cross the span from heady Baltic Porters to crisp Summer Pilsners. Brewing is always best as a collective activity, and beer tastes better when consumed in good company. As always, they both look forward enjoying a day in the sun manning boil kettles and sharing the joys of homebrewing!
~~~
ABOUT TEMESCAL HOMEBREWING
By bringing together locally-sourced know-how, raw organic ingredients, and finely crafted tools, Temescal Homebrewing wants to make you a kitchen gourmet brewer and maybe even a craft beer revolutionary. Temescal Homebrewing is a new project based in North Oakland's Temescal neighborhood.
Follow us on Twitter at @temescalbrewing.
Like us on Facebook at https://www.facebook.com/TemescalHomebrewing
Visit the website at: http://temescalhomebrewing.com
~~~
To get updates about this class and find out about more classes, sign up for the newsletter.