Description
Hawaiian Shamanism is the Way of the Adventurer and is based on the Ancient Esoteric Polynesian Wisdom of Huna and the Spirit of Aloha.
In this workshop you will learn:
1) An opening ritual of how to clear your energy with La'a Kea (Sacred Love Light);
2) The definition of Huna and the Spirit of Aloha;
3) Structured Shamanic Dreaming – changing your inner dream changes your outer reality;
4) How to retrain your subconscious mind with the Dynamind Technique; and

5) Closing Meditation Blessing.
The instructor, Claudette Knox is a gifted intuitive and Shaman of Hawaiian tradition. She is a graduate of the Cayce-Reilly School of Massage & Holistic Healing, Virginia Beach, VA. Claudette has been giving psychic readings and teaching metaphysical studies since 1967. Visit Claudette's website at http://claudetteknox.com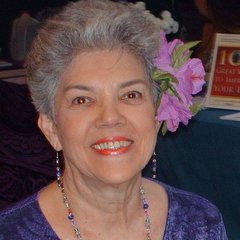 $20 Donation for members, $25 Donation for Friends. Register on Eventbrite or on Paypal at www.takomaparkchapel.org and click on "make a donation." Note that your registration is for this class. Or, you may pay at the door.