Description
This session will introduce you to the Happiness program (offered by the Art of Living) that teaches people how to use breath as a tool to sustain happiness.
In this information session you will:
- Discover the nature of our mind,
- Explore the link between breathe and the mind,
- Get introduced to breathing techniques to calm the mind
- Experience a breathing technique and a guided meditation
For those inspired to learn the techniques and take a daily home practice there will be a course offered in the coming days. Details of the course and tuition information will be provided at this session. There will also be opportunity to register at the site as well.
About Bavani Ramanan: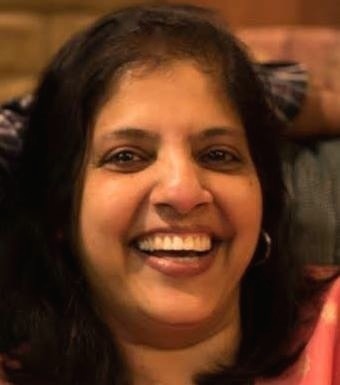 Bavani Ramanan is an experienced instructor/trainer with the Art of Living Foundation, teaching both beginner and advanced level breathing technique and meditation workshops for youth and adults. A practitioner of these techniques since 2002, she has taught these workshops for over twelve years in various cities across the country. She regularly speaks at corporations on using meditation as a tool for living a peaceful, purposeful and dynamic life. Through her talks and individual mentorship, she empowers individuals to live their life to full potential. She holds Master's degrees in Mathematics and Computer Science and prior to her work with Art of Living, worked in the IT industry for over a decade.
Have a glimpse of her speaking about the Happiness Program - http://tiny.cc/46c8ny