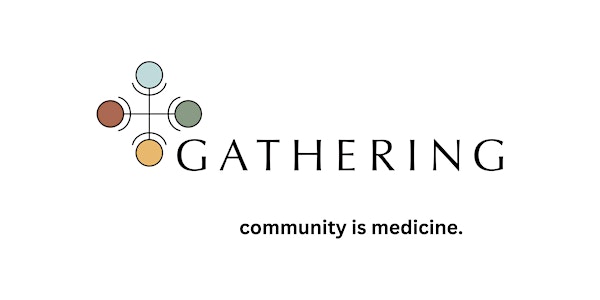 Multiple dates
Introduction to Gathering Group's Community-Based Healing Model
On the third Monday of every month, join Gathering Groups as we host info sessions on our Community-Based Healing Model!
By Gathering Resilience Groups Inc.
Date and time
Mon, May 15, 2023 7:00 PM - Mon, Dec 16, 2024 7:30 PM PDT
About this event
What it is
Gathering is a 12-week online community of practice that brings together a group of 6-8 people with the shared purpose of connection, resilience and personal growth. We use a unique blend of embodied practice and plant medicine to re-connect us to our inner selves and the community, just the way nature intended.
We are hosting 30-minute information sessions every month for those who are interested in our Community-Based Healing Model, have questions, or simply want to begin the process!
What to Expect
In a Gathering Group, participants will develop skills and strategies to help access inner-wisdom, providing the possibility to expand their windows of tolerance for challenging emotions and experiences.
About our Group Model
This group work model is based on research by Dr. Stephen Porges, (Polyvagal theory), which reveals that the most effective way for social creatures like us to regulate our nervous systems is to be in small groups with shared intentions of safety and non-judgement. This research is also confirmed by Dr. Darcia Narvaez and her "Evolved Nest" concept of how-to re-attach adults through close connected groups. This feeling of belonging and connection regulates your nervous system which allows for healing and growth.
Visit our website for more information: https://gatheringgroups.ca/