Introduction to FinTech

Tuesday, May 9, 2017 from 5:00 PM to 8:00 PM (CDT)
Event Details
Hello, FinTech Milwaukeeans!
With speakers from New York, Chicago, and Milwaukee Gufsky is proud to partner with Northwestern Mutual to launch the first FinTech event in the Milwaukee, Wisconsin area!!
This FREE event is for anyone interested in learning about FinTech, in finance, technology,  and innovation. At all of our events, we always have an engaging fun time. #Milwaukee #NMtoptech
Food and drinks (craft beer, soda, & water) will be provided thanks to Northwestern Mutual
Introduction to Fintech is open to all levels of involvement, and we invite you to come and check out what we have going on. 
Our goal is to create a platform for FinTech enthusiasts, founders, potential founders and anybody who is interested in the changes to come in the financial services industry. 

We aim at strengthening the FinTech community as part of the local ecosystem and contribute to Milwaukee's future position as a financial services hub of the next generation.
---
Agenda:
5 pm Check In - Register, grab your name tag and your drink tickets & healthy dinner options. (beer, wine, soda, water)
5:30 What is FinTech? by Vivek Bedi - LearnVest, New York
FinTech is all the buzz, but why should you care? Vivek will explain what all the fuss is about and how it is impacting your business and personal life daily. 
6:00 Data Science in FinTech by Bo Peng - Datascope, Chicago
Data is fast becoming an invaluable resource to solve business problems across industries, yet many companies don't yet know where to start. 

I will discuss some past projects, including data science applications in the financial space, with the focus on novel applications of analytic techniques.

 
6:30 Blockchain explained by Bob Cornell - Northwestern Mutual
Do you understand Blockchain? Bob will introduce us to Blockchain. The who, what, where, and why around Blockchain, and how it is being used by corporations today. 
7:00 What are Chatbots? by Josh Pollack - Northwestern Mutual
 Summary of what are chatbots digital, personal assistants, and virtual customer assistant. How conversational UI will foster a new type of relationship between people and digital. What this means for customer/user expectations. Timeline guestimate and hype detector (most of this is vapor right now)
7:30 Q & A
What should I wear?
       This is a casual event, so know that jeans and business casual are welcome. If you are dressed in a suit, there is no need to change either. :)
---
This event is FREE for the community of Milwaukee thanks to our partnership with Northwestern Mutual. 

---


Meet our speakers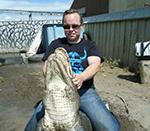 Bob Cornell joined Northwestern Mutual in January 2016 and is a Lead Business Consultant in Digital Innovation and Research.  As part of this role, Bob is the primary blockchain researcher and has been invited to speak at blockchain technology conventions. Before joining Northwestern Mutual, Bob held positions in corporate strategy, business development, and competitive intelligence.  He was part of a core M&A team that facilitated $2B+ in software-related acquisitions, was a contributing author of Competitive Technical Intelligence, and an inventor of five issued and four pending US Patents.  When not exploring the potential of emergent technologies, Bob has been known to be found cage diving with great white sharks, wrestling alligators, and jumping out of airplanes.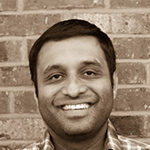 Vivek Bedi Vivek is a passionate leader with extensive experience leading global adoption and expansion across the areas of technology, product management, sales, marketing, and operations. Prior to his current role as Head of Product at LearnVest, Vivek previously served as the Senior Vice President of Product Management at Goldman Sachs. He holds a Bachelor's degree in Computer Science from Rutgers University.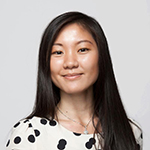 Bo Peng - Bo a partner and a data scientist at Datascope, a leading data science consultancy in Chicago. At Datascope, she combines human-centered design with analytics to derive actionable business insights for clients like P&G, Motorola, and Thomson Reuters. Through Datascope's partnership with test-prep giant, Kaplan, she helped design, launch, and teach their first-ever 12-week Data Science Bootcamp, an immersive program to help people transition into a career in data science. Beyond Datascope, she is an active member of the local technology community, co-organizing data science meetups and speaking about Datascope's projects and methods. Bo has a BS in Mathematics and an MS in Statistics, both from The University of Chicago.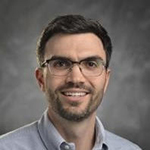 Josh Pollack is a Research Analyst on the Digital Innovation & Research team at Northwestern Mutual. He provides analysis on technological trends and enablers. His research focuses on disruptive innovation, the future of work, and automation. Before his work at NM, Josh spent over ten years working in various research, compliance and human capital roles.  Josh has an undergraduate and graduate degree focusing on economics and human capital from the University of Cincinnati, and he holds a law degree from Marquette University Law School.
Cheers, 


Gufsky
When & Where

The Box MKE
311 East Wisconsin Avenue
Milwaukee, WI 53202


Tuesday, May 9, 2017 from 5:00 PM to 8:00 PM (CDT)
Add to my calendar
Organizer
Gufsky
Next Level Technology Training
We are a team of experts who are passionate about solving problems, teaching others, and exploring the world of technology.
Our mission is to transform the technology education space through exceptional hands-on training, driving technology culture, and offering educators a state of the art learning platform