Multiple Dates
Introduction To DrivenWoman - a women's LifeWorking group in Schwyz (Lachen...
Description
DrivenWoman ist ein Netzwerk für Frauen mit Ideen und Wünschen, die ihre Ziele erreichen wollen.
Träume werden oft nicht wahr, weil es schwierig ist, sich an den eigenen Plan zu halten.
Aber stell dir vor, du hast wirklich erreicht was du dir vorgenommen hast; hast z.B. ein neues Geschäft lanciert, einen Roman geschrieben, bist die Karriereleiter hochgestiegen – hast einfach ein erfüllteres, grösseres Leben – wie unglaublich wundervoll wäre das?
DrivenWoman ist ein Mitglieder-Netzwerk das Frauen hilft, ihren persönlichen Erfolg zu definieren, verantwortlich für ihre Ziele zu sein und Träume wahr werden zu lassen. Wir treffen uns einmal im Monat um positive Gewohnheiten zu manifestieren und Pläne in die Tat umzusetzen. Jedes Mal ein kleiner Schritt in die gewünschte Richtung.
LifeWorking Methode
Hier trifft Networking auf Lebenscoaching, aber dieses Mal sind deine Coaches andere Frauen, die ihren Weg mit dir teilen. Das wirkliche kraftvolle des gemeinsamen Erlebens und Teilens ist, dass es direkten und extrem motivierenden Einfluss auf dich hat. Es zeigt dir zudem dein eigenes Potential auf. Die Geschichten der anderen Frauen inspirieren dich und du merkst, jede kämpft mit denselben Hindernissen, du bist nicht alleine, es sind universelle Hürden, die überwunden werden können.
Es gibt kein anderes Forum dieser Art, wo sich Frauen in einem sicheren und ehrlichen Rahmen unterstützten. Es ist eine Gemeinschaft die Frauen in dem Glauben bestärkt, dass alles möglich ist, wenn du bereit bist was dafür zu tun!
Nimm teil an unserer Info-Veranstaltungen (mehr Details folgen)
Montag, 15. Januar 2018
In diesen zwei Stunden werden wir:
Herauskristallisieren, was du erreichen möchtest – wie sieht dein 'erfüllteres, grösseres' Leben aus?

Halte deine langfristigen und deine kurzfristigen Aufgaben fest und breche sie auf in greifbare und machbare Teilaufgaben, die du bewältigen kannst.

Teile deine Geschichte und erfahre Geschichten von gleichgesinnten Frauen. Sei inspiriert durch die Geschichte der anderen Teilnehmerinnen und erkenne, jede ringt mit denselben Hindernissen.

Bekomm eine Idee deines Weges der vor dir liegt, sei es der Start eines neuen Geschäfts, ein Karrierewechsel oder einfach, dass du dich in deiner eigenen Haut wohler fühlst.
Dieser Anlass verpflichtet dich zu nichts! Komm einfach vorbei und schau rein.
Das macht DrivenWoman aus: Ermutige jede ihr 'Ding' wahr werden zu lassen.
Mitglieder sagen nach nur wenigen Monaten bei DW, dass sie greifbare Veränderung in ihrem Leben feststellen:
"Seit meinen Eintritt bei DrivenWoman im Mai, habe ich in drei Monaten mehr erledigt als im ganzen vorherigen Jahr!! Es war eine augenöffnende Erfahrung, super anregend und noch wichtiger, es hat mir ganz klar aufgezeigt, auf was ich meinen Fokus legen muss." Jane De Croos, Gründerin von Chilli Drops
"DrivenWoman war für mich eine lebensverändernde Erfahrung. Vorher arbeitete ich in einer von Männern geprägten Industrie, kaum Frauen in leitenden Positionen, und kaum Chancen für einen persönlichen Aufstieg. Ich war ziemlich desillusioniert in Bezug auf meine Karriere. Aber DrivenWoman hat mich motiviert, anders zu denken, mich selbst herauszufordern und mutiger zu sein. Ich vergleiche mich nicht mehr mir anderen oder strebe dessen Karrieren an. Ich wurde zu meinem besten Selbst, einer höchst authentisch Version von mir. Mir wurde ganz klar bewusst, welchen Wert ich habe und was ich beisteuern kann. Dieser Glaube an mich selbst, und mein dadurch verändertes neues Auftreten, zahlt sich bereits aus in Bezug auf meine Arbeit mit den Kunden. Nicht nur geschäftlich floriert es, ich bin zudem umgeben von wundervollen Frauen mit den verschiedensten Lebensläufen und Ansichten. Sie alle sind meine persönlichen Cheerleader. Wenn ich schwierige Zeiten habe, helfen sie mir diese zu überwinden. Und wenn ich an Ort trete, inspirieren sich mich, mich weiterzuentwickeln."
Natalie Davison, Direktor, Swell Communications
"Als ich bei DrivenWoman eintrat, dachte ich, ich hätte nun einmal monatlich die Gelegenheit, mich mit gleichgesinnten Frauen auszutauschen. Was ich nicht wusste war, dass ich mich auf eine transformierende Reise einliess, die so sanft von Statten ging, dass ich es erst gar nicht richtig realisierte. Erst jetzt, nach 9 Monaten, sehe ich zurück und sehe diesen weiten Weg den ich gegangen bin. Zuerst und vor allem als Frau und zweitens als Berufstätige. Es passiert etwas Magisches wenn wir uns treffen. Wir geben uns gegenseitig einen unterstützenden Rahmen, in dem jede ihre Geschichte erzählt. Beides, das gehört werden und das Zuhören öffnet Türen in einem selber und neue Wege erscheinen plötzlich aus dem Nichts. Mit DrivenWoman bekam ich was ich erwartet habe, und so viel mehr." Francesca Lando, Designer
"DrivenWoman hat mich nicht nur inspiriert und mir den Mut gegeben weiterzugehen mit meinen Geschäft, ich habe durch DrivenWoman auch gelernt das Wesentliche in geschäftlichen Dingen zu erkennen, was mir hilft noch erfolgreicher zu sein. Mir wurden auf unerwartete Weise die Augen geöffnet und das wird mein Leben verändern." Vuyisa Akuchie, Gründerin von Sweet Couture Surprises
Group Leader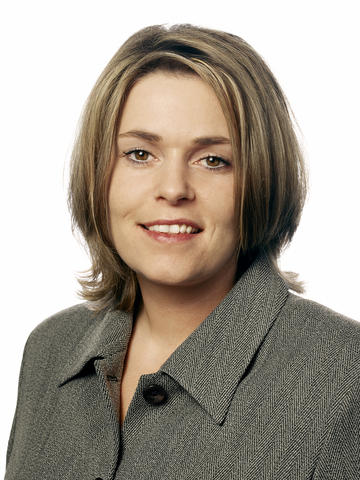 Ich bin Tanja, Gruppernleiterin für DrivenWoman. Projekte leiten und begleiten, Organisieren von Anlässen, Strukturieren von herausfordernden Abläufen. Das sind Dinge die ich gern tue. Durch meine Tätigkeit als Global Head of Events in einer renommierten Finanzfirma konnte ich das jahrelang in vielen Ländern professionell tun. Dadurch hatte ich grossen Einblick in andere Denkweisen. Durch das 'Mamisein' hat sich meine persönliche Denkart nochmals auf unerwartete Weise gewandelt. Mit DrivenWoman startet eine Bewegung, an der ich aktiv teilhaben will. Ich möchte dieses 'neue' Gedankengut mit möglichst vielen Frauen teilen – das Aufbrechen alter Strukturen, das Wiederentdecken der Stärken von uns Frauen. Das wird unweigerlich zu positiven Veränderungen führen, erst im Kleinen, dann im grossen Stil.


DrivenWoman is a network for women with ideas and ambition who want to achieve their goals.
Dreams don't come true because it's difficult to stick to our own plans.
But imagine if you actually achieved what you always wanted. Launched that business, wrote that novel, made that career change, lived a bigger life – how amazing would that be?
DrivenWoman is a members' network that helps women define their own success, become accountable to their goals and make dreams happen. We get together once a month to create positive habits and put plans into action, one small step at a time.
LifeWorking method
This is where networking meets life coaching, but this time your coaches are other women sharing their journey. The really powerful thing about going through the shared experience of 'LifeWorking' is that it impacts directly on your positivity and belief in your own potential. Instead of the sense of isolation you may have felt before, you will be inspired by the stories of other participants and will soon notice that the obstacles you thought were unique to you are universal to most women, and can be overcome.
There aren't any other forums like this where women support each other in such a safe and honest environment. It's a community that encourages women to believe anything is possible if you are ready to put work into it!
JOIN one of our Introduction Evenings (more upcoming):
Monday 15th January 2018
In this 2-hour introduction session you will:
Articulate what you want to achieve – what does your 'bigger life' look like?

Set your long-term goal and short-term tasks and break them down into tangible, achievable action points you can tackle.

Share and hear stories of other like-minded women. Be inspired by the stories of other participants and notice that the obstacles you thought were unique to you are universal to most women.

Get a sense of clarity of your journey ahead, be it to start your own business, take your career to the next level or simply to become more comfortable in your own skin.
There is no commitment to join DrivenWoman afterwards. Just come along. That's what DrivenWoman is all about. Encouraging everyone to make things happen!
After only a couple of months members notice a tangible change in their lives, here's what some of our members say:
"Since joining DrivenWoman in May, I have got more done in three months than what I got done in the previous year. It has been an eye-opening experience, super inspirational and most importantly it has got me focused on what I really need to do." Jane De Croos, founder of Chilli Drops
"DrivenWoman has been a life-changing experience for me. I previously worked in male-dominated industries, with barely any women in leadership roles to aspire to. I was fairly disillusioned about what I could achieve in business as a woman. But DrivenWoman has encouraged me to think differently, to challenge myself and to be brave. I no longer compare myself to others or aspire to be someone else, I aim to be the best, most authentic version of me and to truly value what I bring to the table. That belief in myself, and brand me, is paying dividends in terms of client work. So not only is my business thriving, but I also have the advantage of being surrounded by a wonderful network of supportive women from all different backgrounds and perspectives who are my personal cheerleaders. When I'm having tough times, they help lift me up and when I'm on a roll they inspire me to push myself further." Natalie Davison Director of Swell Communications
"When I joined DrivenWoman I thought I was signing up for a monthly opportunity to network and interact with like-minded women, but what I didn't know was that I was embarking on a transformational journey so gentle that it has changed me without me fully realising. It is only now, after 9 months, that I can look back and see how much I have travelled, first and foremost as a woman and secondly as a professional. There is some magic that happens when we get together to offer each other a supportive space where a story can be told - both the act of listening and being listened to opens up doors of opportunities within oneself and new routes for one's journey appear. With DrivenWoman, I got what I signed up for. And so much more." Francesca Lando, Designer
"DrivenWoman has not only inspired me and given me courage to go ahead with my business, but they have also made me understand some of the fundamentals of business and what will make my company successful. It has been an eye-opener and something that will change my life." Vuyisa Akuchie, founder of Sweet Couture Surprises
DrivenWoman Switzerland
DrivenWoman Switzerland is a new addition to the dynamic group of DrivenWomen who meet regularly around the world (in London, Helsinki, Singapore and Auckland to name but a few). Attendance at an introduction event is mandatory for membership. Introductions are organised every month.
We offer 6 or 12-month memberships and you can join in any month suitable for you. Membership packages are available for 6 months – CHF480 or 12 months – CHF850. The fee covers the attendance to the Monthly Members' Meetings and 25% discount on other DrivenWoman events, such as workshops and seminars.
For more information please visit the membership page on our website or Facebook page.
Read more about our thoughts on our blog.