Introduction to Dream Tending: A Practical Approach to Dreamwork 3 Day Work...
Description
A Workshop with Stephen Aizenstat
Spaces are available - This program is open for registration, Register Today!
Dream Tending is a life practice that healers, storytellers, and poets have known by many different names for thousands of years. Passed on through generations, the art of tending living dream images emerges when the call to the see the natural world as alive becomes urgent.
Participants in this three-day workshop will build practical skills grounded in traditional and emerging methods of dreamwork. The Dream Tending methods developed by Dr. Stephen Aizenstat build on the methods of association, amplification, and animation pioneered by Freud and Jung, and expanded upon by James Hillman and Marion Woodman. Dream Tending puts animation into practice and allows us to experience dreams in their living, embodied reality. By hosting and tending relationships with the living images of dreams we discover new ways of experiencing life and achieve better psychological and physical health. Workshop participants will:
Learn how to remember dreams and examine reoccurring dream themes
Practice dream tending skills with nightmares
Explore the multiple dimensions of psyche—the personal, collective, and world unconscious
Animate dream images and form relationships with figures in dreams
Discover how living images impact and inform our moods, behaviors, and perceptions
Learn how dreams can support and improve physical and psychological health
Participants will meet daily in four-person Dream Kivas to practice their dream tending skills. During these sessions, each member of the group will have the opportunity to work with their own dreams.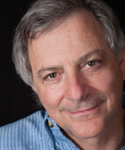 Stephen Aizenstat, Ph.D., is the Chancellor and Founding President of Pacifica Graduate Institute. He is a professor of depth psychology, a licensed marriage and family therapist, and a credentialed public schools teacher and counselor. Dr. Aizenstat has explored the potential of dreams through depth psychology and his own research for more than 35 years. His Dream Tending methodologies extend traditional dreamwork to the vision of an animated world where the living images in dream are experienced as embodied and originating in the psyche of Nature as well as that of persons. His book, Dream Tending, describes new applications of dreamwork in relation to health and healing, nightmares, the World's Dream, relationships, and the creative process. For more information, visit dreamtending.com.
16 CECs for Psychologists, MFTs, LCSWs,LPCCs, LEPs, and RNs.

GENERAL INFORMATION
SCHEDULE
Friday, July 14 (10:00 am–5:30 pm)
Saturday, July 15 (9:00 am–5:30 pm)
Sunday, July 16 (8:30 am–12:30 pm)
REGISTRATION
Space is Limited! Register Early! To register, submit the form on the webpage, or print and mail it to Pacifica's External Affairs Department, Pacifica Graduate Institute, 249 Lambert Road, Carpinteria, CA 93013 or call Pacifica's External Affairs Department at 805.969.3626, ext. 374. Full payment is required with your registration. An email confirmation letter will be sent after we receive your registration.
CANCELLATION
To obtain a refund on your registration fee, send a written cancellation request postmarked no later than thirty days before the event. Tuition less a $50 processing fee will be refunded. No refunds on your registration fee will be made after that time. In the event that the program is sold out with a waitlist and we are able to transfer your registration to someone on the waitlist, we will issue you a refund less the processing fee. Any registration transfers that do not go through our office will be assessed the processing fee onsite.
For a refund on accommodations at the Ladera Lane Campus, cancellation with full refund will be accepted up to 5 days before the event. Cancellations made 1-4 days before the event will receive a 50% refund. There will be no refund for cancellation on the day of the event.
LOCATION
The workshop will be held at Pacifica Graduate Institute's Ladera Lane Campus at 801 Ladera Lane, Santa Barbara, CA 93108. Located on 35 acres in the foothills of the Santa Ynez Mountains overlooking the Pacific Ocean, this residential retreat center provides a unique and peaceful environment for these events. This campus has lodging, dining facilities, and parking.
ACCOMMODATIONS
Pacifica's Ladera Lane Campus
A limited number of rooms are available for participants at Pacifica's Ladera Lane Campus. Accommodations are simple, dormitory-style rooms with a shared bath and shower. Bed linens and towels are provided. Reservations for rooms must be made through Pacifica's External Affairs Department.
Best Western Carpinteria Inn
4558 Carpinteria Avenue, Carpinteria, CA 93013; 805.684.0473 A limited number of rooms are available for participants. Please be sure to mention Pacifica Graduate Institute Dream Tending to receive the special rate. Please note that Pacifica shuttles do not provide service to and from the Best Western for Public Programs.
MEALS
Meals are provided to encourage ongoing dialogue and community exchange throughout the weekend. Included in your registration fee are Friday breakfast, lunch, and dinner; Saturday breakfast, lunch, and dinner; and Sunday breakfast and lunch. No other meals will be available. Pacifica's caterers make every attempt to provide healthful meals for our guests and include organic ingredients whenever possible. Please indicate on the registration form if you need a special vegan, gluten free, or vegetarian meal or if you have other medical dietary restrictions.
TRAVEL
Major airlines provide service into the Los Angeles International Airport located 90 miles south of Santa Barbara and into the Santa Barbara Municipal Airport, approximately 18 miles north of the Campus. Information on ground transportation to and from Santa Barbara will be included with your confirmation letter.
SCHOLARSHIPS
A limited number of partial financial need scholarships are available for this program. To apply, please fill out the registration form including payment information, and send a letter of request detailing your financial circumstances to externalaffairs@pacifica.edu. Once your application has been reviewed, you will be contacted to approve processing of payment.
CONTINUING EDUCATION CREDIT
16 hours of continuing education credit are available for MFTs, LCSWs, LPCCs, and LEPs through the California Association of Marriage and Family Therapists (provider #67021), for RNs through the California Board of Registered Nurses (provider #CEP 7177), and for psychologists through the California Psychological Association (PAC014). Pacifica Graduate Institute maintains responsibility for this program and its content. Full attendance at the program is required to receive a certificate. A $15 fee will be charged for each certificate requested.
DISABILITY SERVICES ON CAMPUS
It is the policy of Pacifica's External Affairs Department to accommodate attendees with disabilities in compliance with state and federal laws and regulations. Please let us know in advance if you have special needs or require assistance due to a disabling condition while you are attending a public program. If you are accompanied by a service dog, please contact Disability Services directly (805.679.6125), as all animals visiting campus must have pre-approval. For additional information regarding Pacifica's policies, visit www.pacifica.edu/disability-services.aspx.