Introduction to DNA and Genetic Genealogy, with Mark McLaren

Wednesday, January 8, 2020 at 11:00 AM

-

Wednesday, February 12, 2020 at 1:00 PM (PST)
Event Details
Introduction to DNA and Genetic Genealogy
 Six Wednesday mornings 11:00 AM - 1:00 PM
Mark McLaren
This course will be held at the Oakland FamilySearch Library in six (6) Wednesday mornings. These sessions will run:
January 08, 2020

11:00 AM to 1:00 PM

January

 15, 

2020

11:00 AM to 1:00 PM

January

 22, 

2020

11:00 AM to 1:00 PM

January

 29, 

2020

11:00 AM to 1:00 PM

February 5, 

2020

11:00 AM to 1:00 PM

February

 12, 

2020

11:00 AM to 1:00 PM
The class is designed to be an introduction to DNA as an exciting new tool for genealogists. It is intended for individuals who either are new to DNA or looking to improve their ability to use it in their research. The objective of the class is to provide a basic understanding of all DNA tests and concepts. It will examine the available tools and strategies to more effectively manage DNA matches. It will also create a solid foundation for those interested in taking classes in more advanced skills. 
Specifically, the class will cover:
 1)  DNA ethics and its role in the genealogical proof standard
 2)  Understanding the various test types and their purposes
 3)  Overview of each testing company and their tools
      4)  DNA Testing strategies and uses in genealogical research
      5)  An overview of 3rd party sites
Logistics: the class will meet in 2 hour sessions over 6 consecutive weeks. The  sessions will cover both chapters from the text as well as on line demonstrations for each testing company. Additionally, there will be topic specific homework exercises and optional supplemental readings. 
Requirements:The class text book is "The Family Tree Guide to DNA Testing and Genetic Genealogy" Second Edition by Blaine Bettinger. The book is available at many book stores, the Family Tree magazine website and Amazon. Doing a DNA test with one of the 4 major companies prior to the class is strongly encouraged, but not required.
Please contact Mark McLaren at greatscot@earthlink.net with any questions.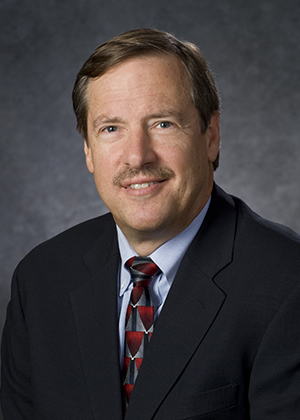 Mark McLaren graduated from the University of Colorado, Boulder with a B.S. degree in Business. He is recently retired from a 37 year career in the Medical Supply Distribution business where he held a number of executive level positions.

His interest in genealogy began in the early 2000s and has expanded over the years. His primary areas of focus are genetic genealogy and Scottish research. 
He is currently a member of the National Genealogical Society, California Genealogical Society, Clan Douglas and Ross societies, San Ramon Valley Genealogical Society  (board member and treasurer), and Clan MacLaren Society of North America, currently its president
In 2017, he taught  "Introduction to Genetic Genealogy" for SRVGS.  He leads the SRVGS DNA SIG (Special Interest Group). He is an administrator for 2 projects at Family Tree DNA and manages or supports 30 DNA kits for family and clients. 
REGISTRATION INFORMATION:
Pre-registration is required. Class size is limited so register early to confirm your seat. This is a repeat of last year's popular, and sold out series.
This class, held at the Oakland FamilySearch Library, is available to CGS Members at the cost of $100.00*.  Cost for non-member is $140.00*, and if joining CGS, this fee will cover the cost of one year's membership.
PAYMENT OPTIONS:
Credit card payments will be processed by Eventbrite.
*Event fee is non-refundable.
Save This Event
When & Where

Oakland FamilySearch Library
4766 Lincoln Avenue
Oakland, CA 94602


Wednesday, January 8, 2020 at 11:00 AM

-

Wednesday, February 12, 2020 at 1:00 PM (PST)
Add to my calendar
Organizer
   Connecting people to their diverse family heritage

Whether you have Gold Rush ancestors or have no family connection to California, you will find extensive support for your genealogy research at the California Genealogical Society (CGS) in Oakland. The society offers research services, online indexes and databases, and a research library housing over 38,000 reference materials from California, the United States, and around the world. CGS is a 501(c)(3) nonprofit corporation. The library is conveniently located in Uptown Oakland, one block north of the Paramount Theatre, at 2201 Broadway, Suite LL2. We are three blocks from the 19th Street BART Station.
Phone: (510) 663-1358 
Non-Discrimination Statement
The goal of the California Genealogical Society is to connect people to their family heritage and to promote a spirit of diversity and inclusivity for our members and patrons. The California Genealogical Society does not tolerate discrimination in any form. 
Courtesy Request
In order to maintain a welcoming and healthy environment, please refrain from using scented products at CGS events or in the library.
Photography Notice
California Genealogical Society (CGS) may take photographs, audio recordings, and video footage in our library, classrooms or events for historical records or publicity purposes.  If you do not want to be photographed or filmed, it is the individual's responsibility to 'opt out' by notifying the event leader or photographer at the event.