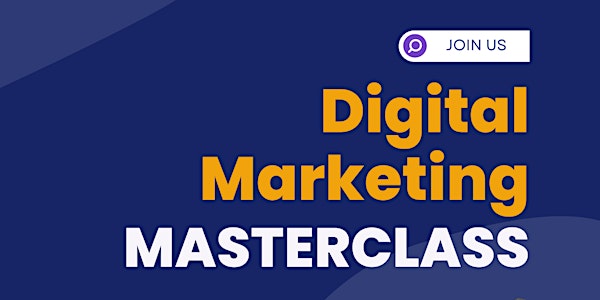 Introduction to Digital Marketing
Are you ready to elevate your digital marketing?
About this event
We've got just the event for you. Come join us for our Digital Marketing Masterclass every Wednesday at 5 PM.
This masterclass will bring everything together for you: You'll save time, resources and money with these strategies, and most of all, you'll know how to boss your digital marketing.
So what are you waiting for? Sign up and you'll learn all this in 3 hour :
- Building a strategy
- Content creation
- SEO/Optimisation
- Do's and Don'ts
- Freelancing- "The Side Hustle"
Included for free is our Digital Marketing Pack, full of all content, useful links and lots of templates to help you get started.