Introduction to "Dialogue with Divine Mother" Course

Tuesday, August 28, 2018 from 7:00 PM to 8:30 PM (CDT)
Event Details
Introduction to "Dialogue with Divine Mother" Course
 You can learn to talk to Divine Mother. Divine Communication is a natural step in your spiritual growth. Once you learn how to communicate with Divine Mother, you can learn how to receive Her Divine Guidance on a daily basis. 
 In this energy healing course, Connie will teach you how to directly talk with Divine Mother. You will specifically learn how to ask for Her guidance and how to receive Her answers. Connie will also teach you how to verify that the communication is authentic, and how to clear blocks in your communication with Divine Mother.
 Connie Huebner personally conducts this course, which consists of eight group sessions and one private session with a certified practitioner held weekly over an eight-week period. PREREQUISITE: At least one 2-hour private session with Connie.
 I look forward to telling you more about this wonderful course with Divine Mother. We'll discuss dates and times for the course and other practical details, as well as giving a deeper understanding of the benefits.
 (The Divine Mother healing sessions are not related to a specific religion or faith. The healing sessions are open to everyone regardless of religion, race or culture. The sessions are not meant to be replacement for any medical protocols or health therapies prescribed by a doctor or other health professional.)
 Please visit us at Divine Mother Online to get updates on all of our upcoming events and be sure to tell a friend. (You can easily use any of the social network buttons above.)
What others are saying:
 "I feel completely transformed from my healing session. I've never felt such a profound inner balance and clear connection with God."
 "I have noticed that since participating in the sessions, I have been noticing a deeper, more immediate recognition of my own Divine inner guidance coming to the fore of my awareness. This experience is an "eyes-open" sort of reality that is comforting, palpable and strengthening in many areas of my day to day life."
"Connie provides a completely safe, loving environment where you immediately go very deeply within yourself. Then Connie sits you in the lap of Divine Mother where you feel complete unconditional love. The healing and wisdom that I have received has not only cleared emotional and physical wounds and challenges, but has brought deep ease, calm, simple joy and wholeness into my life. Working with Connie is like getting on the fast track of evolution!"
"The sessions with you have cleared habit patterns which have been blocking my success and happiness."
"I could write a whole book on the benefits that I have experienced from the Divine Mother Guidance and Healing sessions. But to sum it up—- I am overwhelmed with gratitude after each of my sessions with Connie. They have changed my entire life for the better."
"Thank you for showing us how to bring the light back into our lives and for showing us the ways to keep increasing it."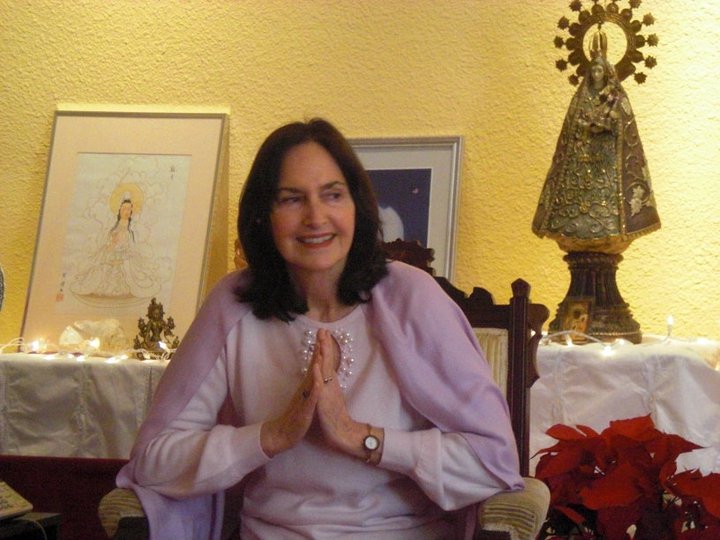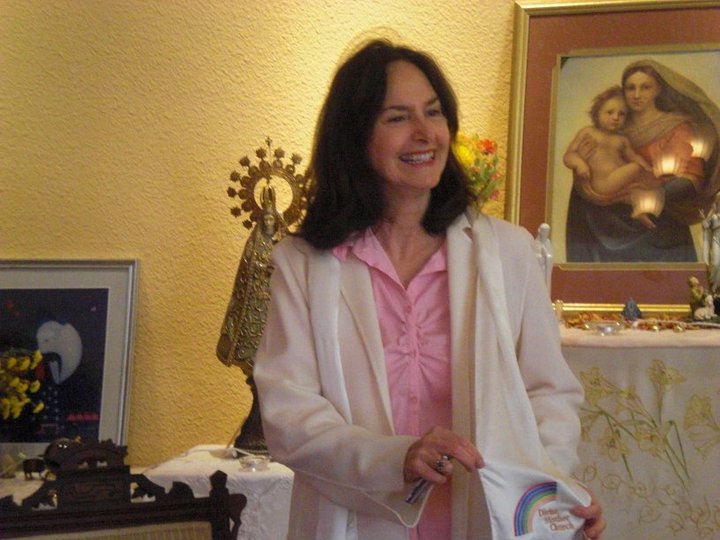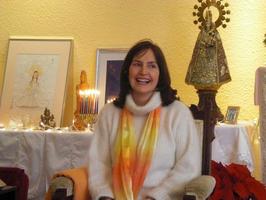 Connie Huebner at Divine Mother Church in Fairfield IA.
When & Where

webcast, teleconference, Skype or in person
details to follow in e-mail order confirmation



Tuesday, August 28, 2018 from 7:00 PM to 8:30 PM (CDT)
Add to my calendar
Organizer
You are loved infinitely!  Divine Mother wants to show you how much you are loved. Everything you want can enter your life when you align with the Divine.
Solutions to problems with relationships, finances, career, family, health, fear, and self-defeating patterns -- can be found when you connect to Divine Mother.
Divine Mother is not an abstract concept. She is a part of your life already. Connecting to the guidance and healing from Her creates the confidence you need to be your True Self. Divine Mother is pouring her love into you now. Why not learn to connect with it?

It is easy to do. Connie Huebner has spent over 20 years developing and refining the tools and techniques to do this. She has helped thousands of people connect to their own true Self within. She is pleased to offer these programs to you now.