Introduction to Dialogue Education

Thursday, June 1, 2017 at 1:00 PM

-

Thursday, July 6, 2017 at 4:00 PM (EDT)
Event Details
 Introduction to Dialogue Education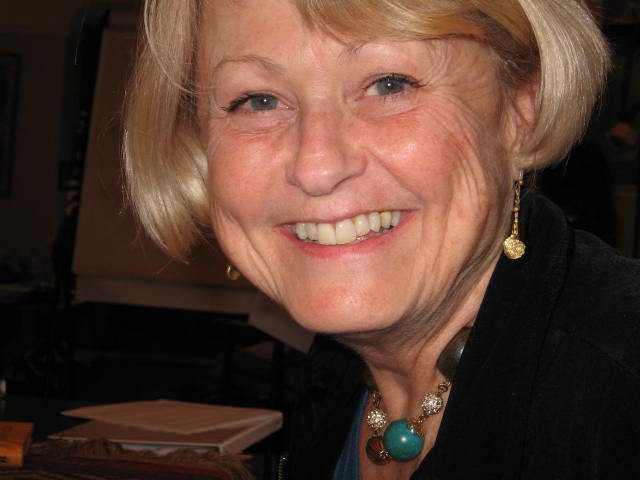 Karen Ridout
Intro to Dialogue Education: A Teleclass Introduction (or Refresher) in DE Learning Design
 6 dialogue-based teleclasses held once week.
 Do you want to improve and enrich your learning events, but are too busy to attend a long workship away from home or work? This teleseminar is a perfect opportunity to learn (or refresh your knowledge) about applying Dialogue Education's learning-centered methods in your teaching, training, or meeting facilitation.
Dialogue Education has the power to transform the way adults learn and integrate information and skills in their lives and their work. It can unify colleagues and help individuals build confidence in their value to their organization or community.
Through this course, you'll study (or review) the core methods of Dialogue Education and, as part of your coursework, you'll apply those methods directly to design or improve an actual project of your own.
Who should participate?
If you're new to Dialogue Education and want an introduction (with practical benefits) before signing up for the more in-depth, face-to-face course Foundations of Dialogue Education.

If you're already familiar with DE from having read Dr. Jane Vella's books and want to take your professional development a step further through direct experience.

If you have taken other DE courses, and want a refresher to reconnect with the principles and practices, while applying those methods to your own project.

Benefits of the Indroduations to Dialogue Education Teleseminar:


During the course, you'll design an actual learning event of your own, while gaining techniques you can use in the future.

You can work independently with guidance, support and feedback as you learn.

Through periodic conference calls you will have a focused and collaborative opportunity to explore and share what you've learned, and build confidence to move to the next level.

You'll be able to apply valuable DE methods to your work immediately.
Benefits of using Dialogue Education in your learning events
The innovative, responsive and engaging methods of Dialogue Education will result in longer-lasting, more meaningful effects for your adult learners.
By using DE in your learning design you will allow your learners to:
Tap into and employ tested methods that recognize the way adults learn best

Provide an environment that is safe, challenging, and rewarding for your learners

Practice new skills and behavior

Try out ideas for themselves

Actively question and reflect on the usefulness of the content as it applies to their lives and work

Build confidence to make decisions about their learning

Be accountable for their learning and also trust that the teacher or facilitator is accountable to them as well

Experience positive, long-term effects of their learning that will help them continue to grow and develop their knowledge,attitudes and skills.
How is the course experienced?
In this six-week teleclass, you and your group peers (maximum of 10) will work in two ways:
1) Independently from your home or office:you'll be guided through a set of scaffolded steps that will help you learn and integrate the methods of Dialogue Education; and
2) Supported by six scheduled conference calls. These group calls are no longer than 90 minutes (typically 75 minutes), and consist of:
Connecting the learning to real-life applications

Adding another layer to your learning

Exploring an application task

Posing questions & next steps
Each week, on your own, you will complete one or more of the Eight Steps of Design in order to prepare for the teleclass learning tasks in the upcoming session. (The sequence and timing will be outlined in your welcome packet.) This will allow you to absorb the material and try it out, followed by an opportunity to ask questions and explore the content in more depth during the group sessions.
The teleclass sessions will consist of group work in pairs, small and large groups. This is a valuable opportunity to seal what you've learned by interacting with others. By sharing contact information, you'll also be able to communicate with your peers between sessions to actively exchange ideas.
What will you learn?
This course focuses on Dialogue Education's Eight Steps of Design:
Who? (participants)
Why? (the learning situation)
When? (the time frame)
Where? (the venue)
So that…? (transfer objectives)
What? (the content)
What for? (Achievement-Based Objectives)
How? (the Learning Tasks)
Your coursework will include planning and implementing a Learning Needs and Resource Assessment (LNRA), as well as using the 4-A Model (Anchor, Add, Apply, and Away) for developing and structuring effective learning tasks.
By the completion of your six sessions, you will have:
Questioned and applied the Eight Steps of Design

Planned and executed an LNRA

Analyzed the results of the LNRA to discern implications for your teaching and the learners' experience

Amplified and/or eliminated content using a four-part process

Distinguished and created Achievement-Based Learning Objectives

Created and revised a learning task using the 4-A Model
All session via phone:  (plan for 90 minutes, although most call will be completed in 75 minutes)
FAQs
What is the Cancellation and Refund Policy? 
Should you need to cancel, contact Buffy Root: buffy@globallearningpartners.com. Cancellations more than 45 days before start date: 1) $125.00 cancellation fee will be charged to cover the cost of expenses incurred by GLP; and 2) the remaining balance will be issued in the form of a check, NOT credited to a credit card. Cancellations less than 45 days before start date: NO REFUND.
Are Participant Substitutions Permissible? 
Yes!  These are welcome up to 30 days before the start date.
Save This Event
When & Where
Teleseminar



Thursday, June 1, 2017 at 1:00 PM

-

Thursday, July 6, 2017 at 4:00 PM (EDT)
Add to my calendar
Organizer
Global Learning Partners
Global Learning Partners provides learning services for organizations and individuals around the globe. Through training, consulting and coaching, we work with you to design and implement learning solutions that support your mission and business goals, help you to better deliver on commitments to customers and stakeholders, and create positive change within your organizations and in the world.
Introduction to Dialogue Education