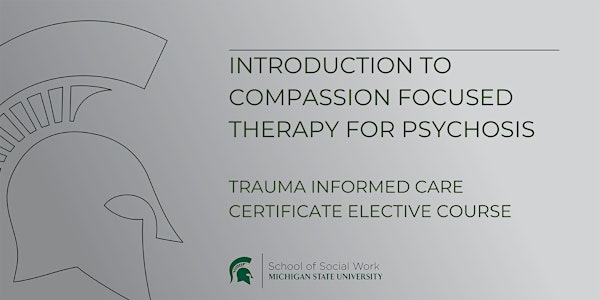 Introduction to Compassion Focused Therapy (CFT)
Introduction to Compassion Focused Therapy (CFT)
Refund Policy
Refunds up to 7 days before event
About this event
Compassion Focused Therapy (CFT) was founded by Dr. Paul Gilbert and focuses on using compassion to alleviate distress from shame and self-criticism. People who experience high levels of shame and self-criticism often have trouble in self-support and compassion due to the impact of early life experiences. This discussion will use ideas from evolutionary psychology and attachment theory to understand the underpinning nature of shame and self-criticism of many mental health conditions. In this course, participants will be introduced to Compassion Focused Therapy (CFT) and how the cultivation of a compassionate self can alleviate distress from multiple mental health difficulties. This course will also explore what compassion is, why we need compassion, and how can we use compassion with people who experience distress.
Beginning skill levels.
Trauma Informed Care Certificate elective course.
2 CECHs
As a result of this course, participants will be prepared to:
1. Describe the concept of "tricky brain" and how the evolutionary development of our new more developed brain often may come in conflict with older emotional systems.
2. Identify the three emotional systems involved with CFT—threat, drive, and soothe—and how they impact overall wellbeing.
3. Recognize the intersection between the emotional systems, especially threat, and current and historical race and equity factors.
Instructor:
Scott Palazzolo, LMSW, earned his clinical social work degree from Michigan State University with a focus in clinical practice with families. Scott currently works for a first episode psychosis program (FEP) in East Lansing where he is a mental health therapist and trainer and consultant for supported employment and education specialists on FEP programs in Michigan. Scott has extensive training and consultation in Compassion Focused Therapy for Psychosis (CFTp), Cognitive Behavioral Therapy for Psychosis (CBTp) and Internal Family Systems (IFS).