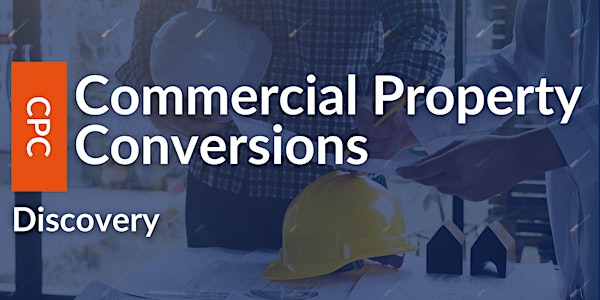 Introduction to Commercial Property Conversions
Discover the secrets to commercial conversion success with Progressive Property!
About this event
Your host: Dan Eaton
Dan Eaton a trainer here at Progressive, alongside building a multi-million-pound property portfolio consisting of Buy to Lets, Serviced Accommodation units and new build developments totalling over £15m GDV using my favourite property strategy of them all – Commercial Conversions! Not bad right?
All of this has been achieved from a standing start with no prior property experience to coming to Progressive. I just put into practice the things I had learnt at Progressive Property.
And there has never been a better time to use what has been taught to me. 2021 represents the best time there has ever been for converting commercial buildings in to residential accommodation. And you can take advantage of this too, even if you are starting from scratch.
At Commercial Conversion Discovery, you will learn:
How to source, and how to buy commercial property
Why now is the perfect time to get into Commercial Conversions
The system I use to analyse a commercial property deal to ensure its profitability
Understand different building use cases & what this means for your development
Manage Planning Permission & Permitted Development
How you can fund those projects using a lot less money (yours or other peoples) than you may think
Funding strategies for large commercial conversion projects
PLUS How to build your Commercial Power team and leverage the experts to do the majority of the work
About your host...
Dan used his Rent-to-SA business in order to slowly leverage his way to developing and evolving his business to include many different remits. He won Progressive VIP of the Year award back in 2018 and now owns successful businesses Pivotal Point Properties & Cheltenham Serviced Apartments which have allowed him to become financially free and have more time to spend with his family.