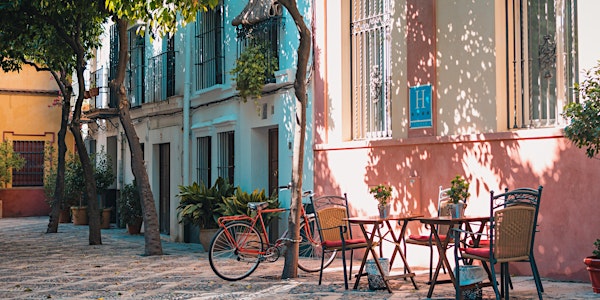 Introduction to Classic Planning - urban planning for beauty
Good Urbanism information session for professional & student planners | Join architect Dr. Nir Buras online followed by an interactive Q&A!
Refund Policy
Contact the organizer to request a refund.
Eventbrite's fee is nonrefundable.
About this event
Are you an urban planner, or are you studying planning because you want to design cities that are beautiful, liveable, sustainable and vibrant?
Do you love beautiful urbanism like you see when you go on holiday to cities like Paris, Lisbon, Kyoto, Vienna and Barcelona? Love walking down the serene, appealing streets of Surry Hills in Sydney and North Fitzroy in Melbourne?
Do you get the sense that modern urban planning can be complex, overcomplicated and full of unhelpful jargon, buzzwords and jibber jabber?
Do you suspect that existing approaches to planning and theories of urbanism, while they might sound fancy, are not adequate to make the change you want to see?
Do you sometimes feel like your impact to make change might be limited by the current planning system and philosophy?
Are you interested in how planning was done before planners existed?
Join our Introduction to Classic Planning informational to discover how the world's most beautiful cities were planned and how we can learn from them to make modern cities better, address urban sprawl, achieve greater social equity and tackle a primary root cause of climate change.
Classic Planning® is how we built cities before planning, zoning, and traffic started making them increasingly intolerable.
Classic Planning®is the humane alternative to the dystopias projected by todays media and planners.
It balances town and country to reflect the magic of place and create a legacy of beautiful places.
Driven by community aspiration and sustained by durable construction, Classic Planning uses the shapes and proportions best suited to human neuroscience, perception, and comfort.
There is no good urbanism without good architecture; and traditional and classical buildings make the best streets and places.
Unlike problem solving which creates new problems, and is therefore like walking into the future backwards, Classic Planning® is uniquely forward looking and aspirational.
Planning for the long term is more cost effective than pursuing short term fixes. Classic Planning® helps people to better understand their cities and communities to overcome their planning challenges.