Sat Sep 25, 2021, 10am-12:30pm | Sun Sep 26, 2021, 11am-1:30pm
About this event
This class is especially suited for the novice, someone who has been curious about how to make beautiful letters, but who doesn't know a thing about how to start. "By the way, what is a chisel-edged pen?!" (It's the tip on the writing tool that is straight across, has no point but can be manipulated into make stunning marks that become letters which make words which convey thoughts which....well, you get the picture).
No previous experience is needed. We will talk about the basic tools: pens, paper, ink, and some of the other stuff calligraphers use and talk about. Calligraphy is a beautiful art form you won't be sorry to learn. The Italic alphabet, especially, will set a foundation that will take you to untold wonderful places. From name tags to gift cards, to greeting cards, to lettering wedding vows, to making certificates, the possibilities are endless. We will also give you names of companies that basically do nothing but specifically provide calligraphers and book makers with tools, books of ideas and how-to's as well as let you know about on-line lessons that are available via Zoom, and some in person and some around the world. There are so many great resources.
Although the class is designed with the beginner in mind, anyone who wants to learn more or tweak what they already know about the Italic alphabet, is welcome. Anytime you can be with lettering friends it's always a treat. Members of the calligraphic community are kind and gracious people willing to share their knowledge and encourage others' success. We are all, always learning something. It's a great environment.
You will receive handouts about a week before the class begins, and you will receive a supply list when you register so you can have plenty of time to gather your materials. The instructor tries to keep the supplies simple when at the start, and identifies optional items if you want to dive a little deeper into learning.
Instructor Edie Richardson looks forward to meeting each of you. She knows those in the class will have a great time exploring the learning and putting all the parts together for a beautiful outcome. She is planning on a little finished project at the end of the class. It's a surprise for now, but she knows you will like it.
Skill Level: Beginners
Class Schedule:
Saturday September 25, 2021, 10am-12:30pm
Sunday September 26, 2021, 11am-1:30pm
This includes a 15 minute break each day, and 15 minutes at the end of each day for questions and wrapup.
Supply List:
Required Supplies
Pilot Parallel Pen (comes with two cartridges), size 2.4 mm or 1.5 mm (found at Dick Blick, JohnNealBooksellers.com, or PaperInkArts.com)
Pencil, and a pencil sharpener if you don't have an automatic pencil
Eraser – white plastic type
Ruler – see through type is best, but not necessary (12" or longer preferred)
**Grid paper – eight squares to the inch is easiest to learn so it's a preferred grid pattern, but not necessary. Best paper size to get is 11"x17" pad, but 8.5x11" is okay. You will just need to make more pages for practice. You will be sent an email with grid paper with guidelines drawn on it. If you want to use this, make at least 10 -15 copies. Be sure to use paper that does not "bleed" or feather when the pen makes a stroke on the paper.
Water container
Roll of paper towels, or rags
Optional Supplies
Zig Calligraphy Marker – Dual Tip, Broad Edge (straight edge on both ends) in two different colors (your choice of colors)
**JNB Graph also called Grid Pad 11x17 Item # P21 – you can purchase this at JohnNealBooks.com
**Canson Foundation Graph paper 8 squares to the inch size 11x17" per DickBlick.com
**Bienfang Gridded Paper #10613-1026 (8x8) 11"x17" per DickBlick.com
C-1 or C-2 Speedball nibs, Straight pen holder
Small bottle of Sumi Moon Palace Ink 2 oz. size
Cheap brush for loading ink
Small container to decant ink into – similar to Dinky Dips
Old (clean) toothbrush
Eventually, extra paper such as Borden & Riley Marker Paper, to make your own practice sheets
Blank greeting card with envelope for a project we will make if time permits.
Although there are numerous places to purchase calligraphic supplies, there are two shops that specialize in having products for the calligraphic lettering artist: PaperInkArts.com and JohnNealBooks.com. You can also find some calligraphic supplies at DickBlick.com.
About Our Instructor: Edie Richardson began her journey enjoying letters at a young age. In elementary school, she decorated her folders with lots of lettering. In junior high, she had a substitute teacher from England who demonstrated the way "old fashioned" letters were made. He took chalk on the board, and held it in just a certain way, using the side of the chalk and showed the students the John Hancock style of writing. That's what Edie called it, but the real name was Copperplate. Years later she took a community ed class and thought she'd "nailed it". The teacher was gracious enough to invite her to her home where she gave classes to others who were interested in learning calligraphy, and as it turned out she was one of the founders of the Michigan Association of Calligraphers. She encouraged Edie to join. Edie wasn't keen because she felt her skills were awful compared to the teacher's skills. But the teacher told Edie that she would learn by coming to the workshops the guild offered, and by just being around other calligraphers. The teacher was absolutely right.
In the years since 1980, Edie has taken classes from world renowned teachers, as well as just good artists who loved to dabble in making lettering beautiful, or making lettering say what the saying was they were putting on paper. Edie has studied under Reggie Ezell, Timothy Botts, Peter Thornton, Sherri Kiesel, Diane VonArx Anderson, Barbara Close, Renee Jarmolowicz, Vicki Corwin, Jacqueline Sullivan, Yves Leterme, Harvest Crittenden, Rosemary Buczek, Kathy Milici, Phyllis Macaluso, Alison Clement, the list goes on. Then there's watercolor, Edie studied with teacher Charles Passarelli, and for pastels, teacher Bill Hosner. Edie is always learning, and she loves where calligraphy has brought her.
You may see the Edie's work here:
Instagram: EdieCreative
Facebook: EdieVeenstraRichardson
Requirements: This is a virtual workshop. Students should have the following:
Computer or other internet-connected device with a built-in camera.
Zoom conferencing software and familiarity with the platform. In order to access the workshop on Zoom, you will first need to download the free Zoom app (called Zoom Client for Meetings) on your tablet or computer, if you don't already have it. Click here before the workshop to download the Zoom app https://zoom.us/download. If you are new to the platform, Zoom offers tutorials here: https://support.zoom.us/hc/en-us/categories/200101697. Please contact the Workshop Chair in advance if you are totally new to Zoom. Her contact info is in the confirmation email.
Recording: none. We are not recording this workshop.
Michigan Association of Calligraphers (MAC): MAC is a non-profit organization open to all who are interested in calligraphy, the art of beautiful writing. Its principal purposes and functions are to perpetuate, enhance, and promote the art of calligraphy. Guild membership covers a calendar year (Jan-Dec). We invite you to follow us on Eventbrite.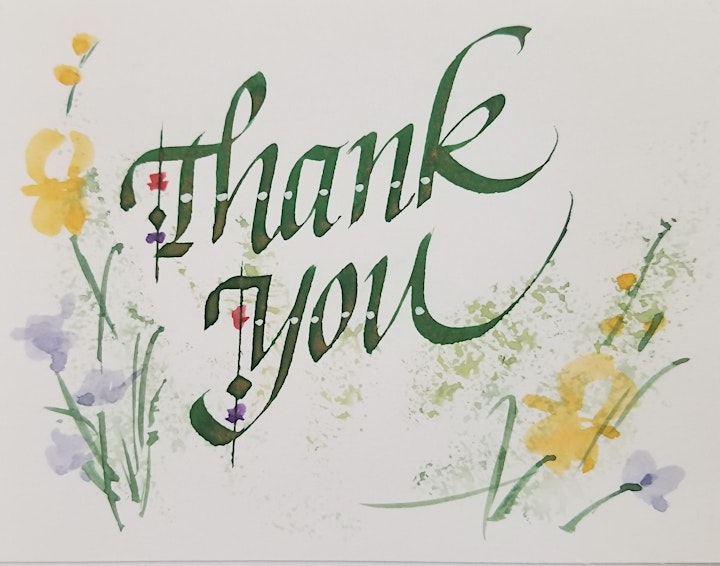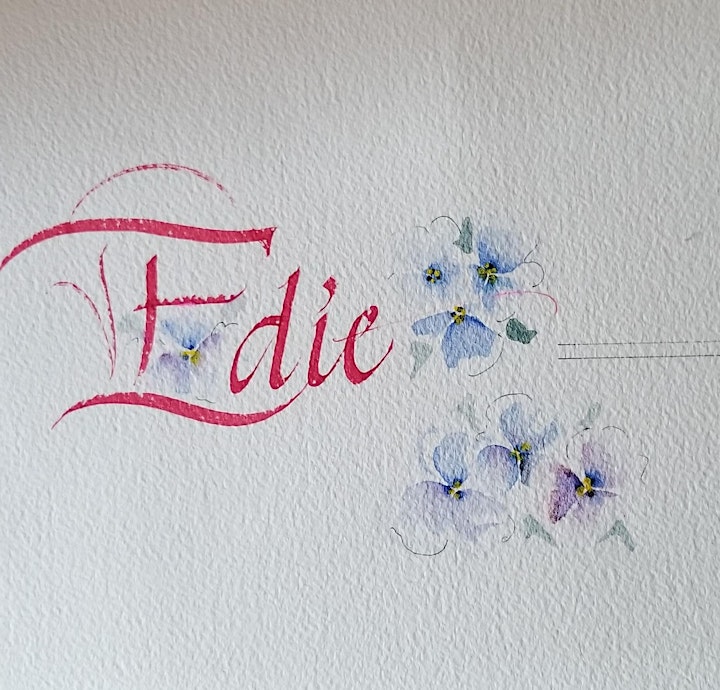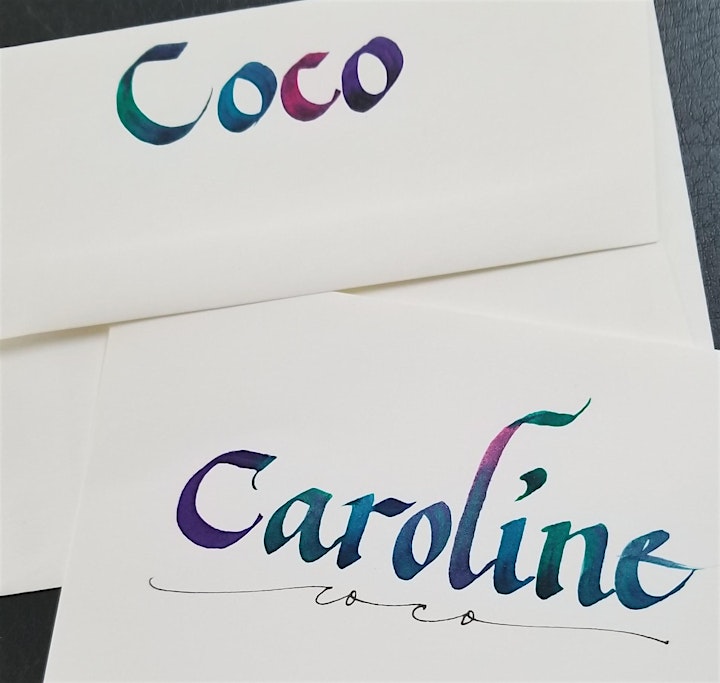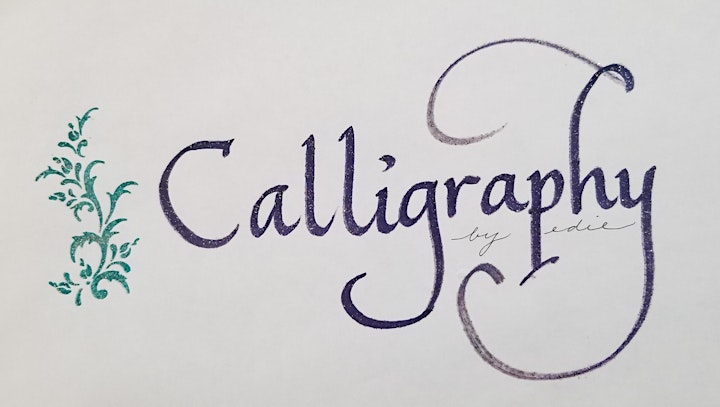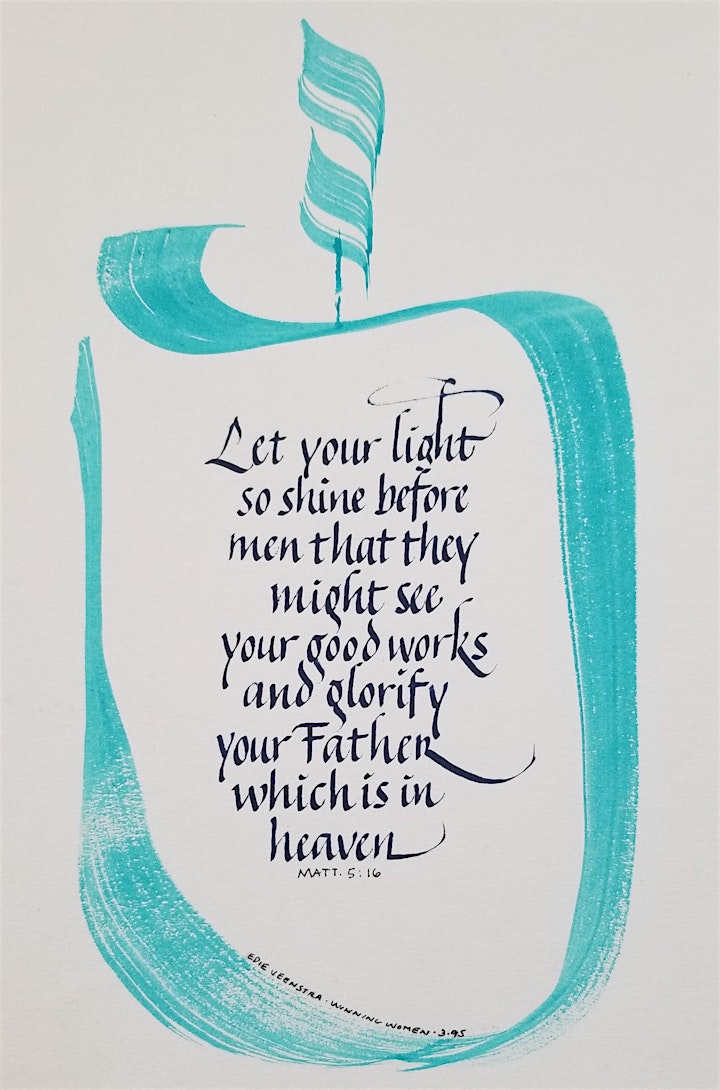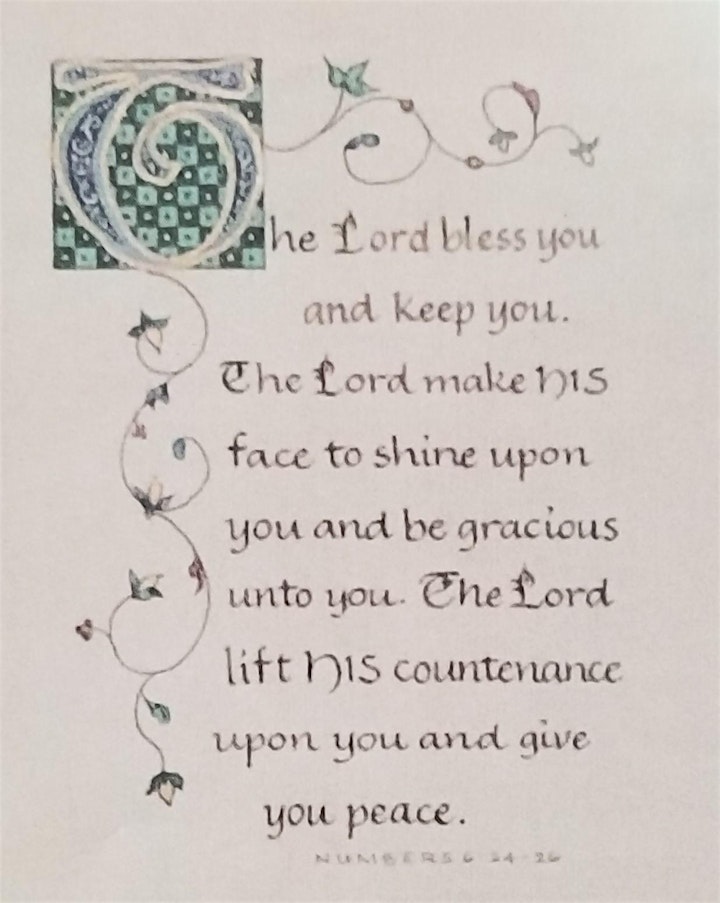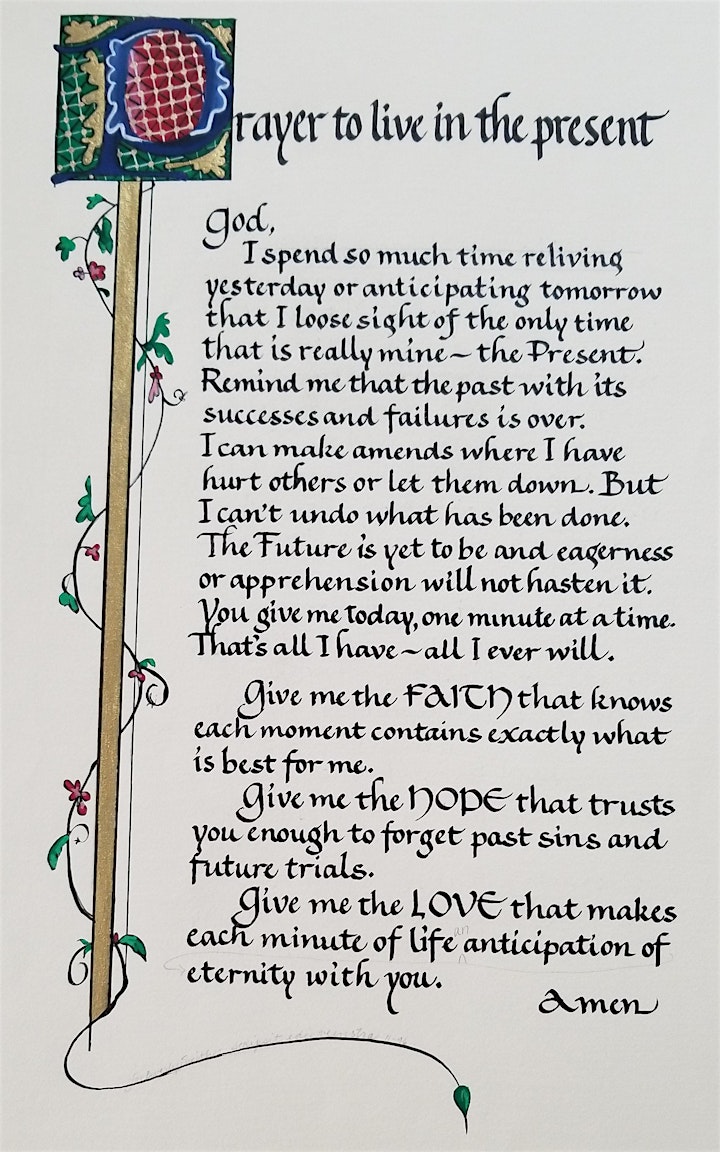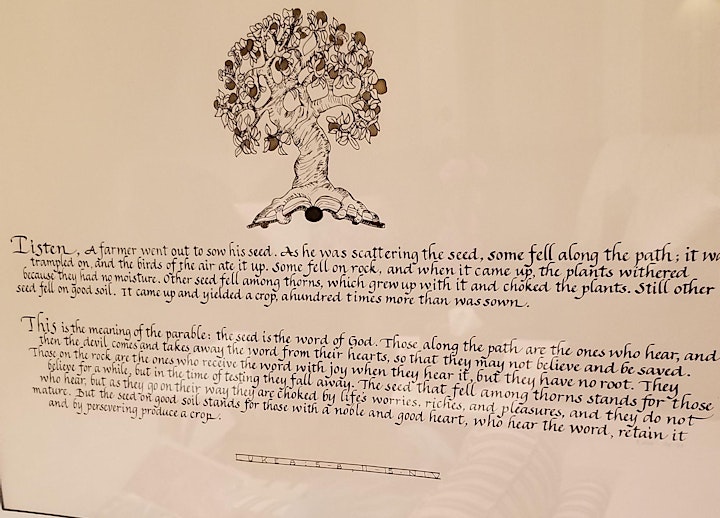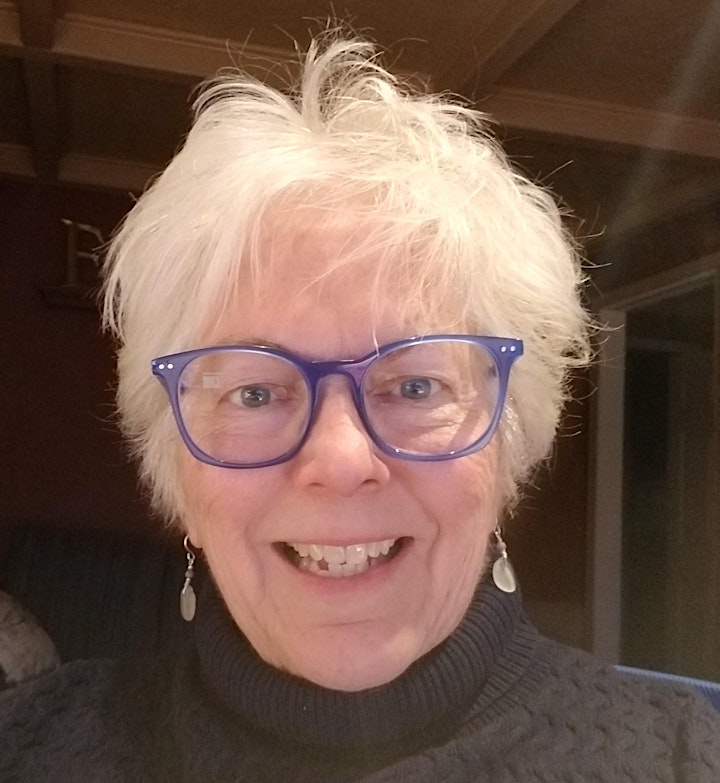 Date and time
Location
Refund policy
Organizer of Introduction to Calligraphy (Italics) (Edie Richardson)