Description
Event Times:
Session 1: Wednesday, 11/8/17, 7 - 9:30PM
Session 2: Wednesday, 11/15/17, 7 - 9:30PM
NO CLASS WEEK OF THANKSGIVING 11/22
Session 3: Wednesday, 11/29/17, 7 - 9:30PM
Session 4: Wednesday, 12/6/17, 7 - 9:30PM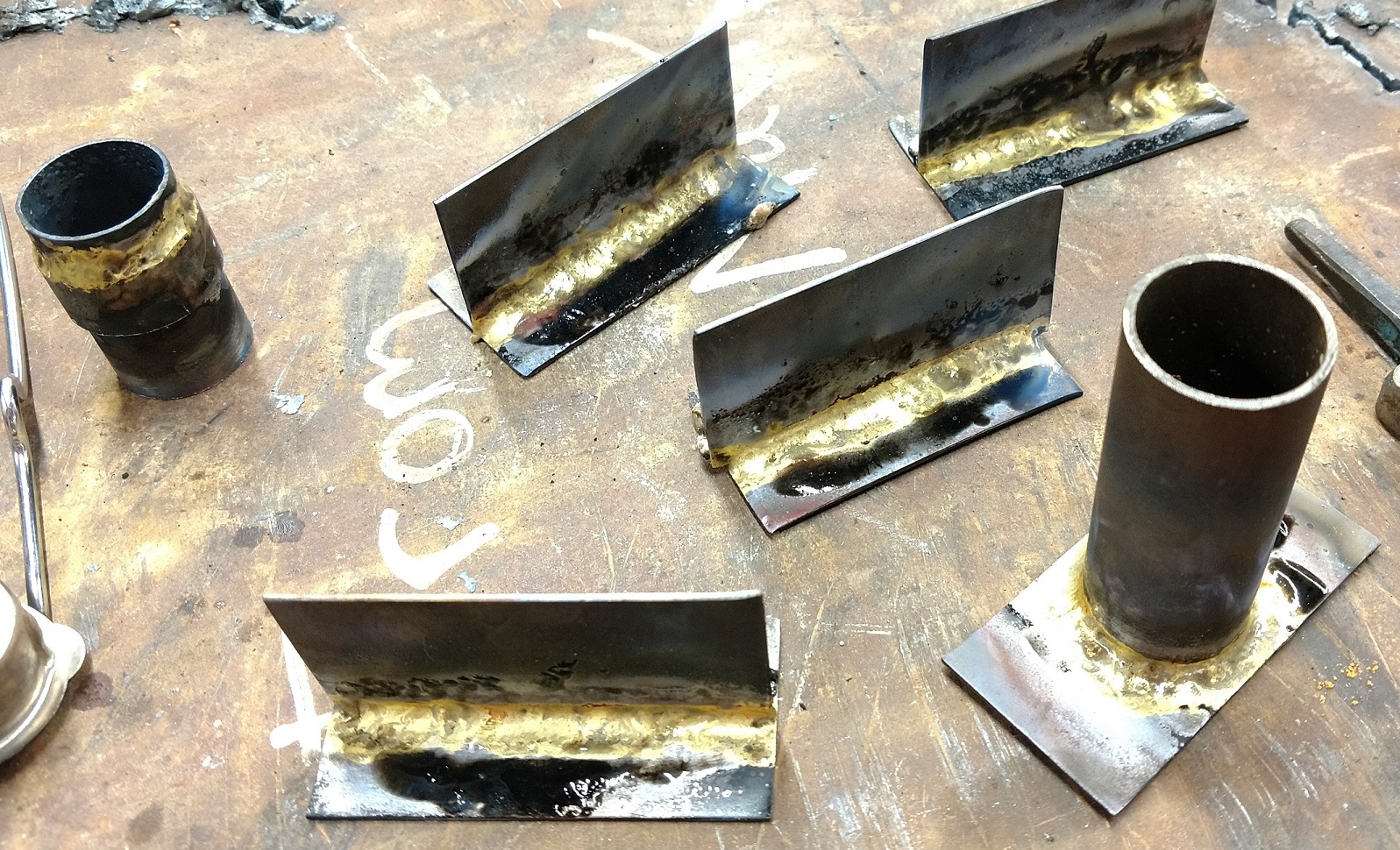 Course Description:
Brazing is a strong, versatile, and often underappreciated metal joining process. Brazed joints can match or even exceed welded joints in strength, and especially in ductility and fatigue resistance. This is why brazing has long been used in aerospace and bcycle applications, which present some incredibly challenging design and fabrication problems.
Brazing is especially useful for joining thin sheet and wire, crack-prone materials like cast iron and high-carbon steel, dissimilar metals like copper and steel, and thick-to-thin sections. Learning brazing is also a great way to help improve other metalworking skills, especially TIG welding.
This class is perfect for anyone planning to take the Build Your Own Bike Frame course, but the brazing and oxy-acetylene skills have broad applicability outside bike framebuilding, too.
We'll focus on torch brazing with low-fuming bronze (AWS specification RBCuZn-C) to join 4130 alloy steel. We'll also explore brazing copper and steel together. Once students have practiced these skills, they're free to use the remainding class meetings as guided practice for other materials, filler metals, etc.

Class Goals:
Students will learn:
Safe operation of the oxygen/acetylene rig
Tube lap brazing (one tube brazed into another)
Lug or fillet brazing
A variety of other soldering and brazing techniques and materials as time allows
Prerequisites:
No experience necessary; students must be at least 18 years old. The Oxy-Acetylene Torch Tool Training would be a great precursor, but we'll review everything covered in that training on the first day of this class.
Materials Provided:
All materials will be provided by the instructor. A $100 materials fee is included in the class price. All safety gear will also be provided.
What to Bring/Wear:
Please dress appropriately for the metal shop: only natural fibers (cotton or wool), tie back long hair, close-toed shoes, and no dangly jewelry/accessories/sleeves/straps.
IF YOU WEAR GLASSES, INCLUDING READING GLASSES: BRING YOUR GLASSES! Brazing and welding are extremely detail-oriented work.

Instructor Biography: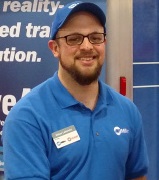 Ethan Labowitz is a welding engineer, welding educator, metal fabricator, and Certified Welding Inspector with more than a decade of experience in metalworking. He formerly worked as a welding engineer at Miller Electric, and as Instructor of Design and Fabrication at Olin College in Needham, MA. A graduate of the Hobart Institute of Welding Technology in Troy, OH, he's studied metalworking since 2005 in a variety of contexts, including precision machining, structural welding, blacksmithing, bicycle framebuilding, and museum modelmaking. Since 2010, he has taught metalworking to over 600 college students, middle schoolers, and adults at Artisans' Asylum, MIT, Harvard, Autodesk's BUILD space, and Caldwell Community College. He has experience joining most metals by all major processes, including welding, brazing, and soldering, and has held national certifications in structural welding (AWS D1.1) and brazing (ASME Section IX).