Description
This course teaches the main functions of ATLAS.ti 8 Windows & Mac, with a focus on qualitative data analysis that emphasizes the description of the participant's point of view, the generation of relations between units of data, and the interpretation process.
Participants will be provided with a USB stick along with additional work materials, exercises, and readings. In addition to this, each participant will receive an official ATLAS.ti certificate.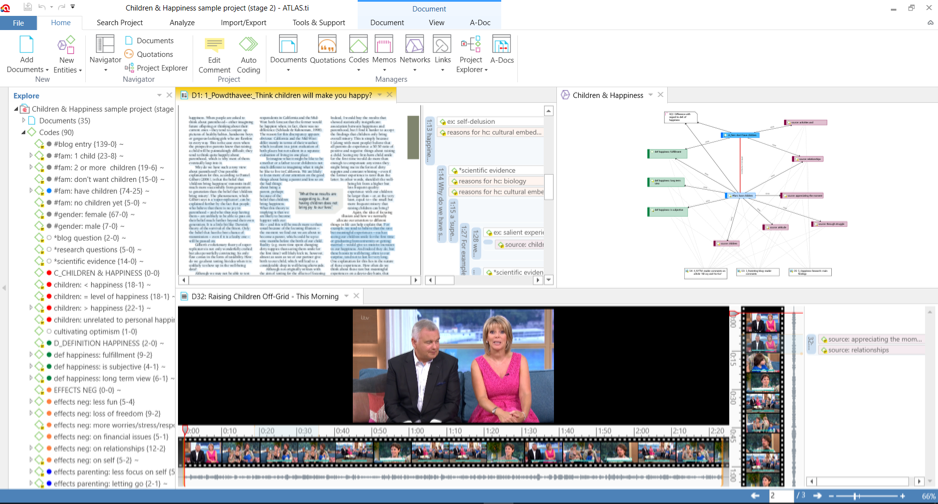 Methodology:
In the first hour of the course, the instructor will present concepts related to the methodological bases of ATLAS.ti 8 Windows & Mac and the description of the main components of the program. Once this is done, we will proceed to create and develop an analysis project with ATLAS.ti, going through all the essential stages of the process. The instructor will present the tools and features of ATLAS.ti, and participants will apply the contents to a project on their own computers. The instructor will provide documents with which participants may practice, but participants are also encouraged to bring their own data to the course.
If you would like to receive more infromation, see the full course program, or if you have any other questions, please feel free to contact us:
Email: clients@atlasti.com
Phone: +34 664 225 695
As a professor at the Universidad a Distancia de Madrid who participated in the course said, "I would recommend the course without a doubt, the course provides the necessary knowledge to carry out qualitative research using ATLAS.ti. The instructor's experience definitely supports and informs her use of the software, which has great value for anyone who has just started using it. "