Introduction to Aquaponics (AP101) and IBC Tote System Construction

Saturday, April 19, 2014 from 9:00 AM to 4:00 PM (CDT)
Event Details
When

:     Saturday,  April 19th    9:00am – 4:00pm
Where:   Green Phoenix Farms
Cost:      $90 per person                     (Classes limited to 20 ppl.)
This FULL DAY class is a basic primer to everything you would need to operate your own backyard aquaponic system. During the morning "Classroom" portion, we will present everything that is needed to begin running a small Aquaponic system. We will cover topics from components and basic biology to water chemistry and planting density. All topics will be explained clearly, and detailed in the 25+ page color printed manual.
Lunch will be provided onsite, and participants will have the opportunity to learn about their classmates goals and system ideas. 
In the afternoon session, the class will move out into the workshop, where there will be a hands-on build of a simple Aquaponic system. For this system construction you will get to see the system take shape from start to finish, and every student will have the opportunity to "get their hands dirty" and jump right into the project. 
Included with Class Fee: Printed Manuals, Lunch, and an Introductory Membership to the Aquaponic Association. 
Introduction to Aquaponics Training Class:
Information Covered:  This 4-hour class is designed to give participants a general introduction to the overall field of Aquaponics and will cover a wide variety of topics. The object of this class is to allow participants to leave with the knowledge necessary to operate their own Aquaponic system. Below is a partial list of the subjects covered in this seminar:
* The advantages of Aquaponics in the Urban Environment.
* Different type of Aquaponic systems available.
* The Nitrogen Cycle and how it works in Aquaponics.
* What is needed to operate an Aquaponic System.
* What are the parts of an Aquaponic System?
* What are the advantages and disadvantages?
* Is an Aquaponic System right for my home? Apartment?
* Options for your system in terms of fish and plants                                                * Basic system operation.                                                                                              * Day to day operations: feeding, temp, water quality                                               * Harvesting times for fish and plants
Two-Barrel Aquaponic System Construction Workshop:
 Information Covered:  This 3-hour class is designed to give participants the hands-on experiences involved with the construction of a small Aquaponic system. Beginning with the barrels and 2x4's themselves, the class will perform all the steps necessary to cut, reinforce, stabilize and correctly install the plumbing to create a working Aquaponic system.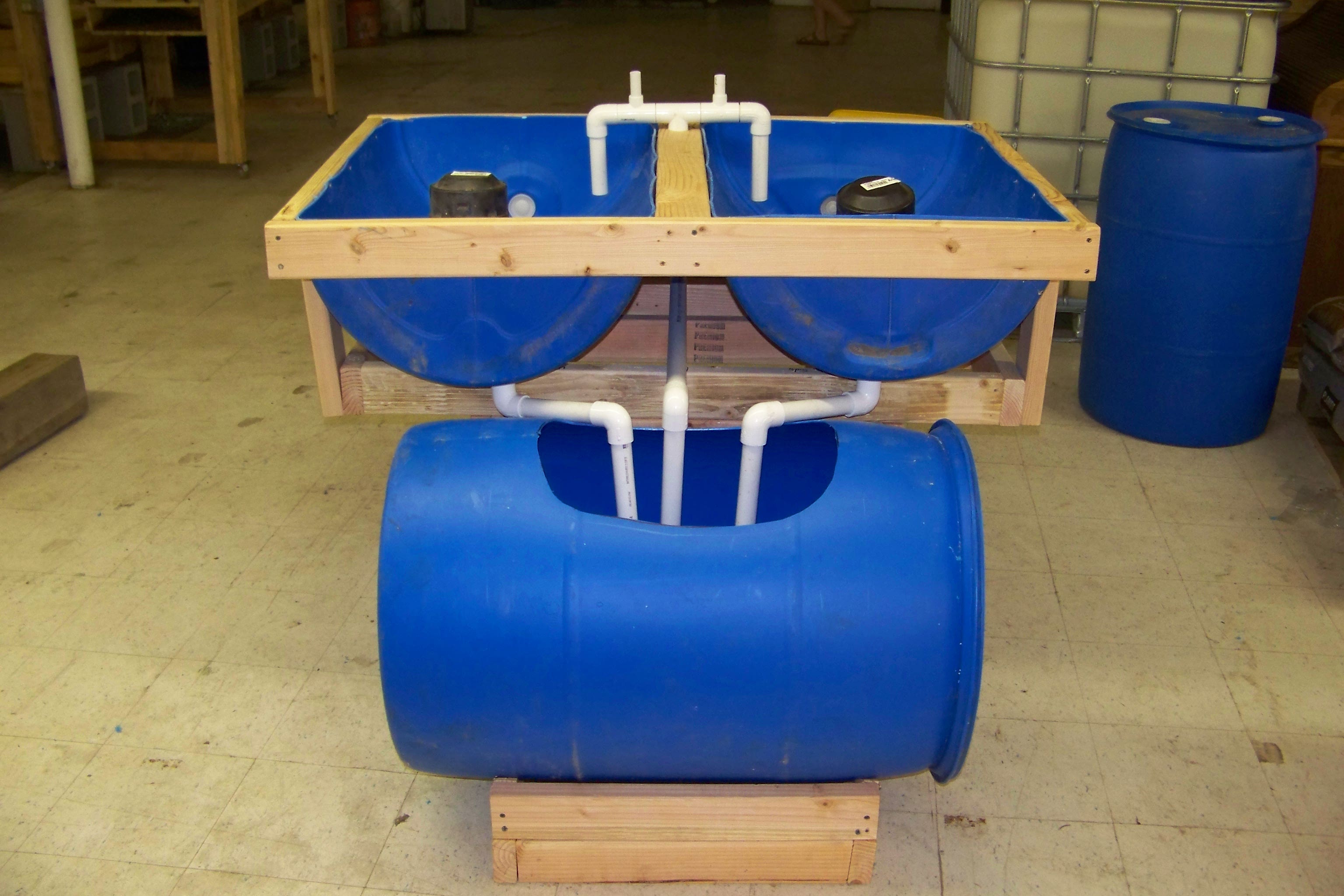 When & Where

Green Phoenix Farms
2214 FM 1187
#9-104
Mansfield, TX 76063


Saturday, April 19, 2014 from 9:00 AM to 4:00 PM (CDT)
Add to my calendar
Organizer
Green Phoenix Farms is an established  leader in the Aquaponics field in North Texas, with an emphasis on education at all levels, from backyard gardening enthusiasts to commercial growers. In addition, we design and install systems for schools, community groups and small and large-scale Aquaponics farmers, teach classes and offer a variety of hands-on workshops.
The Farm in Burleson includes an Aquaponics Greenhouse, our "Aquahouse," designed to help students "get the feel" of Aquaponics; it is a workiing farm as well as a resource center, a workshop and an educational facility.