Introduction to Aquaculture Workshop
When and where
Location
1800 Weedon Dr NE St. Petersburg, 33702
Description
Introduction to Aquaculture Workshop
Do you have an interest in the development or growth of aquaculture-related businesses? Want more information? Join us for this public workshop. Speakers will present on the status of aquaculture in Florida, pros and cons of specific business ventures, and provide an overview of state regulations and resources.
For more information, contact Libby Carnahan, UF/IFAS Pinellas County Sea Grant Extension Agent. Email lcarnahan@ufl.edu; Phone (727) 453-6522.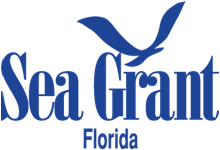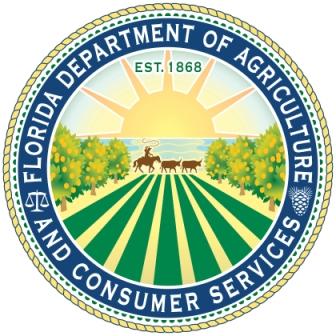 Draft Agenda
Florida Aquaculture Overview
Cortney Ohs – UF/IFAS Florida Sea Grant Aquaculture Specialist, Indian River Research and Education Center
Investing in Florida Aquaculture: Pitfalls to Avoid
Chuck Adams – UF/IFAS Florida Sea Grant Marine Economics Specialist, UF Department of Food and Resources Economics
State Permitting/ Best Management Practices
Chad Evers - FDACS Division of Aquaculture
Shellfish Aquaculture in Florida
Leslie Sturmer - UF/ IFAS Florida Sea Grant Statewide Shellfish Aquaculture Agent
Aquaponics
LeRoy Creswell – Florida Sea Grant Regional Marine Education Coordinator
Marine Ornamentals in Florida
Carlos Martinez – UF/IFAS Aquaculture Extension Agent, Tropical Aquaculture Laboratory
Baitfish Aquaculture
Cortney Ohs – UF/IFAS Florida Sea Grant Aquaculture Specialist, Indian River Research and Education Center
Fish Health Management
Roy Yanong - V.M.D. UF/IFAS Extension Veterinarian, Tropical Aquaculture Laboratory

---
Reservation policy

Before continuing, we would like to make you aware of our reservation policies. Cancellations - If your class is canceled for any reason you will be notified no less than 24 hours prior to class start. We will provide a full refund for cancellations made by Pinellas County Extension. Refunds may take up to 30 days to process. Payment - We require full payment at time of reservation so be prepared with a credit card to complete this transaction. Refunds - Refunds will be made in the event of a class cancellation or if the registrant requests a refund 24 hours prior to the class time. Reservations - You must be 18 to make a reservation. If you are under 18 and want to attend a class you must register and attend with a parent or guardian.
---
The Institute of Food and Agricultural Sciences (IFAS) is an Equal Opportunity Institution authorized to provide research, educational information, and other services only to individuals and institutions that function with non-discrimination with respect to race, creed, color, religion, age, disability, sex, sexual orientation, marital status, national origin, political opinions, or affiliations. U.S. Department of Agriculture, Cooperative Extension Service, University of Florida, IFAS, Florida A&M University Cooperative Extension Program, and Boards of County Commissioners Cooperating.