Introduction to Agile & Scrum

Wednesday, April 17, 2013 from 7:00 PM to 8:30 PM (PDT)
Event Details
Intro to Agile & Scrum
This class is for anyone interested in an introduction to the Agile methodologies. We will cover the different types of Agile methodologies including Scrum, Kanban and XP. We'll also go more in-depth on how Scrum can help you in the way you work with your company no matter what team size or industry. Agile revolutionized the way we work as individuals and teams and it adds transparency and ways to communicate and collaborate in an iterative fashion versus waterfall. This course is for anyone who has an interest in applying Agile and Scrum for their teams even after receiving a certification and then having still having a lot of questions on the best implementation.
What you'll get out of the class:
An overview of different types of Agile methodologies.
In-depth intro to Scrum which helps you understand if it is right for you.
Tips on how to get started and optimize your first Scrum teams no matter what size team or company.
10% Discount to a 4-week course on Setting up and optimizing your Scrum teams or other workshops for Scrum Masters, Product Owners and Team Members.
This class is for: Small business start-ups and larger companies, entrepreneurs, company executives, decision makers, managers, and anyone else interested in using Scrum including team members (developers, designers, QA)
Instructor: Patricia Anglano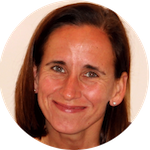 Patricia Anglano is an Agile Coach and Consultant and also known as the Agile Media Coach in Los Angeles. She has 18 years of experience working in Product Development at large companies like Yahoo!, MySpace, and Sony Pictures Entertainment as well as serviced smaller start-ups in the community like Promojam as clients. She founded an Agile coaching and consulting company in 2009 and has helped many companies in their Agile transformations including most recently Sony Pictures Entertainment and has a huge passion for talking about and teaching All Things Agile.
About Coloft Academy
Coloft Academy offers classes, workshops and courses for tech entrepreneurs in Los Angeles. Topics offered include web/mobile development, user experience, marketing, finance, legal and more. For a list of upcoming classes, visit http://coloft.com/academy. To automatically get updates, join the mailing list.
When & Where

Coloft
920 Santa Monica Blvd
Santa Monica, CA 90401


Wednesday, April 17, 2013 from 7:00 PM to 8:30 PM (PDT)
Add to my calendar
Introduction to Agile & Scrum