About this Event
THE ONE & ONLY SOLUTION FOR STANDING WORK PLACES!
Where: Quest Conference Center, 8405 Pulsar Place, Columbus OH 43240
"Powell Room"
Date: 06th of December 18
Time: 9am - 12pm
Who: Ergonomists, Health & Safety Managers, Plant Managers,
everybody from automotive and other manufacturing / assembling
industries.
Cost: Free (*) - Ticket only event - max. 15 people
COMPLIMENTARY COFFEE & TEA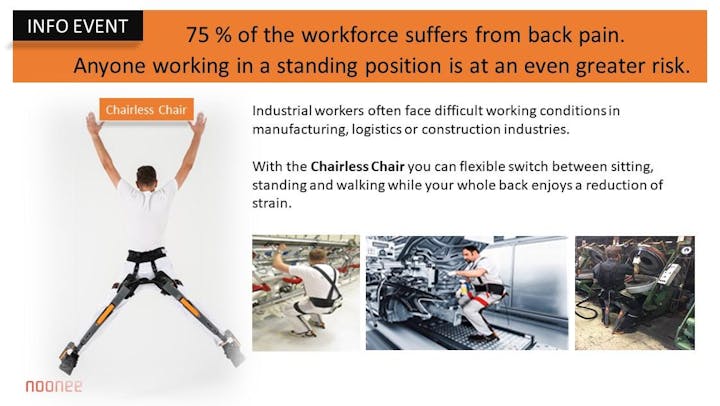 Host: In a lively demonstration Ms. Arnika Enderle, Export Sales Manager at noonee Germany GmbH will give you an insight into the challenges and opportunities of this new innovation.
Be the first to try the chairless chair and experience for yourself the sitting Sensation!