Introduction into Host2Transform Amsterdam | The Future of Leadership
Description
SPREAD EMPOWERMENT FOR REAL CHANGE ACROSS INDUSTRIES & (WORK) CULTURES


At Host2Transform it's our purpose to scale empowerment for change across industries, (work) cultures and the globe. To unlock the potential within individuals, organisations and societies with eye for the individual and collective well-being, inclusion and innovation.


We do this in collaboration with our purpose-driven business ecosystem of drivers of transformation:

Independent Host2Transform practitioners (designers, trainers, facilitators, consultants and educators)

partners (Certified Host to Transform-ers, Incompany-brokers, and Events & Business Ecosystems)

Intrapreneurs & Incompany leaders

Social empowerment programs.

Read more about us here.



FOR WHOM IS THIS INTRODUCTION:
You are;
an unconventional driver of transformation and an experienced or emerging independent coach, trainer, designer, educator, interim managers, facilitator or consultant.

eager to help transform mindsets, behaviours and (work) cultures to contribute to the Future of Work, Education (L&D), Leadership and Business.

purpose-driven to create the conditions for change and innovation to work, with minimum structure and maximum ease, joy and scalable people-business-social impact.


conscious about the urge for supportive work cultures that fosters individual and collective well-being, inclusion and innovation.


PURPOSE OF THE H2T INTRODUCTION
To provide you with an experience based on the HOST DesignToolkit, modern connectvity-leadership-empowerment (Learning & Development) practices, that empowers you to unlock the potential within individuals, organisations and societies to increase our individual and collective consciousness and re-wire our mindset and behavioural patterns that determines 90% of our actions and results. Read: people, business and organisational well-being and wealth.

UNLOCK THE POTENTIAL
There is huge potential within people and their workplaces that remains unlocked. This is because most organisations, even front-runners with the best intentions, still focus on system-centred (tech, process or product) innovations that, paradoxically, leave little room for human-centred innovations that often leads to burnout, bore-out (in 2020, it will be global disease number 1!), intercultural conflicts and/or bankruptcy.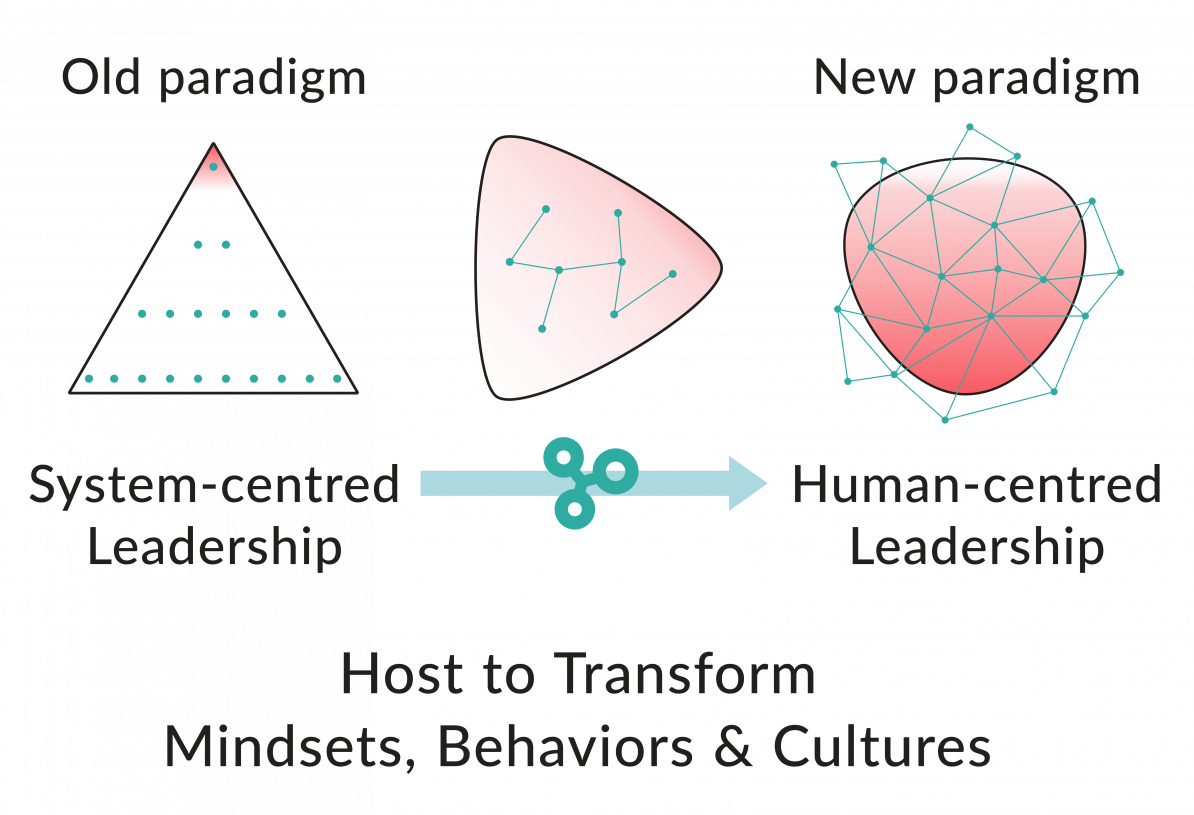 OPPORTUNITIES: TAPPING INTO LEADERS & ORGANISATIONS EMERGING NEEDS
Modern organisations understand their people, business, and the society as a whole, and know the benefit of (self)empowerment for change, however, the real challenge is that 9 out of 10 organisations don't know how to create a culture for transformation or do not have the in-house expertise to do so.

We aim to bridge the gap of the current "traditional ways" in how we work, lead and educate, and "tomorrow's needs" for skills that enables people, organisations and societies to change continuously.

Host2Transform work(ed) with organisations such as businesses such as Google, Wikipedia, Health Innovation School and International Business Innovation Studies.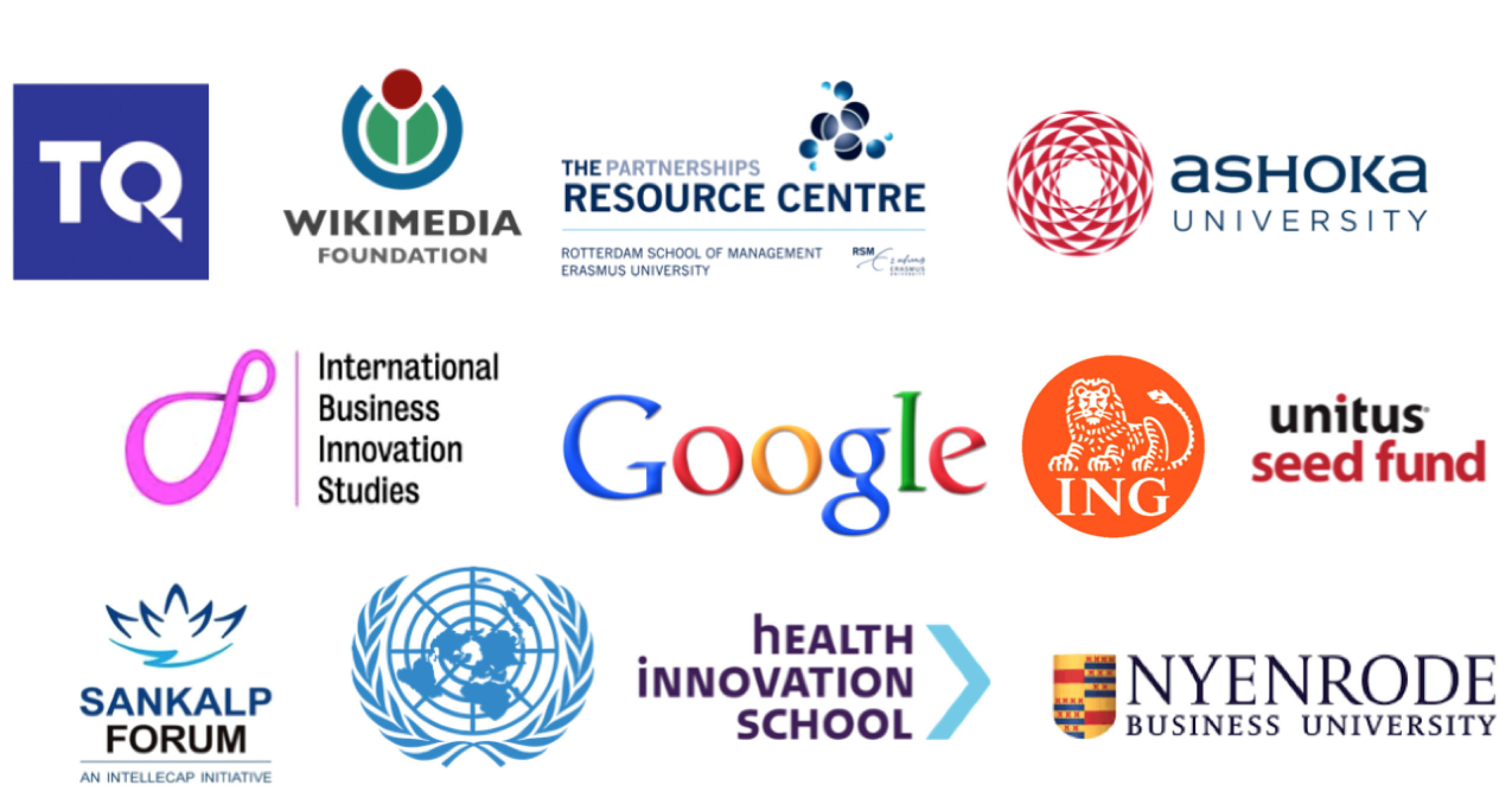 WHAT'S IN IT FOR YOU:


Experience "The HOST Formula", based on the The HOST DesignToolkit


Connect with your tribe of like-minded purpose-driven drivers of transformation from across industries and the globe.

Create your business case for transformation. What is the transformation you urge to contribute to?
How to spread empowerment for change and scale your impact and business exponentially?

Get new insights how to drive Transformation within 20 minutes.

Bring human-centred ways of work into practice.

See, create and seize new career and business opportunities.


THE PROGRAM:


PREP QUIZ: "SMART FAILURE IN THE FAST CHANGING WORLD"
To create an optimal learning experience for yourself, invest 25 minutes to take the: "Smart Failure in the Fast-Changing World" Prep Quiz: you'll directly receive it after your purchase. Please try to send in your answers 24 hours prior to the start of this Introduction session.


08.45 - 09.15
WALK-IN
Coffee, tea & healthy snacks

09.15 - 11.00
INTRODUCTION INTO HOST2TRANSFORM

11.00 - 11.15
BREAK

Coffee, tea & healthy snacks

11.15 - 12.00
TRANSFORMATIVE CASE: YOUR NEXT STEPS.

12.00 - 12.30
CHECK-OUT, IMPACT QUIZ & Q&A

We're very keen to measure our impact and therefore we love to ask you to fill in the Impact Quiz (takes 4 minutes). In return we give you free access to the HOST Formula Introduction class, based on the HOST DesignToolkit.


Exclusive opportunity: a *reduced offer to join Host2Transform on your own terms:
The HOST DesignToolkit: merge modern leadership practices into your services, programs, toolkit
and connect with like-minds from across the globe.

Certification H2T Practitioners Program: be recognised as a Host to Transform-er and get world-wide exposure for you spreading connectivity and empowerment for change across industries, (work) cultures and the globe.

5-Day H2T Future of Leadership Master Mind Retreat Amsterdam (Sept 2018) & Bali (Feb 2019).

H2T Partnership Opportunities


12.30 - 13.30 > Beyond.
CONNECTIVE NETWORK LUNCH
Healthy and empowering food & drinks that nourishes your mind, body and soul ;-)

PRICING
Incompany this workshop is valued around € 2000,- excl. VAT
You pay € 30,- excl 21% VAT for the costs venue, lunch & drinks.

FAQs
Are there requirements to enter the event?
Nope. only when the "FOR WHOM IS THIS INTRODUCTION" section resonates with you.
If you're an intrapreneur or incompany leader who is eager to drive transformation within your own organisation, apply for a clarity call << here >>to explore how and if we can help you in tailored and demand-based ways.

What are my transportation/parking options for getting to and from the event?
CAR
There is plenty of parking space at B.1. First two hours are free, after that, it's 2 euros per hour with a maximum of 12 euros per day. Contact here click

PUBLIC TRANSPORT
Check google maps or your OV app, or below at this Event Brite Page.

I couldn't make the Prep Quiz: now what?

Of course, you are still very much welcome: we'll make sure you catch up with the rest!

I can't join for lunch, can I still join?

It's always nice to create yourself a network opportunity. But not to worry, you can
still join, if you don't have to leave before 13.00.
What can I bring into the event?
Yourself, a peer, colleague or friend (make sure they get themselves a ticket as well ;-))

How can I contact the organizer with any questions?
You can email us at connect@host2transform .

Who do I reach out to when I'm running late?
Whats app or call Marcelle Barges on +31 6 54 22 08 91 she'll be able to let you in after the workshop is started.

What's the refund policy?
We can't refund money, however, we can reschedule your ticket for the next best opportunity!

I'm not a freelancer (yet), how can I get my organisation involved?

You can ask HR or any other decision-maker to join the session or apply for a clarity call to explore if/how we can help your organisation best. They can apply here: https://host2transform.com/impact-quiz-clarity-progress-session-incompany/