Introduction-Getting Started with B.O.S.S. 2017 (7:15pm PST)
Description
***Introduction-Getting Started with B.O.S.S.***
.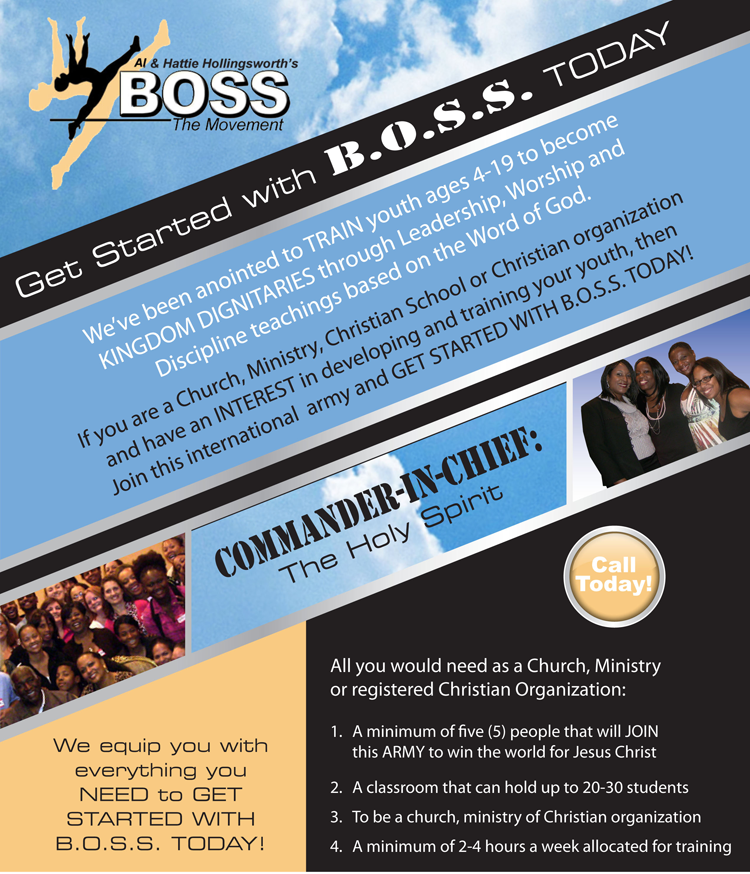 ---
This webinar is specifically designed to assist everyone that has an INTEREST in starting a B.O.S.S. Class in their respective region. We want to make sure that you are FULLY equipped to have a successful B.O.S.S. Class! Join the FUN with partners from around the globe that is ready to "Reach the youth, training them to win the world for Jesus Christ through Kingdom Economics"!

At the time of the scheduled webinar, simply logon to:

http://www.joingotomeeting.com and enter the Meeting ID: 863-862-766

You will need a computer, high speed internet connection and speakers, that's it. Telephone is optional for this webinar.

Should you have any questions regarding the above,please SKYPE: duanamalone or call 702-334-8355.