Introducing the Metaphorical Analogy of Driving a Car with SEI Debriefs

Wednesday, April 19, 2017 from 8:00 AM to 9:00 AM (PDT)
Event Details
Introducing the Metaphorical Analogy of Driving a Car with SEI Debriefs
Are you qualified to use the SEI debriefs? What is your own experience of the client's understanding of the powerful Six Seconds model when they come across the 8 SEI competencies for the first time and you want them to understand them?
Inspired by Josh Freedman, I have created supporting metaphorical analogy of driving a car to use with SEI debriefs where the client is the driver. Every SEI competency can be used as a metaphor for different parts of the car, or a skill we need to use while driving, which everyone understands and can relate to.
On the webinar, I would like to share my own experience about how using this analogy can help clients shift the conversation to a new understanding, while asking "How you are enjoying the drive?"
What:  Online Webinar presentation
When:  April 19 -  8:00 am PDT (San Francisco) / 5:00 pm CEST (Vienna)  World Times
How: Register for the Live Webinar (includes a link to the recording) or the Recording Only.
Registration is free or you may choose to register and donate. Donations go to the EQ for Children's Day project via Six Seconds, a 501(c)3 nonprofit working toward a billion people practicing emotional intelligence (www.6seconds.org).
Presenter: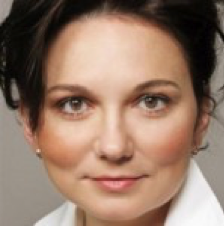 Vladka Vlaskova
Vladka is a certified coach, trainer and Emotional Intelligence assessor. Her work is primarily focused on Emotional Intelligence, emotional self-awareness, self-actualization and social responsibility. Her clients are solo entrepreneurs, managers, leaders, mothers, and teams who come to a place where change is inevitable, where they want and need to learn something new and revolutionary about themselves in order to make that inevitable change a positive and successfull one. Her aim is to guide clients to a greater level of self-awareness and understanding of the impact we have on others, and to allow them to live authentic and transformative lives in which they are fully aware of their own choices.
Vladka worked in International luxury hotel chains for more than 15 years in a variety of roles including sales, event management and human resources; 8 years of which was spent in Sydney, Australia. It was there that she qualified as a life coach. Since returning to the Czech Republic in 2009 she has promoted coaching to a wider audience and has incorporated developing clients Emotional Intelligence as one of the cornerstones of her work.
This depth of experience in the fast paced world of customer satisfaction is evident in her coaching where her approach acknowledges the uniqueness of each individual and the importance of effective communication based on emotional self-awareness. It empowers them to take an active and informed role in their own wellbeing and development.
Vladka aims to inspire, encourage and support her clients to move forward to reach their full potential.
Vladka co-authored on self-awareness in a chapter (Emotional Intelligence Lead from the Inside Out) in a book targeted at business women. ISBN-10 0983843910 ISBN-13 978-0983843917
Host: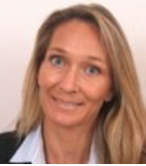 Maria Olssen
Regional Network Director, Europe.  Maria supports effective EQ implementation in all sectors, coaching trainers, consultants, and coaches to unlock people's capabilities.
Have questions about Introducing the Metaphorical Analogy of Driving a Car with SEI Debriefs?
Contact Six Seconds
Organizer
Six Seconds
Six Seconds is a global network of change makers committed to supporting one billion people to practice emotional intelligence.
We are a not-for-profit organization, dedicated to supporting people to create positive change -- everywhere, all the time.  Our network is global, with offices and representatives in 25 countries, and members everywhere... practicing the skills of EQ so people create stronger connections, make more sustainable decisions, and thrive.