INTRODUCING "HOW TO DOUBLE YOUR INCOME WITH VALUE INVESTING" WORKSHOP
About this Event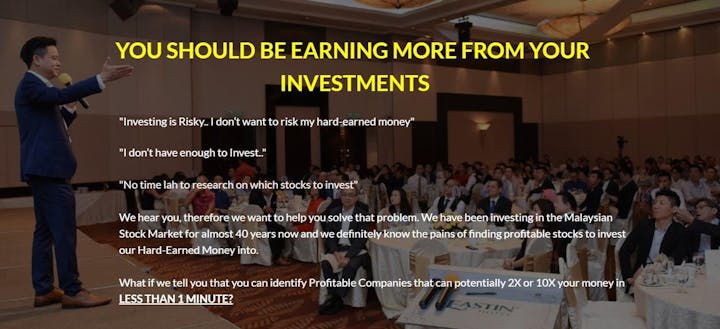 In this 3 hours seminar, you will discover: -
-- How to easily identify Great Stocks as Investments.
-- How you can make money every month even when you're asleep.
-- Investment Strategies that will give you a peace of mind.
-- Multiply your money by letting your money make more money.
-- Find out How You Can Be Financially Free with as little as RM 1,000.
-- Take home a list of 140+ investable Stocks in Malaysia after the workshop.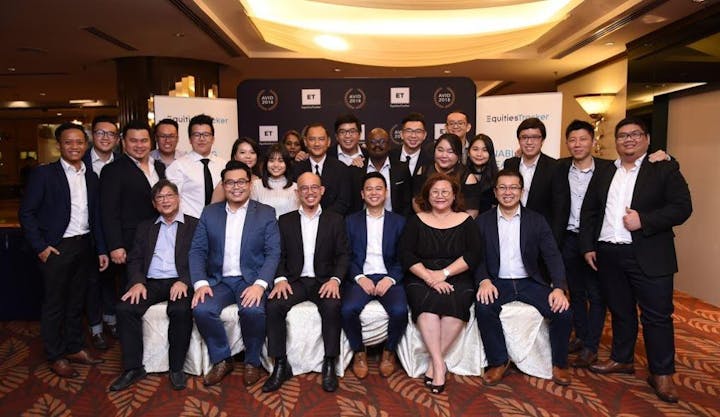 EquitiesTracker is the pioneer in this industry. Founded by Jim Vong with a passion to help investors by developing an investment platform used by professionals 40 years ago, EquitiesTracker has now become the most trusted investment partner.
Today, EquitiesTracker has impacted and inspired 30,000 lives through a professional and dedicated team. EquitiesTracker do not only educate investors, we provide a holistic investment platform using technology and our community as superior leverage.
EquitiesTracker's website was endorsed by Forbes as the "Best Investment Website in Malaysia". Our services are adopted by many stockbrokers in Malaysia, Singapore and Australia.
The integrity and quality of our investor education is non-comparable. Bursa Malaysia engaged EquitiesTracker as their investor education provider for 2019.
Our investment community are members who have repeatedly benefited from our investment platform. We regularly engage CEOs of listed companies, opinion-leaders, and market experts to continue empowering our community.
EquitiesTracker's expert team have a combined investment experience of more than 40 years. We have been consistently achieving 16%, doubling our money every 4.5 years.