Description
Don't be shocked: we are storing source code on premises again. Let's discuss why this makes sense.
Storing source code in the cloud is a great way to collaborate and work on open-source projects with your global team but not every project should be stored in the cloud. Using cloud repo services for storing highly valuable or sensitive code e.g. financial algorithms, DoD projects, SaaS product code or any powerful software, is not a best practice as the cloud comes with its own set of problems. From hackers to government agencies, the code can get into the hands of your competition or end up in the wrong hands.
The gitstorage device combines the convenience of the cloud with the security of the premises for storing a company's private source code. It locks the device and encrypts the data if it gets unplugged. It also encrypts the data when sending a backup to the cloud (Dropbox). An easy to use web interface allows users to perform common git commands without the need of a git client. Any company with software developers, web designers or any precious intellectual property can benefit from git revision control and having everything secure on premises. These devices are a better alternative to building your own git server in terms of time, cost and maintenance. And buying private repositories online is riddled with security risks, like being a public target for hackers, and by surrendering administrative control to an unknown party.
Come to this event to talk to the founder and check out the devices. Two lucky attendees will win a gitstorage device (worth $399.00) for participating and tweeting about @gitstorage. To participate go to http://www.rafflecopter.com/rafl/display/32b920593/?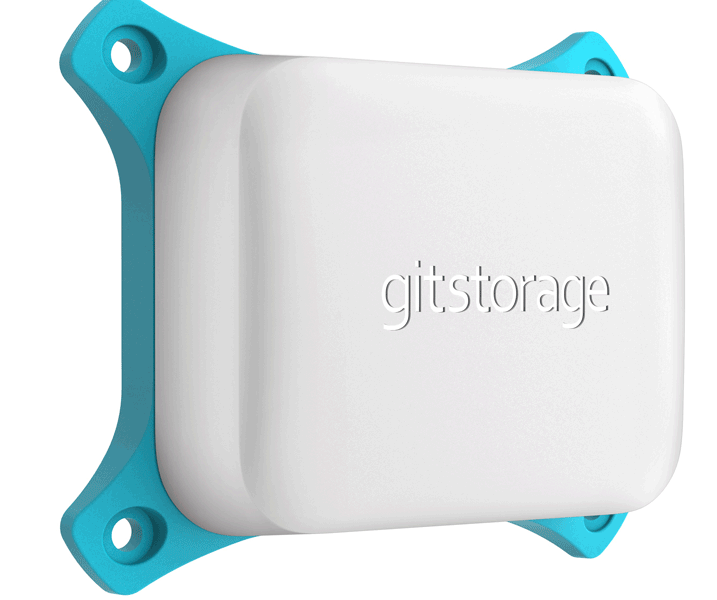 ---
WeWork is a community of creators. We transform buildings into collaborative workspaces. Our mission is to help companies grow by providing them with not just beautiful space but benefits, amenities, and community they need to focus on their business, all on very flexible terms. We currently have over 100,000 Members working out of our communities worldwide, and over 5,000 members here in Boston.