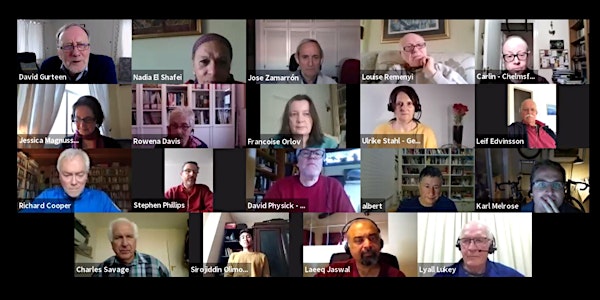 Introdroduction to Conversational Leadership II
An introduction to Conversational Leadership.
Refund Policy
Refunds up to 7 days before event
Eventbrite's fee is nonrefundable.
About this event
This event is the sixth in a series of online Knowledge Cafés run on the Zoom video conferencing platform.
Each Café is themed on material from my online blook on Conversational Leadership. Cafés are standalone and you can take part without having participated in an earlier event in the series. Before each Café, I will ask you to do a little homework and read one or more posts relating to the theme.
This specific Café is an Introduction to Conversational Leadership and will last for 3 hours with a 30 mins break.
Unlike many of my Cafés, this one contains more content from me while still adhering to the principles of the Knowledge Café.
Plenty of time is allowed for small group conversations and interaction.
It is NOT a webinar but it is a participatory online event. You can learn more about the series on my Knowledge Café website.
We live in an increasingly hyper-connected, dynamic, rapidly changing world that over the last 75 years has resulted in massive complexity. We can conceive of two worlds – the old world before the Second World War and the new world that has emerged since 1945.
Not only are our technological systems complex, but we human beings are immensely complex, non-rational, emotional creatures full of cognitive biases. This socio-technical complexity has led to a world that is highly volatile, unpredictable, confusing, and ambiguous.
Our old 20th-century ways of thinking about the world and our old command and control, hierarchical ways of working no longer serve us well in this complex environment. If we wish to improve the world, we need to learn to see it in a new light, think about it differently and discover better ways in which to interact and work with each other.  There is no silver bullet to our challenges.
Conversational Leadership is a way forward that recognizes we are dealing with a new environment – a complex world that requires different ways of seeing the world, thinking and behaving.
Credit: An Introduction to Conversational Leadership