Event Information
Refund Policy
Refunds up to 7 days before event
Description
This workshop is a part of our Web Dev Track, although it may be taken seperately.


---
Have you ever wanted to build your own professional fully functional website? It's not as hard as you think. Learn the basics of how websites work, how to build a site with minimal effort (using a CMS, content management system), and the basics of front end programming (HTML, CSS and WordPress).
No coding knowledge is required to get started, and by the end of the class, you'll have everything you need to start building amazing looking responsive websites. By the end of the day, you will learn the basics of web development and build a fully functional eCommerce website using WordPress!
COMPLETE BEGINNERS WELCOME!
WHAT WILL BE COVERED?
This class will cover the basics of building a website, understanding how web servers, front and back end systems interact, how to work with a CMS (content management system, like WordPress) and integrate everything together. This workshop will also serve as basic crash course in web programming (HTML 5, and CSS, with a brief overview of Javascript and other backend technologies).
Agenda
10:00 am –> 10:30 am: Understanding the new Web in 2017 (intro to static websites, front / back end, frameworks, CMS's, Hybrid apps & Progressive Web Applications)

10:30 am –> 11:30 am: Building off of a CMS - A look at Wordpress, Shopify, Drupal, Joomla and others. Practical Session: Building A professional grade WordPress eCommerce Site out of the box

11:30 am –> 12:30 pm: Practical Session: Setting up our domain, hosting and installing WordPress

12:30 pm –> 1:00 pm: Lunch

1:00 pm –> 2:00 pm: Practical Session: Setting up themes and eCommerce plugins

2:00 pm –> 2:30 pm: Understanding browser interactions (JavaScript) and the backend (NodeJS, Ruby on Rails, Django, PHP and SQL versus NOSQL databases)

2:30 pm –> 3:45 pm: Practical coding session: Finalizing our eCommerce site, with implementing/debugging complex front-end site changes and using ready made plugin

3:45 pm -> 4:00pm : Next steps, free resources to learn to code, support groups, and recommended learning paths.


WHEN WILL THIS COURSE TAKE PLACE?
This class will be one day long and will be on Friday October 20th, 2017 from 10am-4pm. This class is the first in our Web Development Track series.


WHY IS THIS COURSE RELEVANT TODAY?
Web sites are still a crucial part of most businesses. Even with the advent of mobile apps, nearly all companies still need to maintain a website presence. The good news is, that things have gotten a lot easier in the last 5 years, and anyone can build an amazing looking site!
WHAT PRACTICAL SKILL SETS CAN I EXPECT TO HAVE UPON COMPLETION OF THIS COURSE?
You'll be able to easily build your own website, make changes and fix any styling issues you might have in an existing site, and understand the basics of front end website development. After this course, you'll have a good grasp of HTML, CSS, and how to use WordPress.

WHO WILL BE TEACHING THIS COURSE?
Ahmad Abugosh - Learning & Development Manager at AstroLabs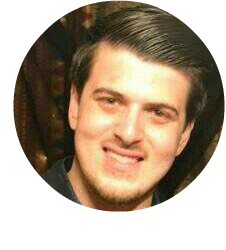 Ahmad built his first website at 10 years old. Since then he has studied Computer Engineering at the American University of Sharjah, worked at companies like MBC and Namshi, and has built dozens of websites in his career, including the AstroLabs website: http://astrolabs.com
He has a real passion for teaching and wants to help everyone build their own website!
ARE THERE ANY PREREQUISITES?
Willingness to learn and have a good time! All levels of experience (including complete beginners) are welcome!


WILL ANY CERTIFICATION BE OFFERED FOR THIS COURSE?
Yes, you will receive an AstroLabs KHDA (Dubai Government) certification for successfully completing this workshop.
SHOULD I BRING ANYTHING WITH ME?
Something to take notes on and your laptop to immerse yourself in the practical sessions.

WHAT PAYMENT METHODS DO YOU ACCEPT?
You can pay by Paypal, Bank Transfer (Invoice) or Cash / Credit Card on the day of the event.


WHAT IS YOUR REFUND POLICY?
If you decide you can't make it for whatever reason, we will fully refund your ticket up to 48 hours before the workshop.


WHAT IF I HAVE OTHER QUESTIONS?
For any other inquiries related to this course, please contact: academy@astrolabs.com
Date and Time
Location
Refund Policy
Refunds up to 7 days before event