Description
Intro to VR Development with Unreal
Start your journey as a VR creator! In just 1 day you'll learn how to build a VR experience from scratch using the Unreal game engine. You'll get to work directly with instructors, hear from industry experts, and meet the local community. Whether you're exploring a career in VR, want to prototype an idea or just want to learn something new, this workshop will equip you with the key skills to start creating.
WHAT'S INCLUDED:
• 1 Day of Intensive Skills Training
• HTC Vives & Oculus Rifts for Project Testing
• Access to Work with Instructors one-on-one
• One Day Pass to Upload SF or Upload LA
• Healthy Lunch & Refreshments
Intro to VR Development with Unreal - SCHEDULE
Saturday, July 8th (10am-6pm)
10:00am: Meet and greet and play VR games in our Holodeck rooms

10:30am-1:00: Learn to make your first VR game: Shooters Game, Debugging Methods

1:00pm: Lunch

2:00pm-6:00pm: Finish making your Shooters Game, Create Challenges
MEET THE INSTRUCTORS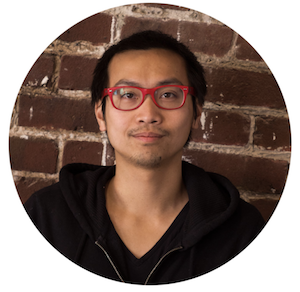 Shem Nguyen
Shem grew up in New Mexico with way too many siblings to share computers without conflict. Forced to learn how to type at an early age with access to nothing more than QBasic as his word processor, he learned how to program text-based games, websites, and seizure-inducing graphics. Fast-forward to the end of four years of working at Lucasfilm's Industrial Light and Magic and ILMxLAB, he broke off to form Breachgate to focus on his passion for games and the emerging field of virtual reality. When he isn't working on Snowday, you can find him at game jams, on the road biking, or drawing and painting the beautiful San Francisco landscape.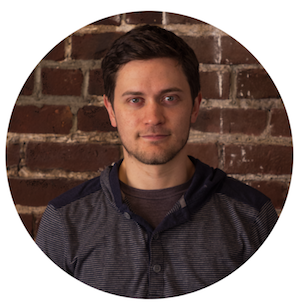 Jeremy Bernstein
Jeremy was raised battling tumble weeds in the remote reaches of rural New Mexico. With a desire to build digital experiences Jeremy went off to school on a meandering path that took him through film, video games, web development, and computer science. Leaving New Mexico he landed in California to help develop and deploy PlayStation's game streaming service PlayStation Now as a full-stack engineer. Jeremy landed in the bay area after taking a position with Telltale Games building real time collaborative tools integrated with the custom Telltale engine. Itching to get back to game development and excited about the potential of VR Jeremy joined forces with Shem to co-found Breachgate. Together they worked on Snowday, a VR multiplayer snowball fighting game built in the Unreal Engine.
PREREQUISITES:
A computer with Unreal installed

Basic idea of visual scripting. If you've never done it before please check out Scratch which is an online visual scripting learning tool. We suggest the "Make Music" tutorial, but try a few!
About Upload
Upload is the leading news, coworking, events and education provider in the VR industry. For more info check out https://upload.io/
Questions?
Please contact Ned Atkins, n@upload.io