Description
Curious about the similarities between architecture and technology? Then you'll love UX design!
Today, UX is playing an increasingly important role as a market differentiator for emerging companies. To be a competitive player in the market, companies need to focus on creating a lasting experience around their product.
If you build something awesome, more people will want to use it and keep using it. It's what allows Apple to charge a premium and sell millions of iPhones, iPads and Macbooks on launch day. It's what allowed companies like Uber, AirBnB and Tesla to disrupt the century old taxi, hospitality and automotive industries. They completely altered the User Experience.
It's just like designing a building or space that fits peoples needs + wants. If you do it right, they'll find it irresistable (and they won't exactly know why!)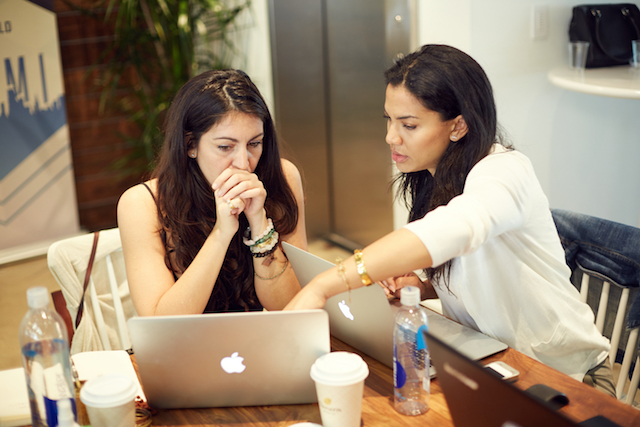 Once upon a time...
if you heard "design"- then 9 times out of 10 you could assume that it was referring to "graphic design". But now we live in a digital world, with hundreds of apps that make up our lives. From meditating in the morning with Calm, to grabbing an Uber to work, to booking our vacations through Airbnb!

Since then, the definition of "design" has massively evolved and now includes whole new fields that are the crossover between how things look and how things work.
We invite all Architects (and anyone else who is curious) who want to learn the basics of UX design!
We invite architecture students and professionals (and anyone else who is curious) who want to learn the basics of UX design and how it's so similar to making a blueprint.

You'll leave knowing:

The basics of UX Design

Why companies think UX is so important

How to apply UX principles and strategies to your current role as an architect

Agenda for the evening:
6:00-6:30: Check-in + Snacks
6:30-7:30: Intro To UX Design Workshop
7:30-8:00: Q&A

We'll see you there!

IN ORDER TO RESERVE YOUR SPOT FOR THIS WORKSHOP, YOU MUST RSVP THROUGH THIS EVENTBRITE LINK OR WE CANNOT GUARANTEE YOU A SEAT!

QUESTIONS? EMAIL US AT: MIA@IRONHACK.COM

THIS EVENT IS GOING TO BE AT VENTURE CAFE NOT BUILDING.CO!
Event is free, but you must RSVP to reserve your spot. Questions? E-mail us at mia@ironhack.com