Description
---


Follow @AustinTechLive on Twitter to know when we're live or watch here.
After the AMA, join us for an Intro to the Austin Startup Scene Happy Hour! Your ticket to the AMA will get you in to both the AMA and Happy Hour after, where you'll have the opportunity to network with people who are interested in or are already part of the startup scene.
Are you new to the Austin Startup Community? Thinking about moving here? Trying to figure out how to plug in? Come hear a comprehensive overview from a local community leader and get a chance to introduce yourself and ask questions.
Agenda
4:30pm Presentation
5:15pm Ask Me Anything
6:00pm Networking Happy Hour
You can check out the slides and video from previous talks before you come. The content is updated each month because the startup scene is always changing!

You'll get answers to questions like...
• How do I get a job at a startup?
• How do I find a co-founder?
• How do I meet investors and mentors?
• Should I join an accelerator?
You will find out about...
• Why Austin?
• SXSW
• Dell
• University of Texas
• Capital Factory
• Startup Week
• Angel Investors
• Venture Capitalists
• Incubators & Accelerators
• Coffee Shops
• Coworking
• Happy Hours
• Meetups
• Hack-a-thons
• Lawyers
• Accountants
• Banks
• PR firms
• Recruiting firms
Learn more about our speakers: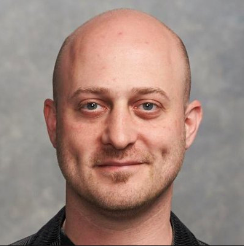 Joshua Baer helps people quit their jobs and become entrepreneurs. He's the founder of Capital Factory, a coworking community and accelerator designed to help startups find their first investors, customers and employees. Josh founded his first startup in 1996 in his college dormitory at Carnegie Mellon University and now teaches a class at the University of Texas for student entrepreneurs. He was recently recognized as a Henry Crown Fellow and Braddock Scholar at the Aspen Institute, a member of the National Committee on US-China Relations Young Leaders Forum, and an Eisenhower Fellow. Josh lives in Austin with his wife Amy and three children. The best way to reach him is on Twitter @joshuabaer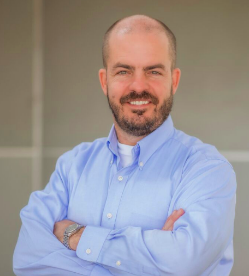 As a seven-time startup veteran and CEO and founder of Tech Ranch Austin, a venture accelerator for early-stage technology companies, Kevin Koym is a recognized pioneer in the startup community whose influence has been felt by over 6,500 entrepreneurs from over 42+ countries. His motivation to work with startups stems from his belief that supported entrepreneurs create more innovation, which leads to more solutions to address society's most pressing issues. As a result, Kevin is known worldwide for his work in establishing entrepreneur networks in the U.S., Mexico, Chile, Singapore, Korea and Australia.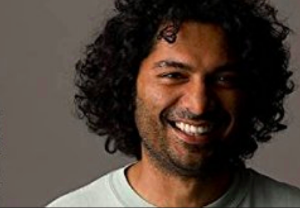 Bijoy Goswami is deeply interested in how we create extraordinary, meaningful and joyful lives. He sees our unique human capability of building mental models as a vital part of this endeavor. He loves building and sharing simple, yet powerful models, including MRE, youPlusU and Bootstrap.
His life has been an inadvertent study of contrasting spiritual, cultural and intellectual models. He was born in Bangalore, India on April 15, 1973, to a Catholic mother and a Hindu father. He moved to Taiwan at the age of ten and Hong Kong at fourteen. He came to the US in 1991, attending Stanford, where he studied Computer Science, Economics, History and completed an Honors program in Science, Technology and Society. He spent a term at Oxford. In 1995 he moved to Austin, TX, to join a software startup and cofounded Aviri software in April 2000. In 2003, he began in earnest, his work as a model-builder, bootstrapper and evangelist.
Bijoy expresses and communicates his models through books, music, film, community, and websites. The process also deepens his understanding of the models and how to effectively convey them. Collaboration is at the heart of this process and he has been very lucky in finding extraordinary partners. Their expertise combines with the model, and through multiple iterations, a unique creation results. Some of these include Bootstrap Austin, The Human Fabric and Mystic Cab.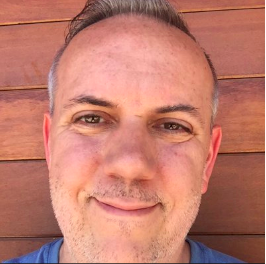 Damon Clinkscales is the Engineering Manager in Technical Solutions at Spredfast. He's also the founder of Kismet Labs, a product development firm. Since 2005, he founded and cultivated Austin on Rails, Austin Open Coffee Club (entrepreneurs and investors meet over coffee), and Cafe Bedouins (a weekly hack night). He serves as a mentor to Techstars Austin. He helped launch FounderDating in Austin by serving as Managing Director for 2012-2014. In 2017, Damon took over as Chapter Director of Startup Grind Austin, which is part of a global entrepreneurial community, originating in Silicon Valley. Damon loves to help others along their path by sharing what he's learned, making connections, and building community.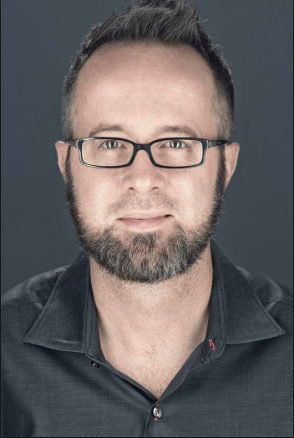 William Hurley works at Strangeworks, a quantum computing software company. As Founder & CEO, he leads a team developing software for quantum computers, an emerging tool that has the potential to perform operations much faster than silicon-based computers. In a world crushed by an avalanche of data, quantum computers will provide a way to keep up. On fellowship in Germany and Japan, two countries emerging as leaders in the field, Hurley wants to develop mentoring relationships and spread his idea for Quantum.org, the educational resource he spearheads to help high school and college students make the transition from classical computing to quantum computing.