Intro to Showbiz Budgeting & Showbiz Scheduling

Wednesday, February 13, 2013 at 10:00 AM
Event Details
Join us Wednesday, February 13 at 10:00 am for an introduction to
Showbiz Budgeting & Showbiz Scheduling
with Steve Bizenov, VP of Sales & Marketing at Media Services.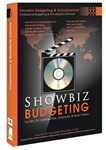 Showbiz Budgeting allows production accountants, production managers and independent producers to create all types of budgets for film, TV commercial, music video, web series and corporate video. But it's not just a simple budgeting program! Unlike other production budgeting products on the market, Showbiz Budgeting actualizes so you can see exactly what you've spent and how it affects your overall budget. 
Built-in tools allow you to track purchase orders, petty cash envelopes, payroll and more. When production is complete, Showbiz Budgeting stays with you, delivering the reports you need to make your wrap package look sharp. This is the first and last budgeting program you'll ever need!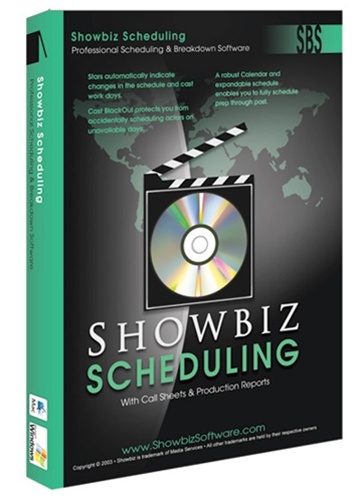 Showbiz Scheduling has become the go-to software for producers and production managers who want the most control over their shooting schedule combined with the flexibility to change elements on the fly. Showbiz Scheduling comes with fully customizable reports including the call sheet, production report, shooting schedule, stripboard, exhibit "g" and crew list.
Industry-standard reports are built right in and linked directly to the schedule, allowing you to organize your project efficiently, from first calkl to final wrap. Simple interfaces make Showbiz Scheduling a hit with everyone from first-time filmmakers to seasoned veterans.
Come and learn why Showbiz Budgeting and Showbiz Scheduling are quickly becoming the tools of choice in the development of numerous industry projects.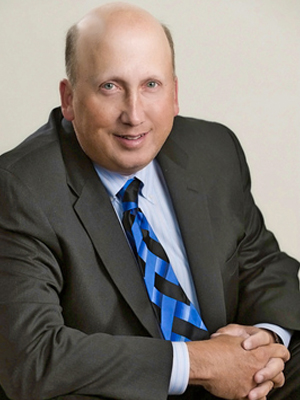 Steve Bizenov
Vice President of Sales and Software Development
Steve Bizenov has more than 25 years experience in the software industry with a strong background in entertainment production and operations management, payroll and accounting.  He joined Media Services in 1994 as vice president of sales and software development, where he is responsible for sales and customer support of the company's payroll services as well as software line throughout the U.S. and Canada.  He developed and opened the company's Showbiz Software Stores in Los Angeles and New York three years ago, and has since then served as executive vice president of that division.  He has also designed and developed new software products for the TV and commercial markets. 
Prior to Media Services, Mr. Bizenov worked for EUE Screen Gems in production and operations management.  He has also served in executive positions at various entertainment accounting, payroll, and software companies including FilmPro and Bon Bon Entertainment.  A graduate of State University of New York, Mr. Bizenov also holds certifications from New York University's School of Continuing Education in network administration, programming, and data processing concepts.
When & Where

Showbiz Store & Cafe - NY
19 West 21st Street
Between 5th & 6th Ave / Ground Floor
New York, NY 10010


Wednesday, February 13, 2013 at 10:00 AM
Add to my calendar
Organizer
Media Services Payroll
MEDIA SERVICES is one of the entertainment industry's leading payroll, accounting and residuals companies, serving feature, television, commercial, music video, corporate and web productions worldwide. For more information visit media-services.com

This event has been brought to you in partnership with: 
Any questions? Contact us

here

,

or
Steve Bizenov at 917 305 8309 (New York)
Steven Fishman at 310 440 9674 (Los Angeles)
Intro to Showbiz Budgeting & Showbiz Scheduling