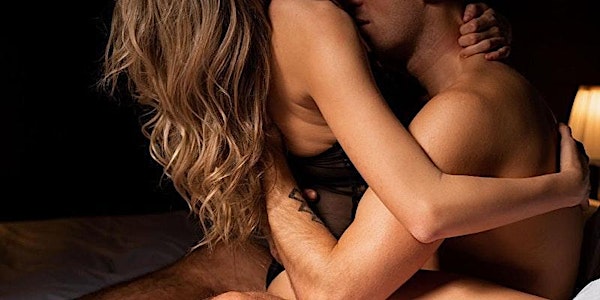 Intro to Sexual Ecstasy: Online Tantra Workshop for Singles & Couples
In this clothes-on workshop with Guy & Lauren, discover the secrets you never learned in school and take your lovemaking to the next level!
Refund Policy
Contact the organizer to request a refund.
About this event
2 hours 30 minutes

Mobile eTicket
Do you often find yourself in your head during lovemaking?
Ready to learn the secrets to breathtaking pleasure?
And explore what your body is truly capable of?
The human body is vast and deep, capable of unprecedented, exquisite and transcendant pleasure. However, people barely get a glimpse of what's possible in the bedroom. Why? Because we're never taught, we're expected to figure it out on our own. And once the brain chemistry of the "new partner experience" wears off, we're left asking... "Is this it?"
Unlock your pleasure potential.
In this clothes-on recorded workshop, join two of the country's leading Tantra experts and discover all the secrets you were never taught in school.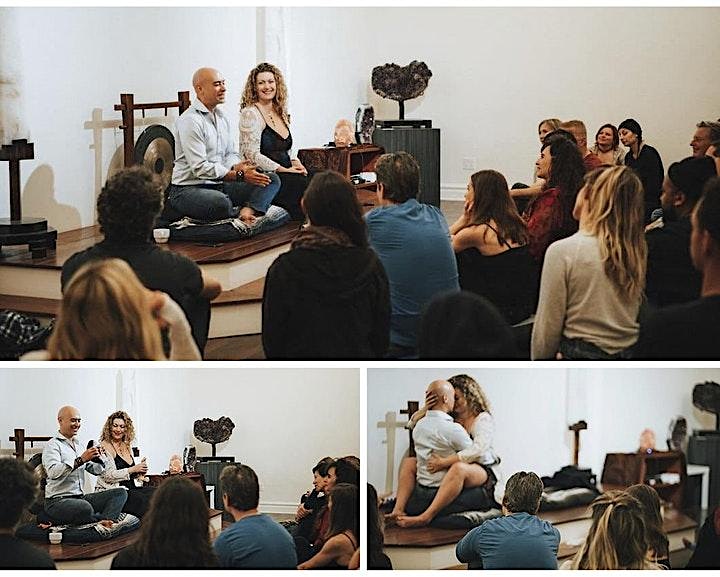 Are you curious about...
The G-Spot: Have you heard of it? Can you find it? Guess what... Not only will we help you find it, we'll teach you that it's one many others including the "Sacred Spot."
Female Anatomy: We hear a lot about the clit–and don't get us wrong, we LOVE it–but you'll learn that it's only one of many sources of sensual pleasure for women.
Ejaculatory Control for Men: How to delay release, prolong pleasure, and enhance potency so men can be more vital.
Elusive Climax: What happens when you're close but can't quite seem to get there? Learn how to get over the edge.
Orgasms: Pop quiz... How many types of 0rgasms can you name? Learn about vaginal, clitoral, cervical, multiple, full body, nipple and more...
The Magical Power of Arousal: How does arousal work? How does it affect your body and how to learn to "surf" it like a wave.
Energetic Aspects of Lovemaking: Uncover the laws of energy and attraction.
Lovemaking for Health: Did you know you could cultivate your 2nd chakra energy to heal or stay healthy and vital.
The Science of Pleasure: What are neural pathways and why they matter for lovemaking?
Secrets of Sensual Touch: Did you know you can touch someone with your energy before you make contact physically? We'll discuss both energy and physical modalities of touch.
Attunement: How to feel what is going on in your partner's body, and experience a feeling of oneness.
It's the 21st Century. Not the stone age. It's time for deeply satisfying, soul-connecting experiences in lovemaking. Gain the knowledge and tools you need to take your love life (including solo skills!) to the next level.
Course Details:
This is a recorded class that is part lecture and part exercise. There is no live participation. Access details will be sent via email, so make sure to whitelist our email domain @tantrany.com so you receive it.
There is no nudity or explicit sexuality.
It is open to all: beginners, seasoned practitioners, singles and couples. You're guaranteed to learn something new from Guy & Lauren's concepts.
A partner is not required, however you will learn some solo and some partner exercises to use later.
Curious to learn more? See all courses and live events on our website tantrany.com
Testimonials for Guy & Lauren:

"Guy and Lauren are the preeminent Tantra instructors in NYC in my opinion. The 3-day weekend class was phenomenal, the interactive nature was very inclusive and the exercises are not to be missed. Highly recommend!" -Mike R. (FinTech sales)
"Lauren and Guy are excellent guides to the hidden realms. If you are looking to create more depth of feeling and connection in your relationships–with your own self and with others–you deserve to receive this experience." -Victoria O.
"Guy and Lauren are amazing, and will energize you and make you feel better about yourself." - Mary Ann
"Guy + Lauren have a great way of explaining, their energy is great, the way they connect with each other and us in the group. It's easy to relax and feel comfortable sharing in the space they create." - Jeffrey
"If you want to connect more with yourself and your partner, this is the course for you!" - Beth
Your Facilitators: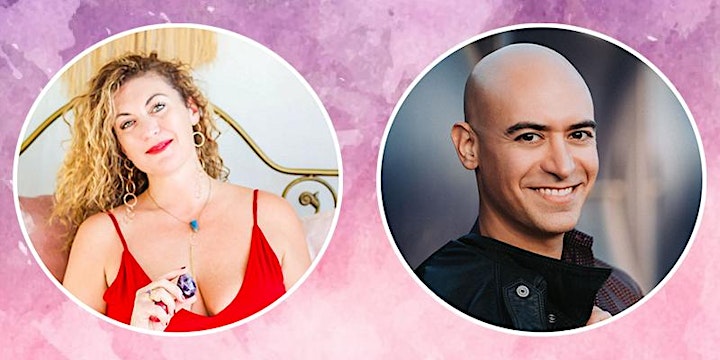 Daka Guy, ECTE, and Lauren Harkness, ECTE are the co-founders of The Tantra Institute. They have collectively explored the realm of sacred s*xuality for decades, having worked with a broad range of modalities and teachers, such as Charles Muir (Tantra), Steve & Vera Bodansky (EMO), Om Rupani (BDSM), Morehouse (DOing), Orgsmic Meditation (coaching and instructor certification), Reiki, ISTA, Quodoushka, Shamanism, and others. Add to this a deep well of real-world personal exploration through hundreds of experiences, and it is likely that any question or situation you have, Guy & Lauren have encountered and can advise on. They speak, teach, and coach in New York and in 25+ cities worldwide, and have been featured in: Playboy, Cosmopolitan, Epix Channel, The Sunday Times, New York Magazine, Metro UK, Timeout New York, The Open Center, Burning Man, and others. They are available individually and together for private sessions and coaching: