Description
Join us on July 20th for our complimentary Intro to SEO course with expert, Rohit Doshi (we will also be offering an advanced course on July 26th for those who want to delve deeper).
Search Engine Optimization (SEO), when implemented properly, can put you in front of your customers when they are looking to make a transaction. No other form of marketing is that effective.
SEO is simple but unfortunately there is a lot of incorrect and outdated information on the topic. In this course, Rohit will show you what works and how you can implement it yourself. No need to hire expensive SEO consultants! Have greater control over the results you generate for your business or company.


You will learn:
• Main Sources of Traffic
• Importance of organic search traffic
• How do Search Engines work?
• Keyword Research and Selection
• Content creation
• How to kill your business for $5
• How long does SEO take?
• Basic Link building strategies
• Backchat strategies that work … but don't' play with fire
• Basic Action Plan
• SEO 2016 and beyond overview
Who should attend?
• Business Owners • Freelancers • Sales Managers/Directors• PR Professionals • Biz Devs • Bloggers • Students • Marketing Specialists
Itinerary:

6:30: Sign-in, networking
7-8 PM: Workshop
8-8:30 Networking
Cash bar available.
Space is limited! Please update your RSVP if your plans change.
About the Presenter: Rohit Doshi
Rohit Doshi is an entrepreneur who runs several online publications which primarily depend on SEO. With over 5 years of digital marketing experience, he has tested a wide range of SEO strategies and theories to see what works and what does not. He has created websites that get over 1 million unique visitors per year from google (for free) in some of the most competitive verticals.
Our Sponsors:



We are excited to announce a new partnership with Eventflow, an iOS app where you can follow us and stay informed about our upcoming events. They have more NYC events than any other platform.
Their app is pretty cool because you can also FOLLOW any venue, team, musician, or interest group. It's like Instagram or Twitter, but for upcoming events. You can also follow your friends.
Check out the app (link below) and let us know what you think!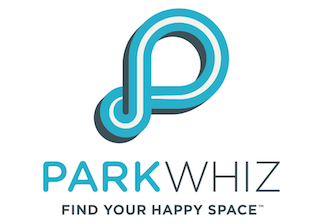 Driving to the event? Check out ParkWhiz, which

offers pre-booked,

guaranteed

rate parking around the city.

Simply input your destination

and find parking. Simple!
---
About Us:
SuperNetworksNYC is an exclusive networking community and platform for entrepreneurs and professionals that are interested to create valuable connections and further their professional development. It is through our interactions with others that great ideas, relationships and innovations can develop and flourish. Our mission is to foster a 'network of networks' with events that provide a supportive environment for success. Our events include guest speakers and workshops so that you may continue to learn, thrive and succeed.