Description
Intro to Robotic Art - Class
January 9 - February 20, 2018
Tuesdays, 6 pm - 9 pm
7 class sessions + student showcase March 3
$250 per student + $40 materials
ABOUT THIS WORKSHOP
Build your animatronic sculptures and robotic musical instruments for performances and installations. Using standard MIDI controllers, software, and a custom MIDI Robot Controller Kit, we will control servos, solenoids, and motors with art-making as our primary goal.
How do you control motors in a meaningful way? What can you express with a servo? What is a solenoid? Discover simple accessible ways to mechanize your creative projects. Make a robotic mechanical beatbox or a Futurist noise machine. Make kinetic sculptures that move to music and choreograph lights plotted over a MIDI score.
This course is designed for sculptors, installation artists, sound artists, new media artists, and musicians to develop immersive works that explore movement and sound within a physical space. Students will get introductory, hands-on training building and programming mechanical objects to incorporate into their art and music projects.
This 7-week course will focus on helping each student develop their own robotic art project through hands-on workshopping and in-class experimentation. The class culminates in a public performance and/or installation showcase with each student creating a solo or collaborative mechanical performance.
The first three classes will be devoted to learning the key concepts of robotic design while developing programming, electronic, soldering, and mechanical construction skills through in-class collaborative projects. From week four through week six, participants prototype and develop their own individual projects. The final class will be spent composing the movements and the sound for their work in preparation for the final show.
WHAT YOU WILL LEARN
In this course you will:
Learn how to design and build a robotic object that can be controlled by MIDI

Understand the MIDI protocol and how to use a Digital Audio Workstation

Learn to solder and build electronic circuits

Understand the function of electromechanical components

Learn creative coding on the Arduino platform specifically for controlling mechanisms and interfacing with MIDI through USB

Receive step-by-step hands-on instruction in the building of the MIDI Robot Controller Kit based on the Teensy LC micro controller

Create compositions for a robotic performance or installation


ABOUT THE MIDI POWERSTRIP KIT
The MIDI Powerstrip KIT is a musician-friendly tool for creating robotic MIDI performances and installations. It bridges any MIDI standard controller to any device capable of being controlled electrically by on/off switches—all without programming knowledge!
REQUIREMENTS
Familiarity with any process of object-making, model making, sculpting, bookbinding, sewing, felting, woodworking, jewelry making, soldering, brazing, and metalworking

Basic understanding of music, familiarity with an instrument, site reading music, music theory, composition, improvisation, audio production, MIDI composition, loop-making. working with timeline-based software.
COURSE MATERIALS
A laptop with Ableton Live or Logic Audio installed. You can download a trial version of Ableton if you don't currently have one.

Each student will purchase the MIDI Robot Controller Kit which they will bring to every class.

A Micro USB cable to program your microcontroller

Bring all final project sculptural materials, extra personal tools, and works-in-progress to class.

Your course fee covers a 12 volt power supply, motors, solenoids, and servos as well as electronics and some building materials.
---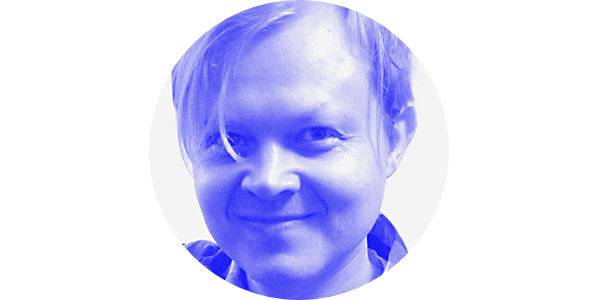 ABOUT YOUR INSTRUCTOR
Matthew Steinke is a composer, artist, and educator. His sonic narratives and musical experiments take the form of audio recordings, videos, performances, and installations. His invented instruments combine electromechanical engineering and acoustic design for both composed and improvised performances.
Over the past two decades, Steinke's robotic installations and performances have been presented in museums, galleries, and festivals across the U.S., Canada, and Europe. He holds an MFA in Art and Technology Studies from The School of the Art Institute of Chicago. Upon graduation, he received The Illinois Arts Council Fellowship for Interdisciplinary/Computer Art. He was a juror's finalist and Seed Grant recipient for ArtPrize 2016 and a 2015 New Music USA Project Grant recipient. His "Tine Organ" instrument was a semifinalist in the 2015 Margaret Guthman Musical Instrument Competition. His work has been featured in Wired, Artweek LA, The Village Voice, The San Francisco Bay Guardian, Spin, Rolling Stone, Keyboard Magazine, Drum Magazine, Hackaday, and on the cover of Tape Op.
Currently residing in Austin, Texas, he divides his time between music composition, performance, installation, acoustic research, and experimental musical instrument design.
FYI
Class Minimums
If the class minimum has not been met, the class will be cancelled or rescheduled. Those who have pre-paid will be notified in advance and will have an option to receive a class credit or a full refund.
Media Release
Please note that some events may be photographed or video recorded. If you do not want your picture or video published, you must send your request in writing to theTeam@dadageek.com immediately after registering. Otherwise, registering for this event, hereby authorizes dadageek to use said photos or videos on social media or in future promotional materials.