Event Information
Location
Los Angeles
Coding Dojo
Los Angeles, CA
Description
Are you a JavaScript developer? Then join us for a full day workshop - on React - on July 15th in Los Angeles.
Why should you join?
React is one of the most used tools for creating modern web applications. This workshop will explain what it is and how to use it and the only prerequisite is JavaScript!
Goals of this workshop:
- Understand what React is and why it is useful
- Learn how to think about one-way data flows
- Create your own application using this library

Topics:
- What is React?
- Views as a function of data

- Immutable data
Prerequisites
-If you are not familiar with ES6, please go through the following link(s):
https://github.com/kadirahq/mantra-tutor-lessons/tree/master/1-say-hello-to-ES2015 - Very quick read (< 1 hour) and will probably give you exposure to ES6 for most real world situations (including this React course).
https://github.com/getify/You-Dont-Know-JS/tree/master/es6%20%26%20beyond - Very in depth intro to ES6. Not necessary for this course but for those of you who want to learn more this is a good resource.
We will cover some ES6 during the workshop, but only briefly.
100% hands on!
During this workshop you will develop a shopping application while learning about all the concepts of React.
Your trainer
My name is Steven Scaffidi. Currently, I am a Senior Developer and Team Lead at LampsPlus.com. I love to hack on all things JavaScript, and lately I've been working with NextJS, ExpressJS, NodeJS, and React Native. When I'm not coding, I love to hang out with wife, Christie and my dog, Maje. I was born and raised in New Orleans, and I hold an BS in Math from Louisiana State University and an MBA from Tulane University.
Github: https://github.com/sscaff1
Portfolio: http://telaedge.com/
Our sponsor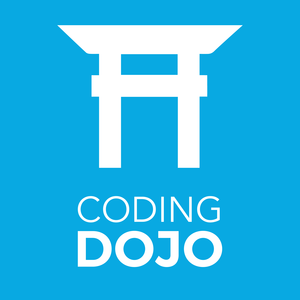 Coding Dojo is a 14-week coding bootcamp that teaches three full technology stacks. Coding Dojo has campuses in Berkeley, Chicago, Dallas, Los Angeles, Orange County, Seattle, Silicon Valley and Washington DC, and also offers an online program.
Practical information
Where: We will email the exact location to participants
When: Saturday, 15th July 2017, at 9.30 am.

What you should bring: Bring Your Own Laptop.
Participation fee: free.
About the organizers
Hi, we are DevMeetings - passionate software developers who organize offline and online workshops since 2011. We have been in Seattle, Barcelona, Oslo, Hamburg and 20 other cities around the world with more than 1,000 participants.
You can reach us via Gitter on https://gitter.im/devmeetings/devmeetings or via Twitter on @DevMeetingsEN.
Follow us on Facebook: https://www.facebook.com/devmeetingsus and Instagram: @devmeetings
Join our LA Meetup: https://www.meetup.com/Los-Angeles-DevMeetings/
Date and Time
Location
Los Angeles
Coding Dojo
Los Angeles, CA