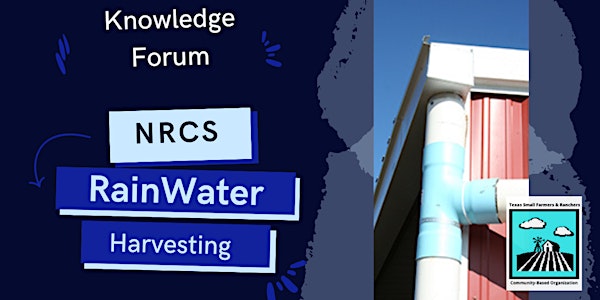 Intro To Rainwater Harvesting Systems
In this FREE virtual event , historically underserved landowners will gain insights on how rainwater harvesting can be a huge asset.
About this event
By popular demand, Texas Small Farmers & Ranchers Community-Based Organization has invited specialists from Texas Natural Resources Conversation Service (NRCS), Keith LaStrapes and Keith Sides, to our knowledge forum to introduce Rainwater Harvesting Systems for raising livestock as well as gardening.
In this free online event, our guests will be sharing information on:
-where the practice of water harvesting best applies.
-an overview of the design of the system and how it works.
- key things to consider if you are planning to implement water harvesting as a practice.
Be sure to reserve your spot today!