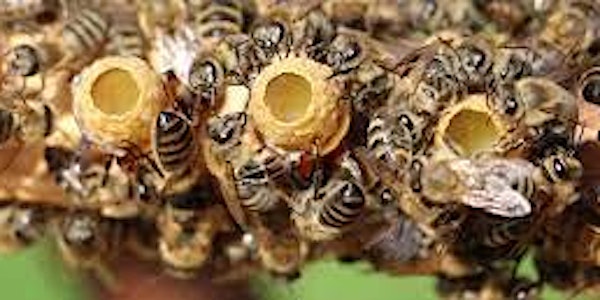 Intro to QueenRearing | 1-day Hands-On Beekeeping Workshop
Intro to QueenRearing for the Backyard Beekeeper | Hands-On Beekeeping Series, includes Suiting Up and Going into the Hives (1-day)
By GreenView Aquaponics Family Farm & Apiary
Date and time
Saturday, August 19 · 9am - 5pm EDT
Location
GreenView Aquaponics Family Farm & Apiary 4160 Old Burnt Store Rd Cape Coral, FL 33993
About this event
Intro to QueenRearing for the Backyard Beekeeper | Hands-On Series, includes Suiting Up and Going into the Hives (1-days)
This is a unique and one of a kind opportunity to actually work the bees in actual bee hives as part of the Hands-on portion of the workshop. We will suit you up and take a close look at the bees, setting up cell builders, setting up mating NUCs, grafting queens, marking & clipping queens. You will be learning how to be a more successful beekeeper, by learning the basics of backyard queenrearing with personal hands-on experience working in the hive. Learn from a UF Advanced Master Beekeepers 
Saturday, Aug 19th from 9am-4pm at GreenView Aquaponics Family Farm & Apiary, at 4160 Old Burnt Store Road, N, Cape Coral, FL 33993
Class Lecture on
Queen Development Basics
How to Make Queens
Raising Local Queens
Grafting Queens
Cell Builder Basics
Mating NUC Basics
Other Non-Grafting Methods
QueenRearing Best Management Practices for Florida
Hands-On Workshop
Setting Up a Cell Builder
Setting Up a Mating NUC
Grafting
Marking and Clipping (Drones)
Students registration includes:
QueenRearing Essentials by Dr Larry Connor
Grafting tool
Lunch & bottled water
Bee 101 is a pre-requisite for this class. Haven't taken Bee 101? Click here to sign up for the next one.
You will need to bring your own PPE (veil and gloves at minimum) and hive tool
eWaiver required for Hands-on Workshop portion.   Additional equipment and protective gear available for purchase.
REGISTRATION ends on Wednesday,Aug 16th at 11:30pm. REGISTER TODAY, so you don't miss out!
🐝🐝🐝🐝🐝
 Limited seats available. Register early
Early Bird Discount for Additional Family Members ends Aug 1st at 9am.
About the organizer
Join Us to Learn the ABC's of our Farm
and the How-To's of Homesteading:
A=Aquaponics B=Beekeeping C=
Chickens D=
Discovery
At GreenView Aquaponics, we see food differently and that's why we promise to proudly produce only clean, high quality food that is  GMO-free and pesticide-free using sustainable, regenerative and organic practices. Come taste and feel the difference clean, unadulterated food can make.