Description
Python is a popular and powerful programming language that has long been a preferred backend tool in web development and is also quickly becoming the de-facto language of Data Science.
This workshop is a hands-on introduction to Python programming for absolute beginners, with a focus on programming fundamentals and how you can use code to solve real-world problems. In this class, we will also discuss Python's role in the Data Science workflow, and dive into how to use Python for basic data analysis.
This bootcamp is designed to teach core Python coding concepts through guided practice and direct feedback.
Goals:
In this workshop, you will:
learn the basic tools and techniques you need to start programming in Python.

learn how to do basic data analysis using Python.

gain an understanding of Python's role in the data science ecosystem.

get started writing and running Python scripts.


Prerequisites:
no prior coding experience is required, but some comfort with computers is needed.

please install the Anaconda distribution on your laptop before class.

please bring your laptop for this class.


About the instructor: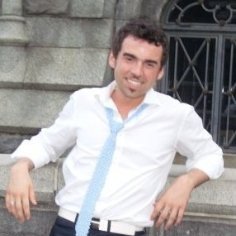 Ciprian Stratulat

Ciprian is a Software Engineer at Bookbub. Before his current role, he was the CTO at Vivana, a web platform for the collaborative care of patients with autism spectrum disorders. Ciprian holds a degree in Computer Science from Harvard.


Refund policy:
Sometimes, life happens and plans fall through. If you are no longer able to make it to this workshop, please email us at contact@datasciencejungle.com no later than 7 days before the scheduled event date.