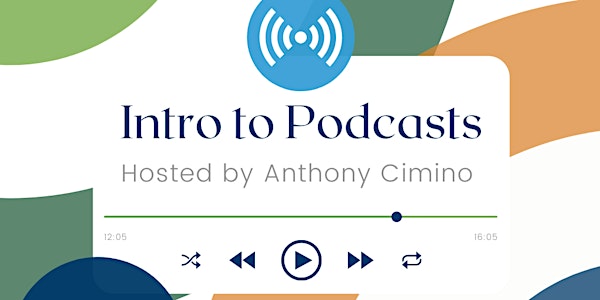 Intro to Podcasts
Your audience awaits....
About this event
If you've been toying with the idea of starting a podcast....
But didn't know how to begin, this workshop is for you!
Anthony Cinema from Mojo Music in Easton, NH is on hand to answer all of your questions and get you off on the right foot.
From content creation to building your audience, it might seem as simple as hitting "record"- but, as with all things, you don't know what you don't know!
Mojo Music
Mojo Music Studio, established in 1997 in Easton, NH, is one of New Hampshire's oldest music studios. For over 20 years, Mojo Music has recorded hundreds of bands worldwide, including Billboard Top 40 Artists with #1 Hit Songs on iTunes and Spotify. Mojo music combines vintage equipment with modern technology to create a unique sound and experience.
The Studio features four acoustically designed recording rooms, a private artist's lounge, more than 10,000 vinyl records, piles of drums, guitars, basses, keyboards, and more. Mojo Music Studio also produces a 1-hour PodCast Radio show in-house.