Description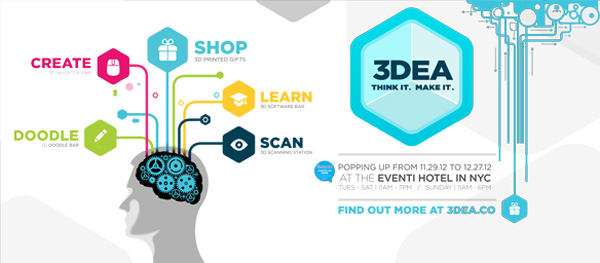 Workshop Description:
Grasshopper is a visual programming platform that offers the possibility to explore parametric and associative designs with unprecedented fluidity. Coupling Grasshopper with the subdivision modeling add-on, Weaverbird, Ronnie Parsons + Gil Akos of Mode Collective will introduce participants to the proper techniques and workflows for designing smooth and continuous forms for 3D printing.
In preparation for this intermediate level workshop, participants are encouraged to review this free Introduction to Grasshopper course: http://modelab.nu/?p=7541.
A pc laptop with Rhino and Grasshopper plugin is required for this class.
About the Instructors:
Ronnie Parsons and Gil Akos are co-founders of Mode Collective, a multi-disciplinary design practice located in Brooklyn, NY.
FREE MAKE Magazine:
People who signed up for the class will get a free copy of Make Magazine: Ultimaker Guide to 3D Printing.


Organizer of Intro to Parametric Design with Grasshopper in Rhino
Few subjects are more addictive than innovation. Specifically, world-improving, industry-changing,  personally-revolutionary innovation like 3D printing. Did you know you can create a heart cell with a 3D printer? Or an ice sculpture? Or custom iPhone cases, espresso cups, high heels, lingerie, masks, toys, jaws, bones, cufflinks? Or bacon.