Description
This workshop is an introduction to paper marbling, a method of printmaking in which paint is floated and manipulated on the surface of thickened water to create a mesmerizing design that's then transferred to paper as a permanent print. Marbling is a monoprint process, so each piece of marbled paper is completely unique.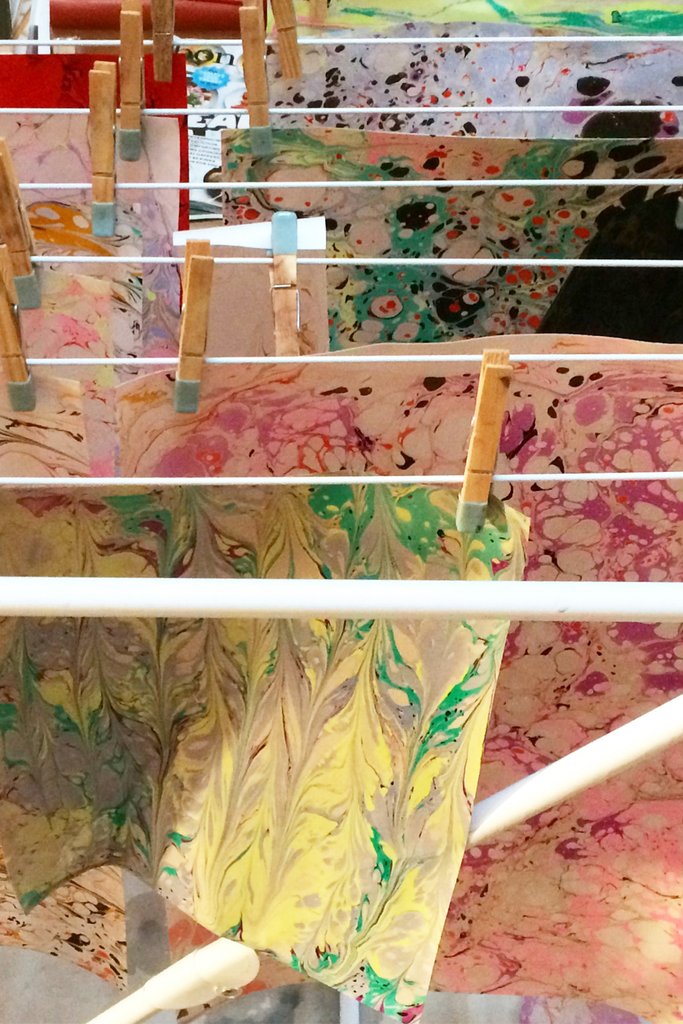 The workshop begins with a brief overview of materials, process and technique before participants set up their own marbling bath and dive in to create their own marbled papers. After spending time exploring colors and patterns, participants will also try the technique on their own set of paper coasters and a small notebook.
Participants should bring an apron or wear clothes they wouldn't mind getting paint on.
About Stone & Vein: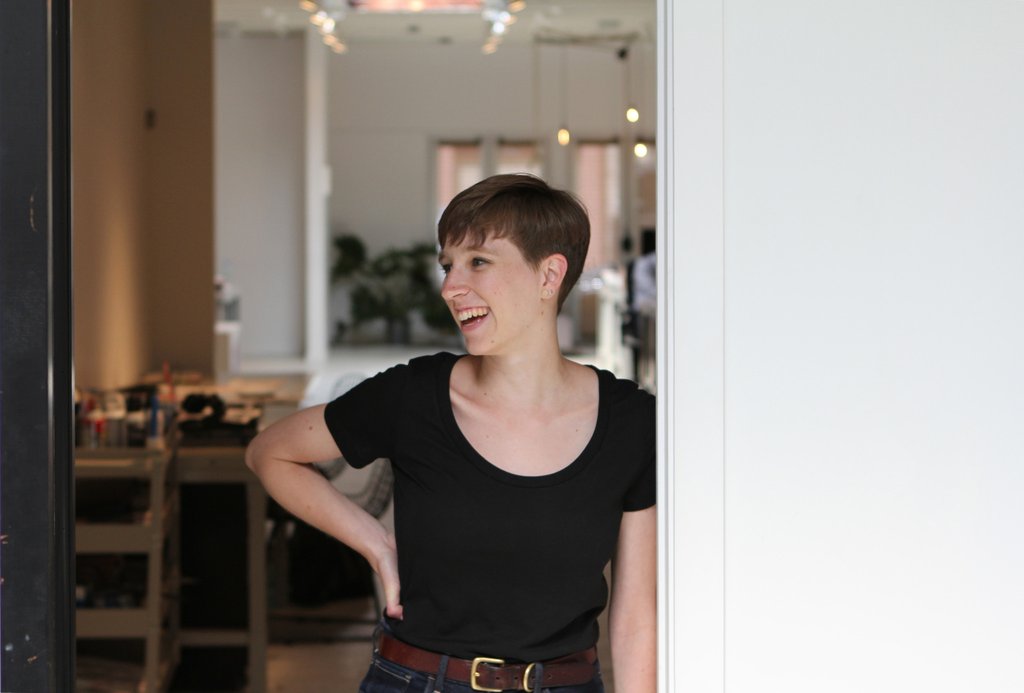 Allison Connell is a graphic designer and printmaker. She works at Brooklyn-based design studio Athletics. She founded Stone & Vein, a line of marbled stationery and other small goods, to work more with her hands and explore a more process-driven craft. Stone & Vein is stocked in boutiques around the country and was recently featured in pop-ups in NYC, Paris and Stockholm.