Description
Intro to Nose Work Level 1/Intro to Nose Work Level 2 – Monday, 4:00-5:00 PM
K9 Nose Work is a fun search and scenting activity for virtually all dogs and people. Inspired by working detection dogs, it builds confidence and focus in your dog, and is a great way to provide mental and physical stimulation. It starts with getting your dog excited about searching boxes, which is the main focus in this Intro to Nose Work Level 1 class. Your dog will be exposed to boxes and box puzzles in a variety of environments. Dogs work one at a time and rest in their crate while waiting to search, so reactive dogs can enjoy this sport as well. And shy or fearful dogs build confidence while overactive dogs put their energy into searching. You will build a tremendous bond with your dog as you learn to observe, understand and rely upon their fabulous nose and grow together as a team.
Course Prerequisites for Into to Nose Work Level 1: All dogs, including dog reactive dogs, are welcome. The only caveat is that they must not be aggressive towards people. No obedience is necessary for this class.
"Intro to Nose Work Level 2" is for dogs that have taken "Intro to Nose Work Level 1". This class will continue to expose the dog/handler team to different environmental conditions and fun challenges while still on primary (food/toy only). We will further develop the dogs search intensity and continue to hone the handlers' observation and handling skills.
Course Prerequisites: Intro to Nose Work Level 1with a NACSW Certified Nose Work Instructor and be pre-approved by the instructor to enroll in this class. Email Julie at riekesjl@pacbell.net to see if your dog is eligible before signing up for this class.
Note that Intro to Nose Work Level 1 and Intro to Nose Work Level 2 is a combined class. Total number of teams in class will be six.
No class on August 12th, August 19th or September 2nd.
*Please fill out the questionnaire to pre-qualify and submit a completed liability form to my email address
here
:*
K9 Nose Work Pre-Class Questionnaire
K9 Nose Work Waver of Liability Form
Intro to NW Items to Bring to Class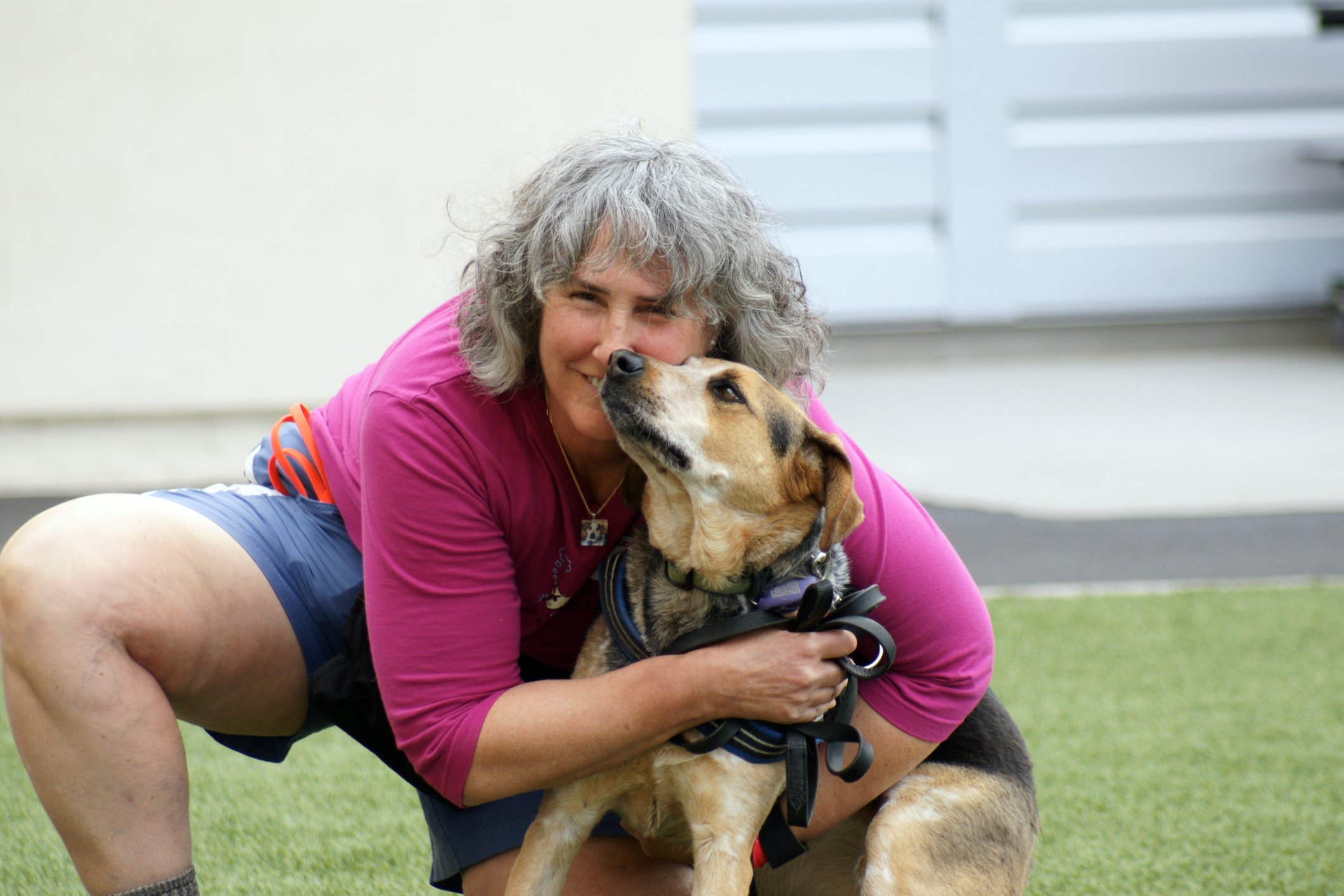 Julie Riekes, CNWI, started nose work in January 2013 with her Australian Cattle Dog mix Amber. She currently competes with Amber at Summit, which is the highest level of nose work, and they are one of the top teams in the country. They have consistently received top overall placements and search placements in NACSW Elite trials and came in first place overall at three out of the four west coast Summit trials, a multi-day competition in which only the highest level teams in the country compete. She trains regularly with Amy Herot, a founder of the sport, as well as many of the founding instructors. Julie and Amber have traveled across the country to compete and attend nose work seminars and camps. She and Amber received the Harry Award in January 2014, which is awarded to the most outstanding rescue dog that demonstrates extraordinary ability and spirit in nose work at the NW1 level. Julie is also a nose work trial host through JavaK9s and has hosted many trials in the Southern California area. In addition, she serves as a mentor to new hosts in nose work, a volunteer coordinator for fellow hosts, a trial coordinator for NACSW, and is a Certifying Official in training for NACSW. Julie and Amber are one of the few teams in the country to have their ELT-CH title and three Summit titles.
FAQs
Do you offer discounts?
We currently cannot offer discounts for nose work classes.